Sacha Baron Cohen Once Got Dick Cheney To Sign a Waterboard Torture Kit
Sacha Baron Cohen has been receiving a ton of attention since the release of his new film, Borat Subsequent Moviefilm. Available exclusively on Amazon Prime, the hilarious mockumentary follows his alter-ego, Borat Sagdiyev, as he attempts to offer Vice President Mike Pence his fictional daughter as a bride. 
And while Borat Subsequent Moviefilm is hilarious in its own right, it's not the first time Cohen pranked a political official. He once got former Vice President Dick Cheney to autograph a waterboard torture kit. 
Sacha Baron Cohen got Dick Cheney to sign a torture kit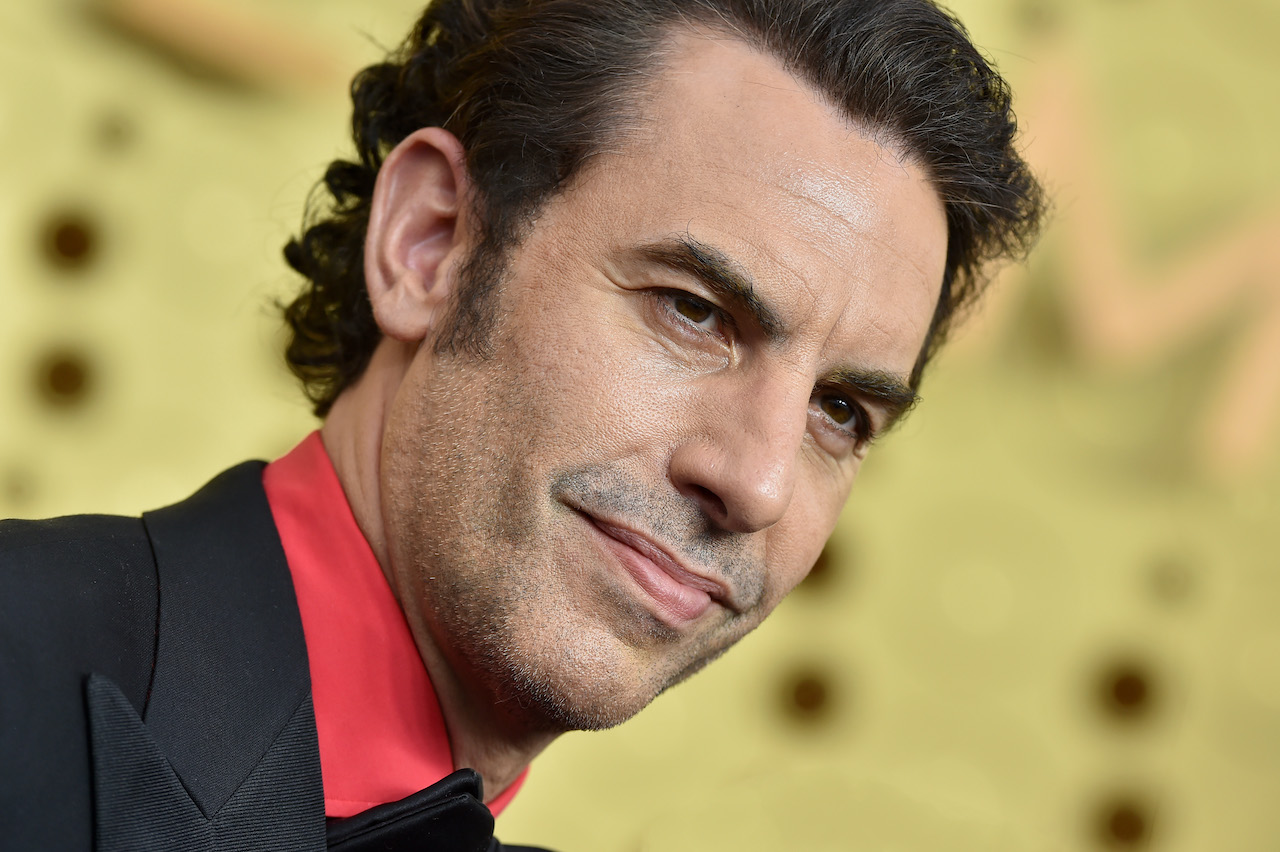 Cohen has been able to get politicians to do some truly outrageous things on Who is America. At one point, he even got former Vice President Dick Cheney to sign a waterboarding kit, a known torture device. He shared the story during a 2018 appearance on Jimmy Kimmel Live.
"I mean, I did say, when I said to—I showed it to him and I go, "This has been signed by Ariel Sharon, and by Shimon Perez, and also by Demi Lovato, she has a wonderful voice. And he said, he goes 'I've never signed a waterboard before.' I go, 'What!? You're joking!' He goes, 'This is going to be very valuable.'"
Cohen was able to successfully trick Cheney by donning one of his alter egos, Erran Morad, an Israeli anti-terror expert. Cheney never suspected a thing and got comfortable enough to play right into Cohen's hands. 
Sacha Baron Cohen stole military stories from a retired soldier to seem authentic
Cohen also noted during the interview that he felt unprepared leading up to his conversation with Cheney. He needed to come off as authentic, and in order to seem more believable, he relied on one of his associates. To create his character, he spoke with a real-life Israeli special ops soldier to mine war stories for his conversation with Dick Cheney.
"Well, about half an hour before he came in, I realized I was about to interview the ex-vice president, who'd started a couple of wars," Cohen said. "And I thought, 'He might be suspicious.' So, I realized I had no backstory to my character. I was playing this kind of Israeli army character. But I had a sidekick who was a kind of Israeli special ops guy, a real guy, so I said, 'You know what, he's coming in 20 minutes. Just tell me everything about your military experience, from the time that you were a child onwards. …"
After a short conversation with the former soldier, Cohen used the same stories to convince Cheney he was legitimate before their interview. Specifically, Cohen told Cheney a story about walking to school at eight years old with a lunchbox and a gas mask in each hand. 
Sacha Baron Cohen worked hard to trick Dick Cheney
Although viewers get to see the hilarious results of Cohen's pranks on screen, few understand how much preparation goes into them. Cohen spends extensive amounts of time researching and working on his characters before he films his movies. He explained the process of prepping for his Dick Cheney interview during a conversation with Don Cheadle for Variety.
"You have to think, 'OK, we got Dick Cheney, he's agreed to do this. How am I going to convince one of the most cynical, suspicious, brilliant minds that I'm real? How am I going to get him to say things he's ultimately going to regret?'" Cohen said. "That becomes the process of fully learning your character and making sure there are no holes in your character."
Viewers can watch the hilarious Who is America series on Showtime, and can catch Borat Subsequent Moviefilm on Amazon Prime