Sacha Baron Cohen Protected Himself with a Bulletproof Clipboard During His Dangerous 'Mosque in Arizona' Prank
Sacha Baron Cohen has portrayed some of the craziest and most entertaining characters viewers have ever encountered. From Borat Sagdiyev to Ali G., to Brüno Gehard. Cohen never fails to create unforgettable personas who engage in some hilarious pranks.
Today, fans are buzzing about the release of his new film Borat Subsequent Moviefilm, which features a ton of new pranks targeting politicians.
However, despite their undeniable humor, each prank comes with considerable risk for Cohen. The comedian even revealed in a past interview that he had to protect himself with a bulletproof clipboard during one of his most memorable stunts.
Sacha Baron Cohen pranks people for a living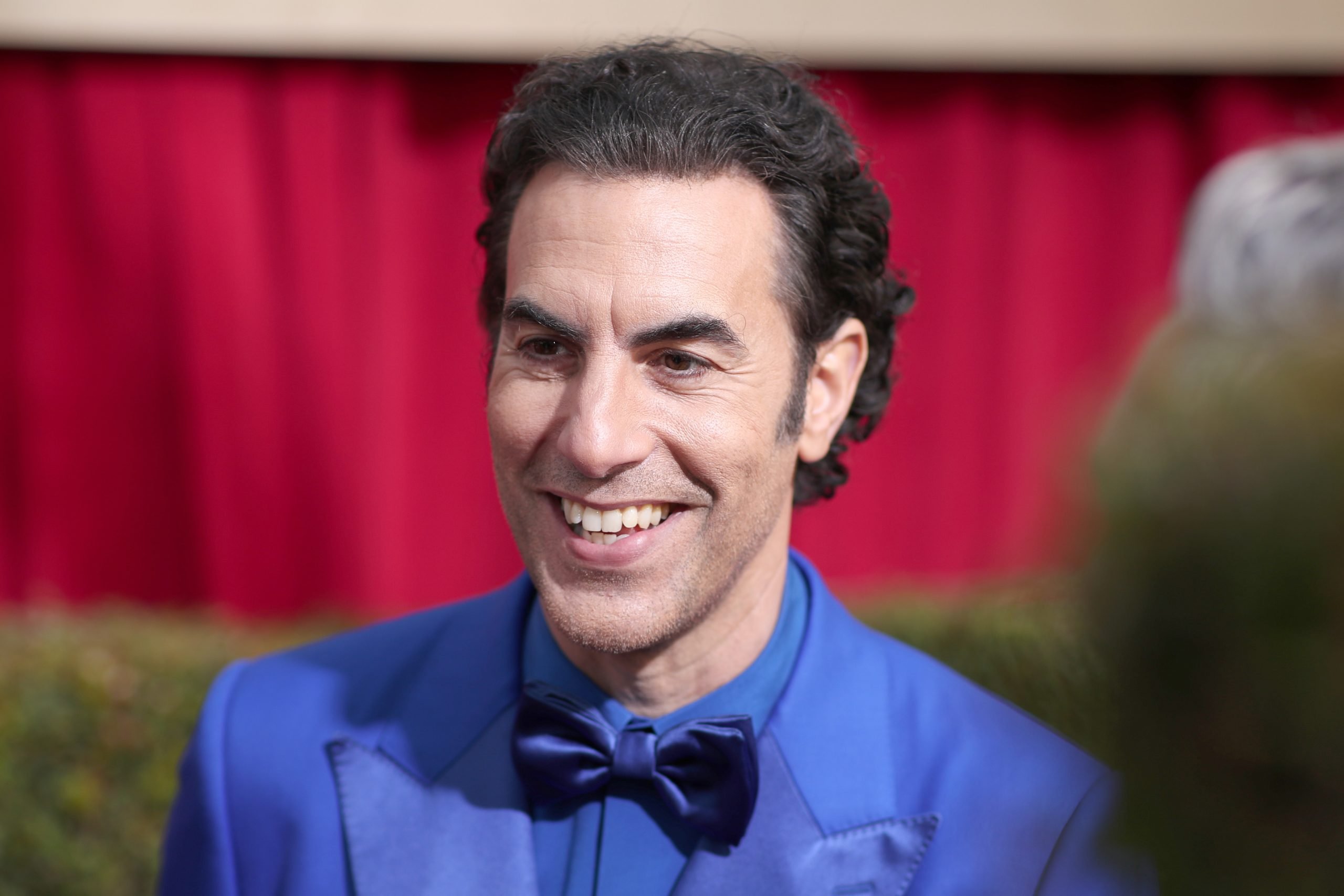 RELATED: 'Borat: Subsequent Moviefilm' Movie Review: Sacha Baron Cohen Borats Harder
Cohen has gained acclaim for years for his hilarious—and often unsettling—films that reveal the deep prejudices and stereotypes that many Americans have. Often controversial, his productions feature him disguised as various alter-egos asking raw questions that get incredibly blunt responses. His films Borat and Bruno have garnered significant attention from critics and audiences alike.
Sacha Baron Cohen makes fun of politics in 'Who is America' show
In 2018, Cohen began airing a new Showtime series, Who is America. Best described as a political satire, Who is America featured Cohen (disguised by four alter egos) traveling the United States to discuss differing political viewpoints.
For the most part, Cohen remained safe during his numerous pranks on the show. However, things got potentially dangerous when Cohen pranked residents of Kingman, Arizona, suggesting the city build a mosque to increase economic activity.
"Yes, the biggest mosque outside of Mecca, in their town," Cohen confirmed. "And yeah, it was an interesting—we thought it could get a little… hairy."
Sascha Baron Cohen's mosque prank required heightened security
After playing a clip of the prank, Kimmel asked Cohen if he was ever worried he was in physical danger. Cohen then explained that for the prank, his security hooked him up with a bulletproof clipboard to protect him from potentially-angry residents.
"Well we had a bodyguard that day and—which was a wise idea," Cohen said. "And he said, you know, they were taking a lot of the guns off the people who were coming into the room, because a lot of people there like to carry. And he said 'However, some people might well have a gun on them.' He said 'Listen, don't worry. If somebody pulls out a gun a tries to shoot you, I've actually created a bulletproof clipboard. … And I said 'Okay that's great, but if they pull out the gun do I put it over my heart, or my heart, or over my head? And he's like 'Well, I haven't worked that bit out.' So in the end, I was trying—I was imagining if I could cover my head over my heart, and somehow protect my groin as well, and walk out."
Sacha Baron Cohen got Dick Cheney to sign a torture device
During the same interview, Cohen also discussed how he got Dick Cheney to sign a waterboard torture device on another episode of Who is America. He revealed that he was surprised he was able to get the politician to sign it with minimal resistance.
"Yes, I mean, I did say, when I said to—I showed it to him and I go, "This has been signed by Ariel Sharon, and by Shimon Perez, and also by Demi Lovato, she has a wonderful voice. And he said, he goes 'I've never signed a waterboard before.' I go, 'What!? You're joking!' He goes, 'This is going to be very valuable.'
Sacha Baron Cohen has since released Borat Subsequent Moviefilm on Oct. 23, currently available for streaming on Amazon Prime.