The Sad Reason Billie Eilish Has Been Adamantly Ignoring Success of 'Happier Than Ever'
Billie Eilish's sophomore album, Happier Than Ever, has spent some time in the No. 1 slot on the Billboard charts. But Eilish has "been ignoring it." Everyone deals with fame differently. At 19 years old, the "Ocean Eyes" singer has slipped into a defense mechanism to protect herself upon the release of new work.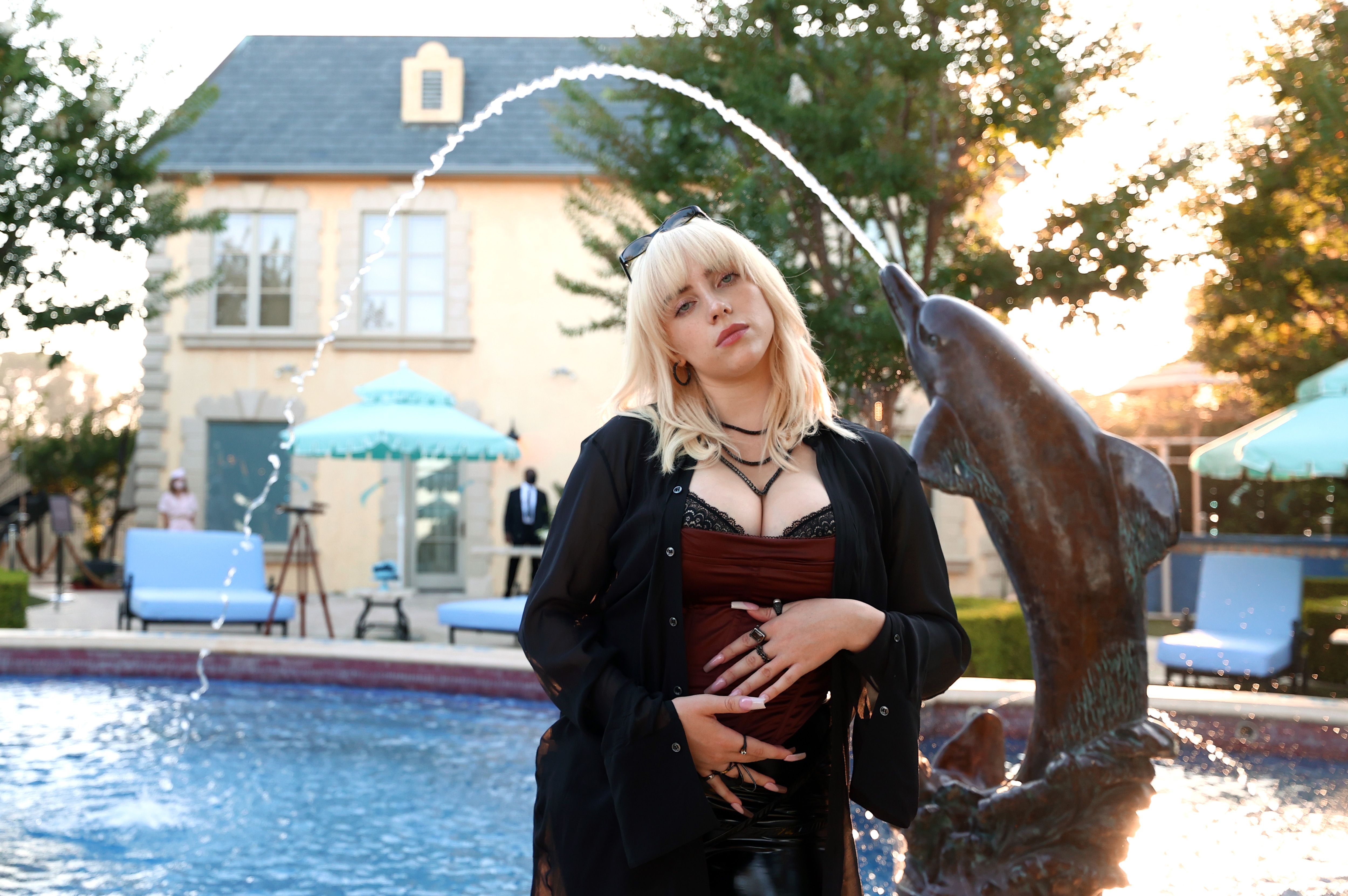 'It means the world' to Billie Eilish that people like 'Happier Than Ever'
Eilish doesn't seek out numbers regarding Happier Than Ever, but some things are unavoidable. When the singer was interviewed by The Hollywood Reporter on Aug. 30, Chris Gardner asked her what it meant to her that "the album is continuing its No. 1 streak on the Billboard charts."
"It means the world," she said. "I feel like I should go in and find out how well it's actually doing because I've been ignoring it."
Eilish went on to say that she'd been ignoring how people are responding to Happier Than Ever because she was "scared that people are going to hate it."
"So, I really don't know," she said. "I don't really know how well it's doing. I really don't. People keep asking, 'So, how do you feel about how well your album is doing?' I'm like, 'It is?' I know that that's stupid because it's like, 'Well, pay attention.' But it's scary out there — scary and mean — and I don't want to see it. I've been trying to not look. But I love to hear any of the things that people have to say, good things. What I have heard has been amazing and just have made my life. I'm over the moon happy that this album has done what I wanted it to do, mostly."
Billie Eilish used to read 'every single comment' about her and her music
This way of thinking is new for Eilish. She used to be very involved in how her fans (and hypercritics) reacted to her work.
"I used to literally read every single comment on every single platform — YouTube, Instagram, Facebook, all of everything," she said. "That's not worked so well for me lately. When you get bigger and bigger, more people know you, therefore more people hate you. That's just how it goes. Because it's so scary and mean, I don't want to see it."
'Happier Than Ever: A Love Letter to Los Angeles' on Disney+
In addition to the "Oxytocin" singer's sophomore album, Eilish also has a special featuring Happier Than Ever debuting on Disney+ this weekend. A mix of live-action and animation, Eilish worked with director Robert Rodriguez and Oscar-winner Patrick Osborne to bring her vision to life. The concert film shows her performing her album at the Hollywood Bowl along with her brother and songwriter-producer Finneas, the Los Angeles Children's Chorus, the L.A. Philharmonic and guitarist Romero Lubambo.
"I love this project," she said. "I knew that I wanted it to have some other life in some other dimension that I've never experimented in, and that's Disney. I wanted to do a concert film, and I've never done anything like this. It was an incredibly surreal experience. I hope that it's going to be a really beautiful experience to watch because it's my whole album in order, which I've never done before, which nobody does. I've always wanted to do that. It's going to be beautiful. I mean, it's really going to be beautiful."
Happier Than Ever: A Love Letter to Los Angeles will be streaming exclusively on Disney+, free to all Disney+ subscribers, beginning on September 3.