Sadie Sink Explains Max and Lucas' Breakup in 'Stranger Things' 4 Vol. 1
When Stranger Things 4 kicks off, Max Mayfield (Sadie Sink) and Lucas Sinclair (Caleb McLaughlin) aren't together. Lucas, trying to mask his inner nerd, embraces life as a jock at Hawkins High. Meanwhile, Max is still trying to cope with the loss of Billy Hargrove (Dacre Montgomery). At some point during the school year that precedes Stranger Things 4 Volume 1, Max and Lucas end their relationship. The new episodes never really explain why, though. In an interview with Netflix, Sink explains the distance between Max and Lucas in Stranger Things 4 Vol. 1.
[SPOILER ALERT: Spoilers ahead for Stranger Things 4 Vol. 1.]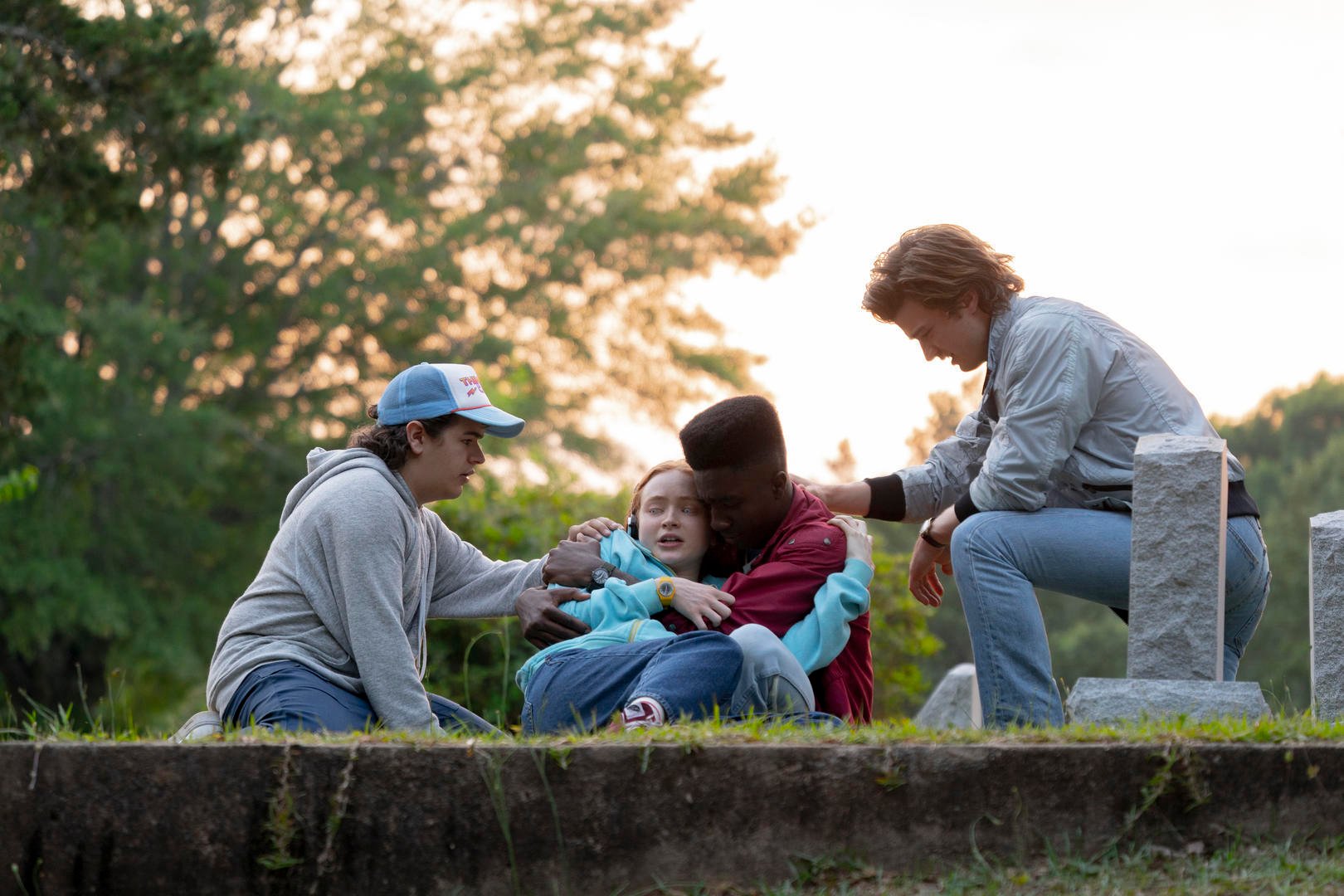 Lucas wants to be there for Max in 'Stranger Things,' but she pushes him away
Lucas and Max's relationship dissolves before the narrative in season 4 of Stranger Things. Could Lucas' new status as a jock at Hawkins High School be driving a wedge between them? Perhaps it's the major loss Max suffered at the hands of the Mind Flayer in "The Battle of Starcourt." Regardless, something's different.
Sadie Sink says Max closed herself off because Lucas wanted to 'dig deeper'
In the premiere of Stranger Things 4 Vol. 1, "The Hellfire Club," Max says she "broke up" with Lucas, but gives no other details. However, Sink has an explanation.
"I'm sure it was that Max started to close herself off and Lucas wanted to dig deeper," Sink told Tudum. "That was too much for her." It's clear Lucas wanted to be there for Max, but she wasn't ready to burden anyone with her feelings of rage, guilt, and grief, so she pulled away."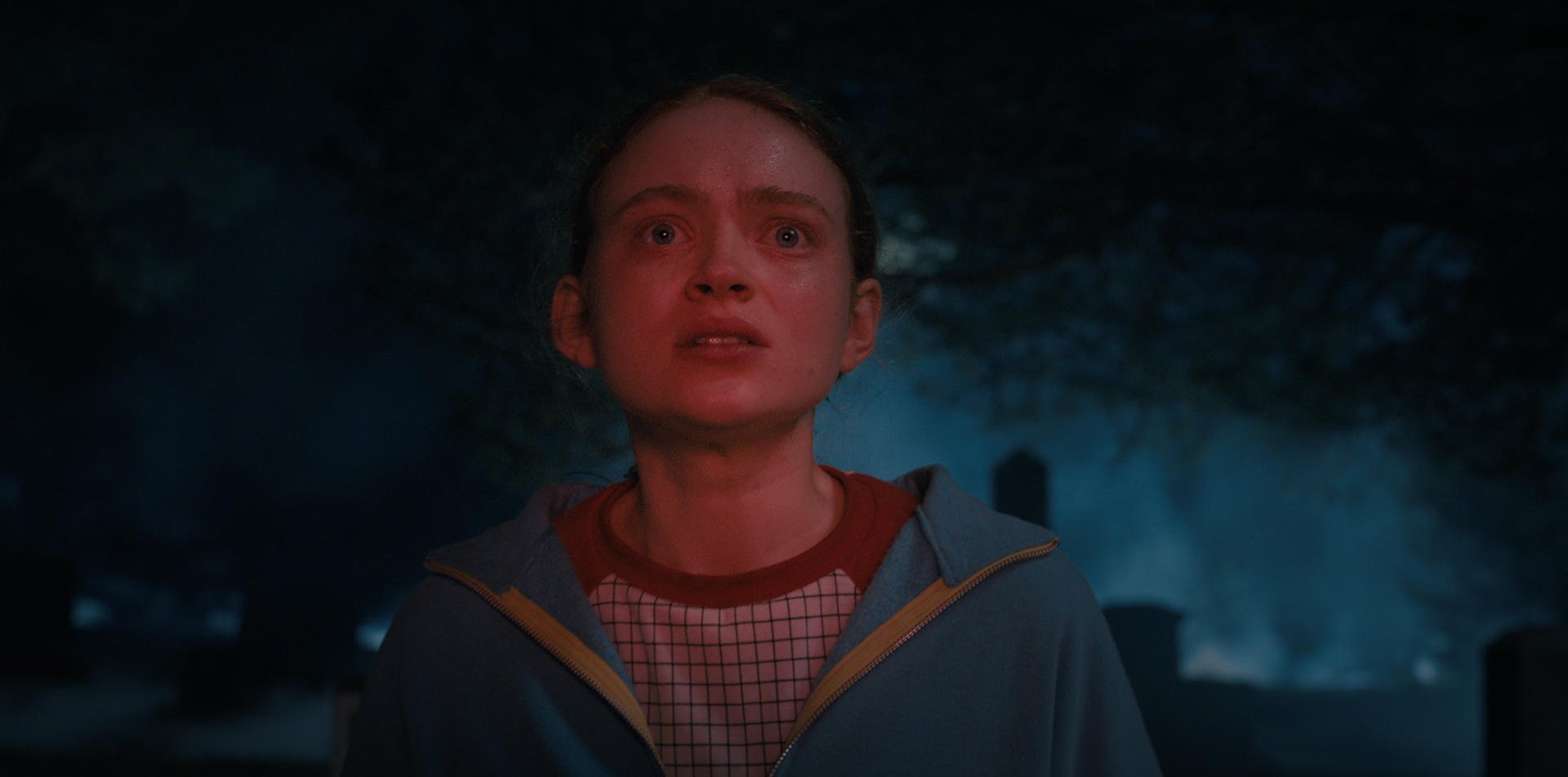 In the actor's opinion, Max and Lucas are "in such different places" and "Lucas is thriving and moving on in a disingenuous way." More than that, Max is pulling away from Lucas and her friend group altogether, meaning she's also to blame. Despite her worsening headaches and creepy visions, she neglects social outings like Lucas's basketball game and skips out on appointments with her guidance counselor. 
Sadie Sink says a relationship with Lucas is 'scary for Max' in 'Stranger Things' 4 Vol. 1
"[Their relationship] is scary for Max, and it always has been," Sink explained to Netflix, adding:
"Because I don't think she's ever had someone care for her like Lucas or see her in the way he does. She's never cared about someone in the way she cares for Lucas either, so she avoids it a little bit or can't make up her mind about it."

Sadie Sink, Tudum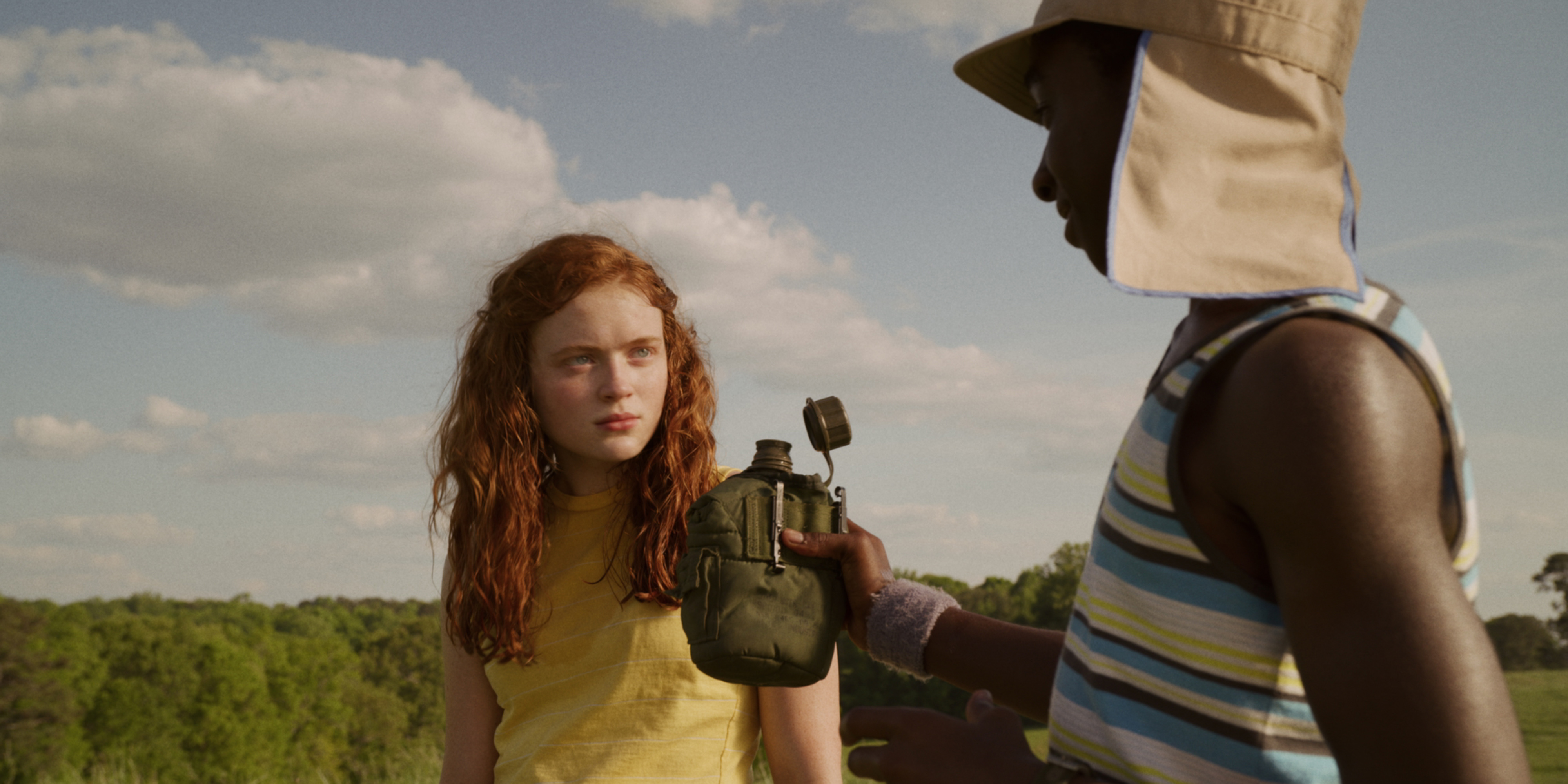 Regardless, Lucas shows up for Max in ways no one else could in Stranger Things 4 Vol. 1. In "Dear Billy," he's there to pull Max away from Vecna's Curse — with assistance from Dustin Henderson (Gaten Matarazzo) and Steve Harrington (Joe Keery), of course. When she returns from The Upside Down, Lucas reminds Max he sees her and is there for her and always will be. 
Watch episodes of Stranger Things 4 Vol. 1 on Netflix. The final two chapters of the series will debut on July 1, 2022. 
RELATED: Millie Bobby Brown Says 'We Don't Have to Label' Will's Sexuality as Gay in 'Stranger Things' 4