SAG Awards 2021: 'Ted Lasso' Poked Fun at Jason Sudeikis' Golden Globes Look
The popular series Ted Lasso racked up a handful of award show nominations for its first season. Though it's a ways away from an Emmy nod, the Golden Globes and Screen Actors Guild Awards in 2021 have proven fruitful for the new show. Discover which awards it won at the respective events.
Jason Sudeikis stars in 'Ted Lasso'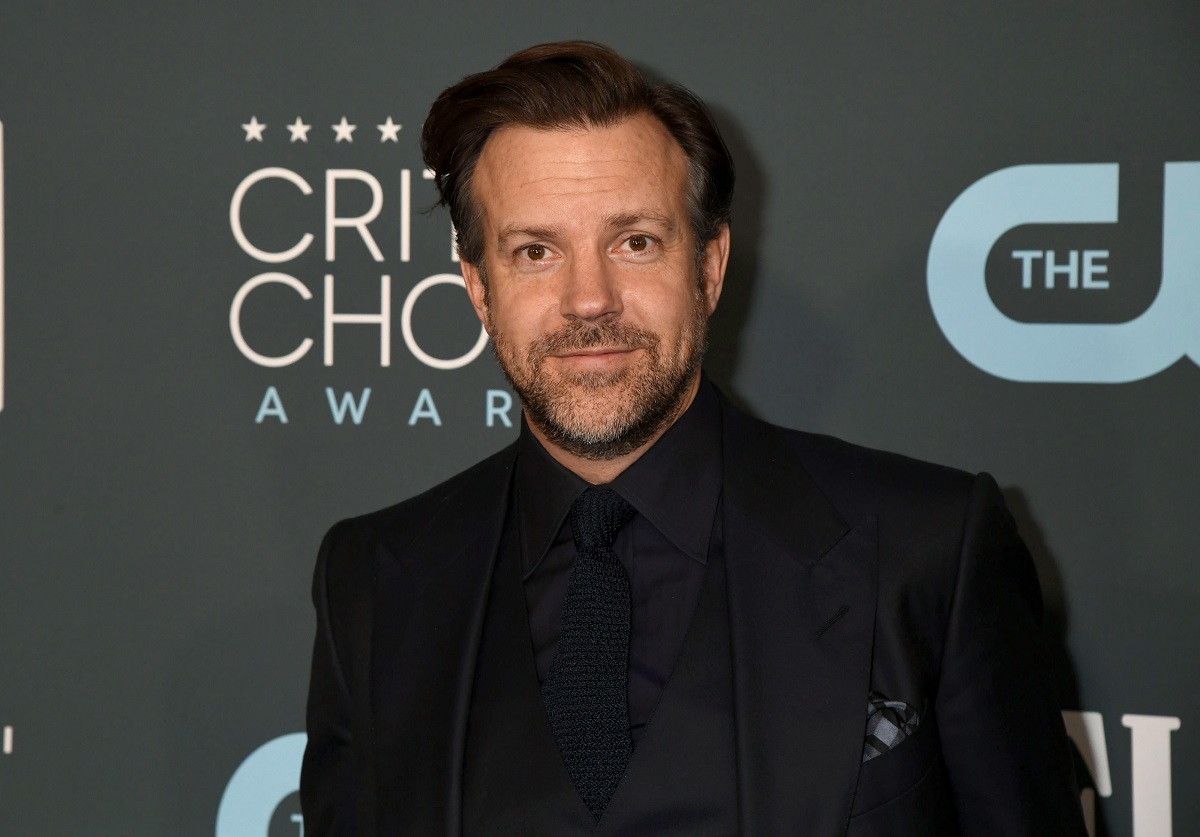 Ted Lasso premiered on Apple TV+ in August 2020. The series follows the titular American football coach, who, after going viral for a team dance, is recruited to coach football (err, soccer) in Richmond, England. Ready for a new start in life, he quickly finds himself in way over his head.
Though he's arguably the show's focal point, Sudeikis is far from the only standout member of the Ted Lasso cast. Hannah Waddingham plays Rebecca Welton, the team's owner who hired Ted to get back at her ex-husband. Others regulars include Juno Temple and Brett Goldstein.
He won a Golden Globe for his performance
Following the series' first season, Ted Lasso (and Sudeikis) quickly began to rack up award nominations. He was one of the first to win for the show, scoring Best Performance by an Actor in a Television Series – Musical or Comedy at the Golden Globe Awards in February 2021.
Like many others this year, Sudeikis accepted the award virtually. He won over Don Cheadle (Black Monday), Nicholas Hoult (The Great), Eugene Levy (Schitt's Creek), and Ramy Youssef (Ramy). And while all of them were also present via video chat, only the winner made headlines for his attire: A tie-dye hooded sweatshirt.
The 'Ted Lasso' cast was nominated at the SAG Awards
The cast was up for Outstanding Performance by an Ensemble in a Comedy Series at the SAG Awards, and a clip of them in character discussing the nomination aired during the event. In true Ted Lasso fashion, they discuss all of the other incredible ensembles they were up against.
Though Ted Lasso didn't win — that honor went to Schitt's Creek — the clip provided some hilarious moments. Chief among them is when Nate says to Coach Beard, "Who wears a hoodie to an award show?" of Jamie Tartt. Beard replied, "He's been going through some stuff." This mirrors the conversation surrounding Sudeikis' Globes look.
When is 'Ted Lasso' Season 2 coming?
Ted Lasso concluded with a significant loss for AFC Richmond. But it ends on a positive note, with Rebecca and Ted ready to work together when their next season begins. When Sudeikis made his Golden Globes appearance, he did so from the U.K., where filming for Ted Lasso Season 2 is underway.
Apple TV+ picked the series up for a second season following its premiere back in August. And that's not all — in October 2020, after all ten episodes aired, the streaming service ordered a third season. This means there are more chances ahead for the whole cast to take home awards.