SAG Awards 2022: Historic Win Boosts 'CODA's Oscar Chances
CODA is an underdog right now at the Academy Awards. It has three nominations, including Best Picture, Best Supporting Actor, and Best Adapted Screenplay. The competition for CODA is challenging. However, the film's win at the 2022 Screen Actor's Guild (SAG) Awards could give it the boost it needs to pull off an Oscars upset.
'CODA's SAG Awards win made history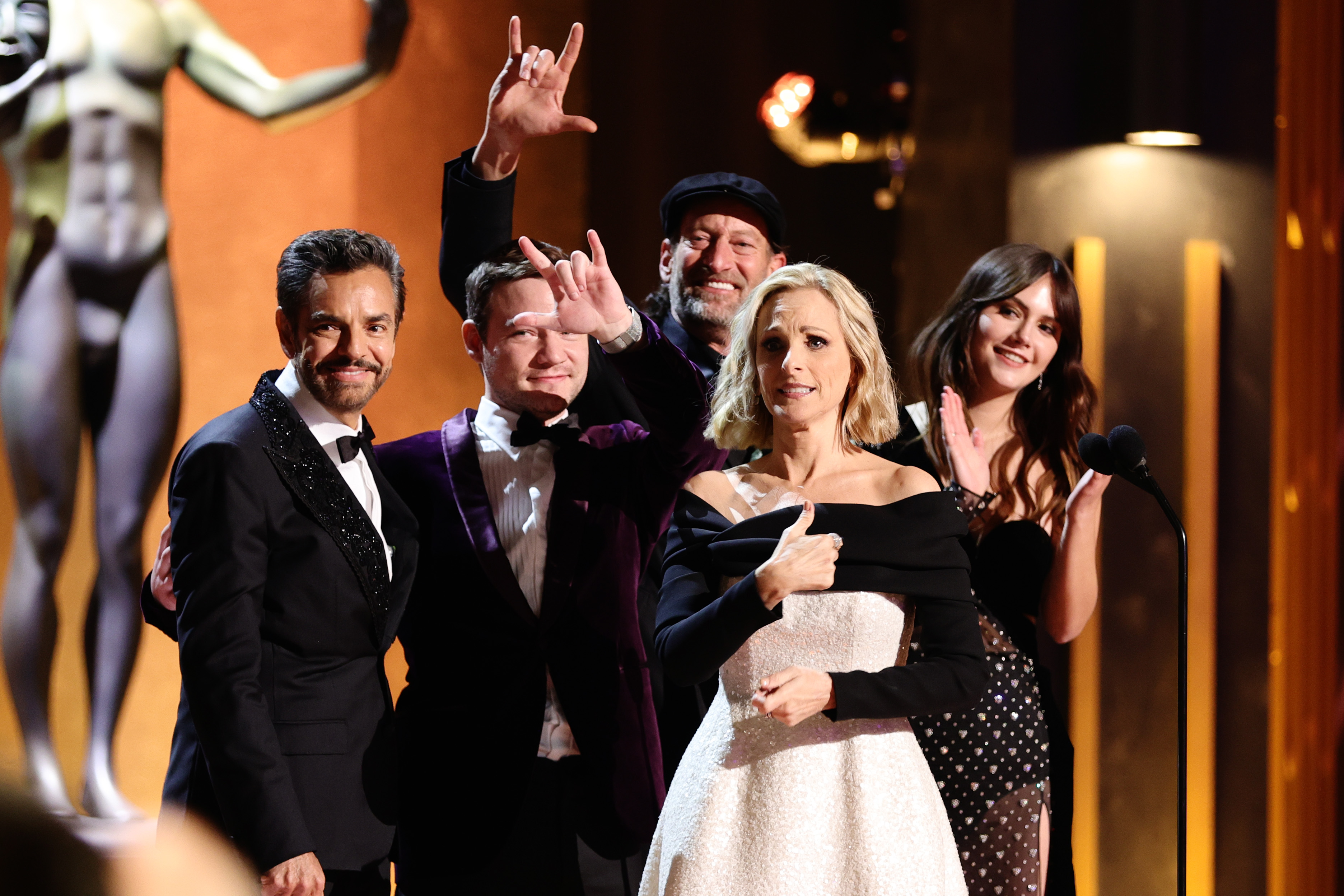 CODA took home two awards at last night's SAG awards, each one being historic. Troy Kotsur won for best supporting actor and became the first deaf actor to be nominated and win. In his speech shared by The Hollywood Reporter, Kotsur said he feels like he is "finally part of the family," and thanks the film's producers, cast, and Apple TV+ for "believing in us deaf actors."
"I've been a member [of SAG] since 2001, so now I feel like I'm finally part of the family," Kotsur said in his acceptance speech. "I know you all know what it's like to be a starving actor. Back then I used to sleep in my car, I slept in my dressing room backstage, and all of that. You feel me, right?"
Another massive win for CODA came in the outstanding performance by a cast in a motion picture category. Like Kotsur's win, this made history as the cast of CODA became the first predominantly deaf cast to be nominated and win this award.
'CODA' could be positioned to pull off an upset at the Oscars after SAG Awards
The best ensemble win at SAG does make CODA a legitimate contender for Best Picture at the Academy Awards. Not every film that wins the ensemble SAG award wins Best Picture, but it can indicate who wins. Parasite pulled out a Best Picture win after winning the same SAG award. The same goes for other recent winners like The King's Speech, Argo, Birdman, and Spotlight. 
However, there are a couple of aspects going against CODA's favor. CODA does not have a Best Director nomination, and the category typically includes the film that wins Best Picture. According to Variety, CODA would also be the first film to win Best Picture "without an essential nomination from the Director's Guild of America" since Driving Miss Daisy (1989). 
Stiff competition stands in the way of 'CODA' making history
If CODA does win Best Picture, it will become the first Best Picture winner to feature a predominantly deaf cast. Kotsur would be the second deaf actor to win a major acting award, the first being co-star Marlee Matlin who won Best Actress for Children of a Lesser God (1986). 
The film's most significant competition right now is The Power of the Dog, which is nominated for 12 Oscars, 3 of them being in the same categories as CODA. Kotsur will be competing with Kodi-Smit McPhee for Best Supporting Actor, and McPhee has a lot of momentum going in, but Kotsur's SAG win may have changed that. There is still plenty of time between now and March 27 for CODA to build enough momentum to pull off a historic victory. 
CODA is currently streaming on Apple TV+.
RELATED: 'CODA': How Does the Deaf Community Feel About the Movie?