SallyAnn Salsano's Net Worth and How She Makes Her Money
SallyAnn Salsano is best known as an executive producer for MTV's Jersey Shore. However, Salsano has produced several well-known reality television shows and FOX's The Real.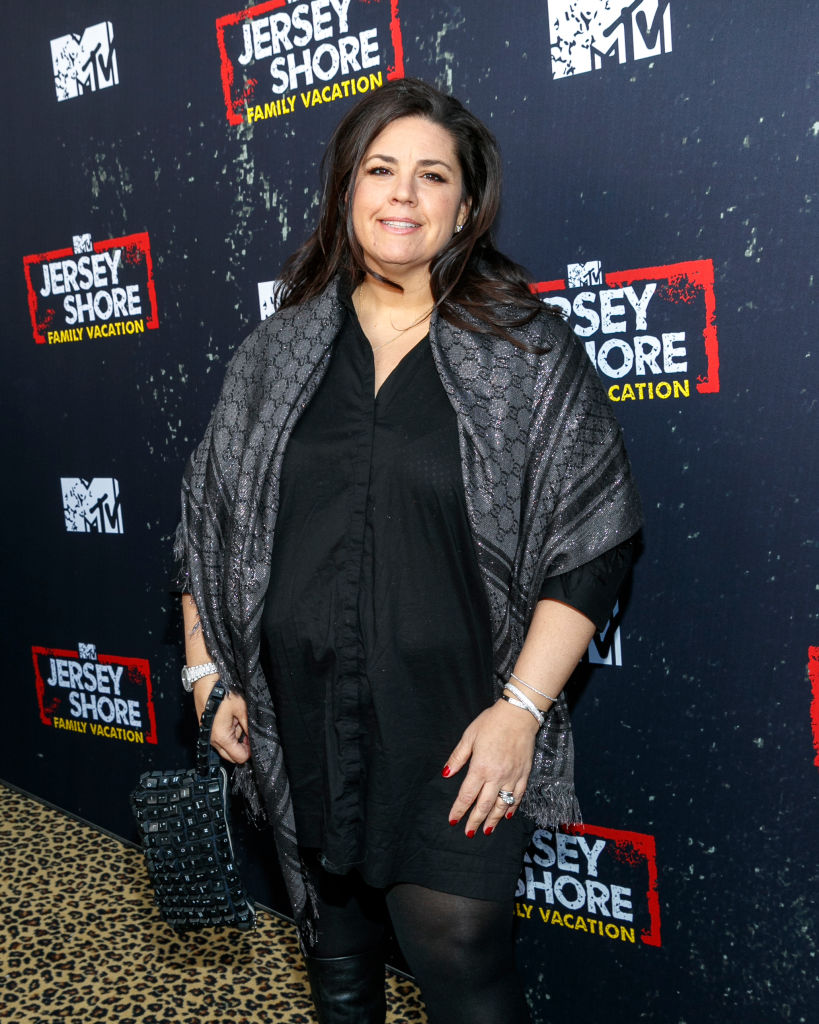 How did SallyAnn Salsano become famous?
SallyAnn Salsano was born in Farmingdale, New York on Long Island. She graduated high school in 1992 and almost made the MTV's The Real World: Miami cast.
Salsano was a student at the University of Missouri before she started interning for Sally Jessy Raphael and Howard Stern. Following her internships, she began assisting producers on shows including The Bachelor, The Bachelorette, Trista & Ryan's Wedding, Extreme Makeover: Wedding Edition, and Surprise Weddings I and II.

In 2006, Salsano founded her production company, 495 Productions. The name is a nod to her hometown and is inspired by Interstate 495 in Long Island. At this time, the company is based in Burbank, California and has produced several fan-favorite shows.
What shows has SallyAnn Salsano and 495 Productions produced?
Jersey Shore(2009 – 2015; 2018 – present)
In 2009, Jersey Shore premiered on MTV. The show followed eight housemates that lived together in a vacation home for the summer. Initially, they stayed in Seaside Heights, New Jersey, but in later seasons they spent the summers in Florida and Italy.

Even though Jersey Shore became a cultural phenomenon, it was the center of much criticism. Italian Americans were offended by their use of the term "guido" and the promotion of negative stereotypes. Also, New Jersey Governor Chris Christie claimed the show was "negative for New Jersey" and was not a representation of the state.

MTV greenlighted spin-off series, Snooki & JWoww when Jersey Shore ended in 2012. The show focused on Snooki and JWoww, two former castmates from Jersey Shore, living together in New Jersey.

MTV announced another spin-off, Jersey Shore: Family Vacation, after Snooki & JWoww ended in 2015. The show debuted in 2018 and followed all the original housemates, except Sammi "Sweetheart" Giancola, as they spent a summer together in Miami, Florida.
SallyAnn Salsano has described herself as "an Italian girl from Long Island." While growing up, she spent several summers at the New Jersey shore. She claims that she was similar to Snooki and experienced "crazy nights" during her summer Jersey shore stay as well. She developed the concept for Jersey Shore and worked on all three shows as executive producer. 495 Productions served as the production company for all of the shows as well.
A Shot at Love I and II with Tila Tequila / A Double Shot at Love (2007 – present)

A Shot at Love premiered in 2007 on MTV. The reality dating show followed 16 heterosexual men and 16 lesbians competing for Tila Tequila's love.

FOX News exposed Tila Tequila by claiming she is not bisexual and the show was fake. In 2018, Tila Tequila admitted the FOX report was true and that she was "gay for pay."

A Double Shot of Love debuted in 2008 starring the Ikki Twins. Additionally, it also had a bisexual theme where 12 heterosexual men and 12 lesbians compete for the twins' affection.

A Double Shot of Love with Vinny Guadagnino and DJ Pauly D premiered in 2018. Vinny and Pauly D, former housemates in Jersey Shore, compete for the affection of 20 girls in the reboot.

Tool Academy (2009-2010)
Tool Academy premiered on VH1 in 2009, and it followed "bad boys" and their girlfriends, who have sent them to a relationship boot camp. Every week, the contestants participate in challenges that show their willingness to change and be good boyfriends. Following every elimination, the contestants going home decide if they want to leave together or alone. And the last couple standing wins $100,000.

Friendzone (2012-present)

Friendzone premiered on MTV and chronicled people who have romantic feelings for their best friend and want to get out of the "friend zone." SallyAnn Salsano says she created the show while she was in the friend zone.

Tattoo Nightmares (2012-present)
Tattoo Nightmares is a reality television series on Spike that features terrifying stories of guests' bad tattoos and the artists that fix them. SallyAnn Salsano created the concept and serves as executive producer.

The Real (2013-2016)

The Real is an Emmy-nominated syndicated talk show created by SallyAnn Salsano in 2013. She served as executive producer and 495 Productions as the production company from 2013 until 2016.

Party Down South (2014-2016)

Party Down South followed eight housemates who live together for the summer. In 2014, Party Down South was announced as CMT's highest-rated show.

The show was the center of controversy when production began working on a large home in Murrells Inlet, South Carolina. The locals did not want a reality show ruining their "peaceful reputation" because they were afraid it would be like TLC's Myrtle Manor. Dukes of Hazzard star, Ben Jones, wrote a critical letter to Country Music Television and Viacom Media Networks claiming the show portrayed southerners negatively.

Martha & Snoop's Potluck Dinner Party (2016-present)
Martha & Snoop's Potluck Dinner Party premiered in 2016 on VH1. It is a variety cooking show and includes guest appearances and performances.
MTV Floribama Shore (2017-present)

Floribama Shore is the successor to Jersey Shore. However, this MTV show follows eight housemates who spend a summer together in the Florida Panhandle.
Paradise Hotel (2019-present)
Paradise Hotel is a FOX reboot where 11 singles check into a hotel to find their perfect match. Salsano was a huge fan of MTV's The Hills, so she enlisted Kristin Cavallari to host the series.
What is the net worth of SallyAnn Salsano?

In 2014, Salsano sold 75% of 495 Productions to Freemantle Media for more than $50 million. Her net worth is $9,658,908.