Salma Hayek Teased Lady Gaga on 'House of Gucci' Set: 'Oh, This F**king Method Actor Is Over Here'
House of Gucci hits theaters on Nov. 24, and features Lady Gaga as the flamboyant Patrizia Reggiani. Nicknamed "Black Widow," Reggiani rose in prominence through her marriage to Maurizio Gucci. A socialite, she moved from a small town outside of Milan to the chic Italian city and embedded herself in the family business. After things turned sour with Gucci, she had him murdered five years after they split up.
Lady Gaga spent three years working on the film and took the role so seriously that co-star Salma Hayek poked fun at her during filming.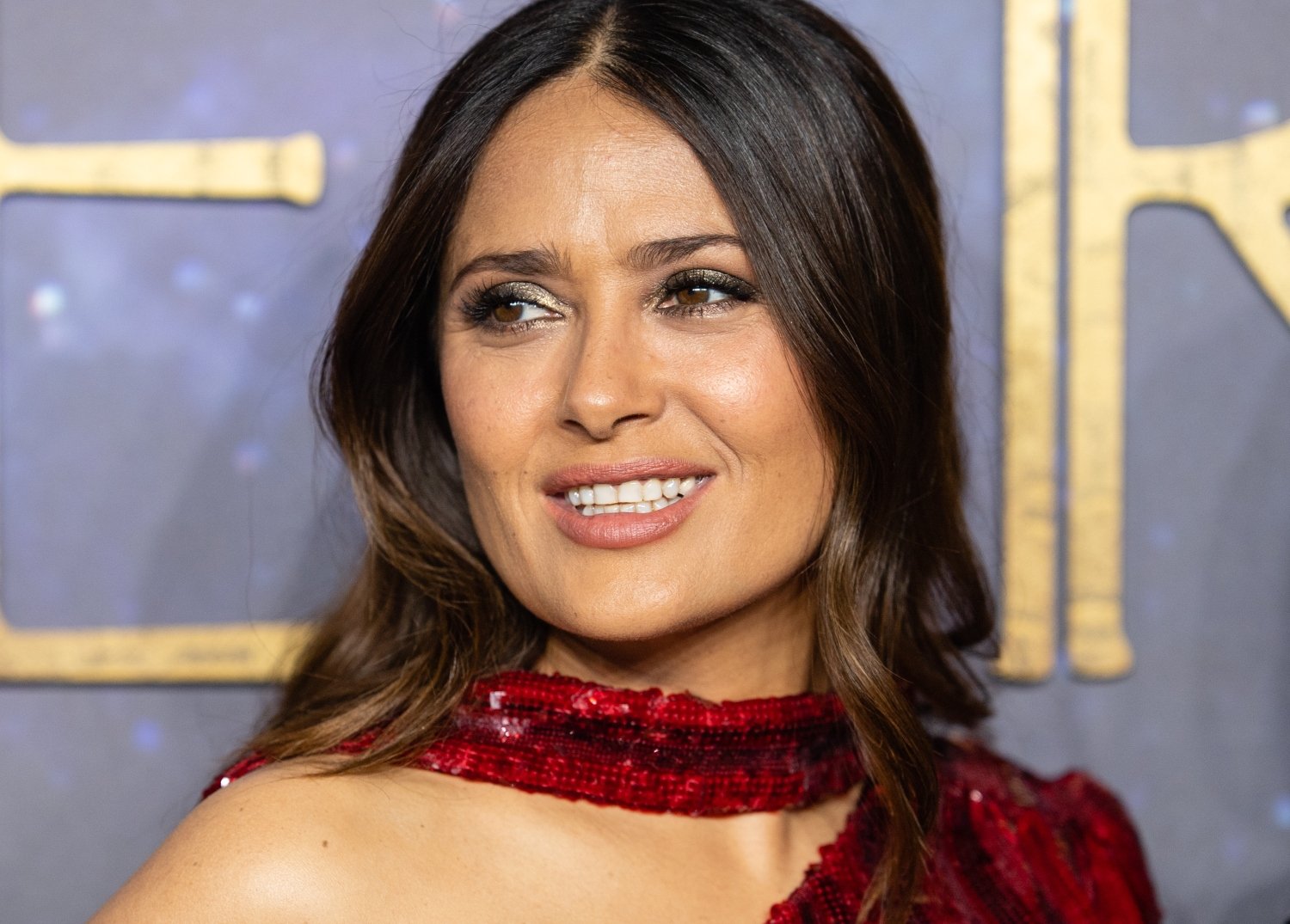 Lady Gaga became a method actor during 'House of Gucci'
Though Lady Gaga avoided meeting with Patrizia Reggiani for House of Gucci, she immersed herself in her character's world. She studied her Italian accent and its nuances, and dove into her psyche to understand her better. She went method.
That meant reading articles and interviews about Reggiani or watching videos of her on YouTube. Gaga spoke to British Vogue and explained her process and how she channeled Reggiani before and after Gucci's murder. She stayed in character on and off camera, and she shared how Hayek teased her on set.
"We were in between takes and Salma was like, 'Oh, this f**king method actor is over here. You know, she's not talking to me right now.' Because I was doing sense memory work next to her, and she was making fun of me while I was sitting there doing it," said Lady Gaga. "And I didn't even laugh. When the scene was over, I flipped at her and I said, 'You're ridiculous!' and I started laughing and I kissed her. It was a wonderful set, but I'm very serious when I work."
Hayek called Lady Gaga a 'genius'
Hayek plays Pina Auriemma in the film, one of Reggiani's close friends and a self-proclaimed psychic. Auriemma introduced her to Gucci's would-be killers and the getaway driver. During the trial, it was revealed that Reggiani paid Auriemma for her role in arranging the murder.
With that in mind, Lady and Gaga and Hayek worked closely for the movie. Hayek marveled at the pop star's work ethic, stating "very few times I have seen that level of passion with an actor. She really committed."
"It was a fascinating thing. She was magical. A genius," added Hayek. She reiterated what she told Variety back in May about Lady Gaga. "
"She is incredibly talented, incredibly smart. And she has on top of all that, extra abilities that not every brilliant actor has, which is she's good with the accent," she said. "Of course, she has an amazing ear. She is extraordinary improvising, and not everybody has that. She really embodies the character."
Where to watch 'House of Gucci'
Most people know how the story ended between Reggiani and Gucci, but moviegoers will see how the drama played out with them and their family in House of Gucci. The film arrives in theaters on Nov. 24, which also happens to be the brand's 100th anniversary. Following the theatrical release, the movie will stream on Paramount+.