Salma Hayek Thought Marvel Was Punking Her When They Offered Her 'Eternals' Role
Salma Hayek couldn't believe it when Marvel called to offer her a major role in their upcoming film, 'Eternals.' Because of her age, ethnic background, and gender, she didn't think the studio would be interested in offering her a role in an action film, and thus thought she was getting punked.
Many Marvel fans were excited to see the announcement that Salma Hayek would be starring in the upcoming film Eternals. The film, set to release in Nov., also features the likes of Angelina Jolie, Kit Harington, and Millie Bobby Brown, among others.
After signing on for Eternals, Hayek, who is of Mexican descent, joined an exclusive list of Latino actors to land a major role in a Marvel film. 
Unfortunately, due to her age, gender, and ethnic background, Hayek initially thought she was being punked when Marvel called to offer her role as Ajak. 
Salma Hayek thought she was getting punked when Marvel called for 'Eternals'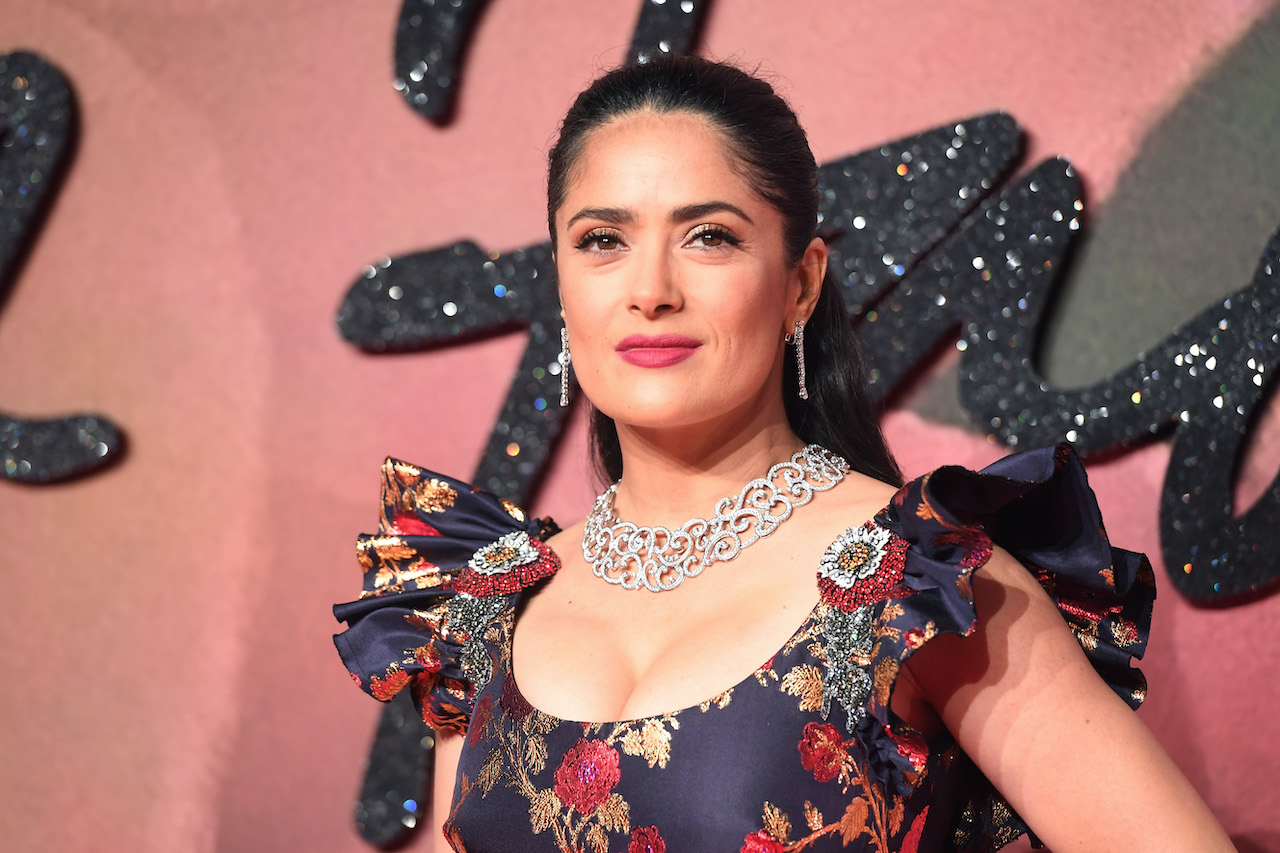 Hayek discussed the experience during a recent interview with Variety, admitting that she'd never considered starring in a Marvel film. 
"It never crossed my mind to be in a Marvel movie. I guess that I thought that boat had sailed, and it was an absolute shock. All of a sudden, I got a call: 'They want to talk to you about a new franchise.' And I was like, 'What?' And I said, 'Ok,' but they don't tell you any information until you're on the call. It's kind of hard to be an action hero if you're Mexican. It's really hard to be an action hero if you're a Mexican and a woman. But to be an action hero, being Mexican, a woman, and my age, it felt like they were punking me."
Even after she signed on for the role, Hayek wasn't able to let the world know about her accomplishment because Marvel is notoriously secretive about their movies. 
"And then the worst part is that I was one of the first people they cast," Hayek added. "I had to keep my mouth shut for so many months. I couldn't tell a soul. And I couldn't wait for the day that I could say it."
She didn't know much about 'Eternals' before signing on
Later in the interview, Hayek admitted that she knew very little about Eternals before accepting her role. She is aware, however, that Marvel changed her character, Ajak, from a man to a woman to accommodate her. 
"I knew the name of my character. But don't look for it in the comics. When I did look at the comics, I was a man.
Salma Hayek couldn't wait to share the news
Going beyond racial representation, Hayek believes her being cast in Eternals sends a message to the next generation of women. As soon as she was able to, Hayek took to her Instagram to announce that the role—initially written for a man—was hers. 
"It was hard to believe, so when it happens to you it's important that you pass it on and say, 'Yes, it's happening. It's really, really happening.' … If it's going well for you, if you see the change, it's good to say that it is happening for us. I know that it's not happening for every woman, but it gave me courage when I saw it happening for other women, even if it was not happening to me. I'm in a great place now, but I have experienced suffering."
Eternals hits theaters on Nov. 5, 2021.