Salt-N-Pepa Biopic Receives Release Date on Lifetime
Lifetime announced its authorized Salt-N-Pepa biopic in 2019, a move considered novel for a network known for its unauthorized celebrity biographies.
Considered hip-hop royalty, Sandra "Pepa" Denton and Cheryl "Salt" James were two of the genre's pioneers when it came to women in the rap industry. A screen version about their journey is well-deserved, and Lifetime finally set an official release date.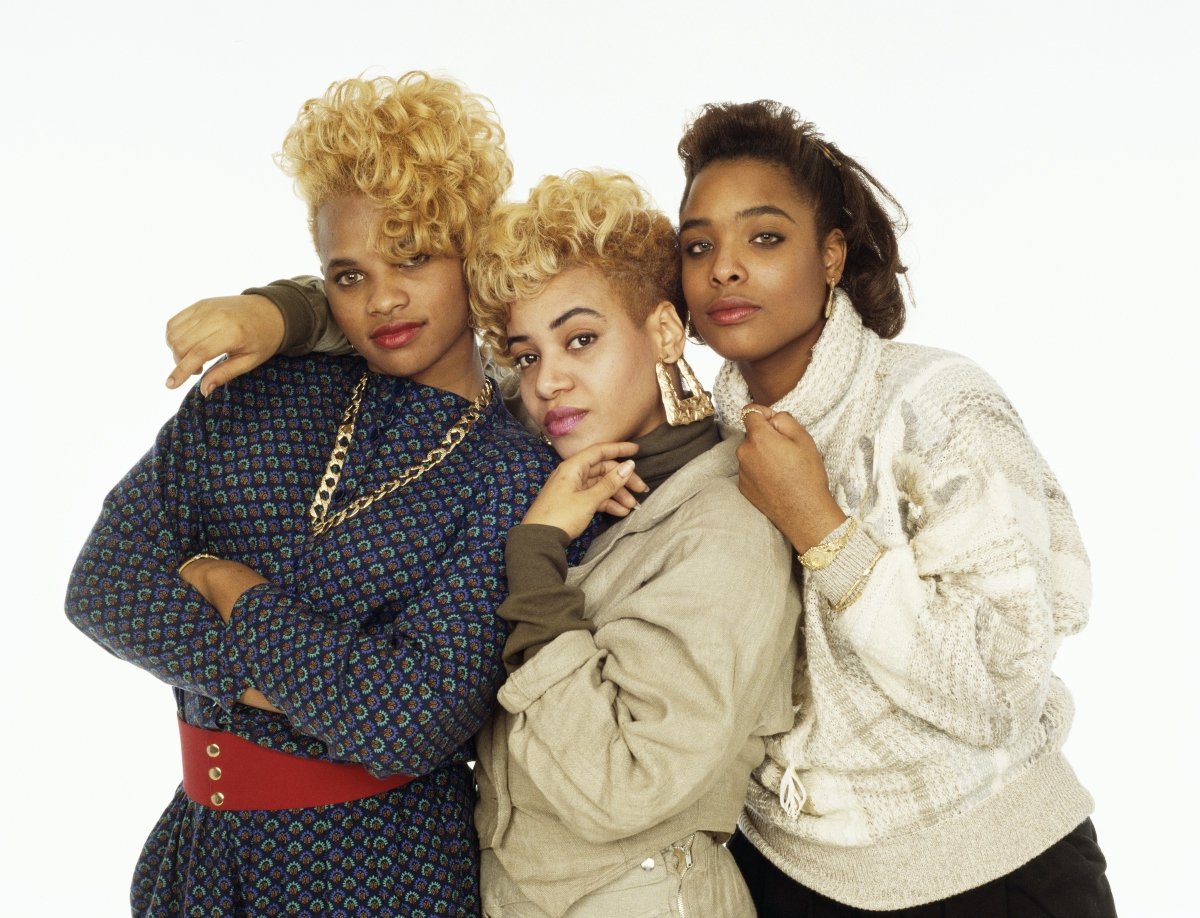 What will the Salt-N-Pepa film cover?
News of the biopic went viral last fall when casting decisions for the two leads was shared, but Lifetime first announced the outing as a miniseries in March 2019. Its November 2019 press release revealed GG Townson was cast as Salt and Laila Odom as Pepa, and the story will follow their journey as college students to hip-hip stardom.
The description from Lifetime reads:
The authorized biopic uncovers the women behind the music and reveals how their very different personalities – one salt of the earth, the other hot and spicy – fueled their creativity and tested the bonds of their enduring friendship.  The project will also star Cleveland Berto as music producer "Hurby Azor," Jermel Howard as rapper "Treach" and Monique Paul stars as "DJ Spinderella."

The miniseries Salt-N-Pepa follows the story of Queensborough Community College students Cheryl "Salt" James and Sandra "Pepa" Denton as they fall into the world of rap and hip hop, after recording for a song for their friend Hurby Azor.  Salt-N-Pepa made a huge impact in hip hop by being one of the first all-female rap groups, changing the look of hip hop and unafraid to talk about sex and share their thoughts on men.
Mario Van Peebles signed on to the direct the movie that was penned by The New Edition Story writer Abdul Williams. Some of the group's biggest hits will also be featured in the project.
Lifetime released a teaser trailer in April 2020.
RELATED: Why Fans Are Pissed at the Casting Choices for the Upcoming Salt-N-Pepa Biopic on Lifetime
'Salt-N-Pepa' biopic arriving in 2021
Lifetime just issued a press release on Nov. 27 and revealed Salt-N-Pepa will drop on Jan. 23. The three-hour film will premiere at 8 p.m. EST and will be followed by a one-hour interview special hosted by Loni Love.
Salt-N-Pepa will be on deck themselves to answer questions about their lives and careers, and to dish on behind-the-scenes details. The documentary will air at 11 p.m. and promises that a few special guests will pop up on camera.
Salt-N-Pepa movie fraught with controversy
Shortly after the cast was announced, some fans criticized the decision and accused the production of colorism. There were concerns that light-skinned actors were chosen to play the three women in the group who bear little resemblance to the original Salt, Pepa, or Spinderella.
In addition to some casting complaints, Deidra Roper—who picked up the mantle as DJ Spinderella in 1985—sued the group for unpaid royalties, wages, and fraud. The current status of the case is unknown but a judge did order it to mediation in 2019.
Denton and James are serving as executive producers for their biopic and fans can check it out at the top of the year.