'Salt-N-Pepa' Lifetime Movie: Spinderella Slams the Project
Lifetime has a couple of television biopic movies coming out this month, and one of them is one iconic hip-hop group, Salt-N-Pepa. However, one of its members recently spoke about their issues with the project.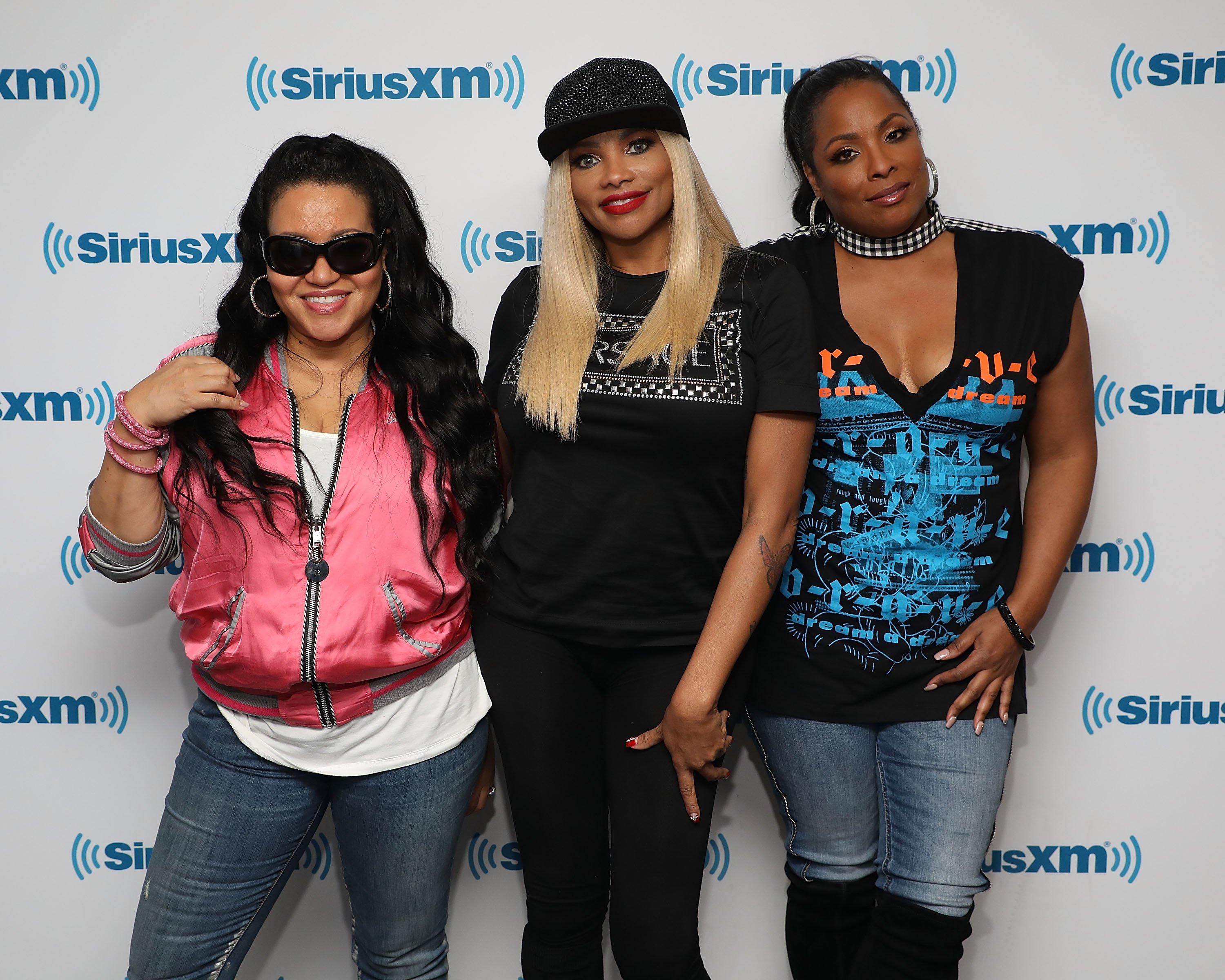 Lifetime's 'Salt-N-Pepa' movie
The film stars G.G. Townson as Cheryl "Salt" James and Laila Odom as Sandra "Pepa" Denton. Monique Paul plays the group's DJ, Deidra Roper aka DJ Spinderella. Other cast members include Jermel Howard as rapper Treach, who married Pepa in 1999. The couple two divorced in 2001. Additionally, Cleveland Berto portrays music producer Hurby Azor.
According to Lifetime's official press description of the movie, it chronicles "the group's rise in the hip hop industry as part of a revolution that challenged how women rappers were seen in the industry." It also looks at "their friendship and how the relationship was put to the test by their careers."
The film is produced Sony Pictures Television, directed by Mario Van Peebles, and Abdul Williams is the writer. The biopic is also executive produced by James, Denton, Shakim Compere, Robert Teitel from Slate Street Productions, and Queen Latifah and is co-executive produced by James "Jimmy" Maynes and Hurby Azor.
The movie's premiere will be followed by an interview special, described by the network as "a fun and intimate discussion about what makes their iconic partnership work, how these two very different personalities find the delicate balance to keep it going, and how their pioneering style continues to influence the music world today." Loni Love is the interview special's host.
Spinderella tweets about her issues with the film
In a series of tweets, Roper explains her problems with the movie. It was clear that she wouldn't be involved, as she has had a public feud with Denton and James for a few years and sued them.
"Too often, Black women who have made meaningful contributions in their industry are left out of historical narratives," she wrote in part. "Back when Salt n' Pepa was building our legacy, which is rooted in empowering women, I could not have dreamed that this same group would one day disempower me."
Roper goes on to mention that she was excluded from participating in the development of the project. "Words cannot fully express my disappointment when I learned a decision was made to move forward with a Lifetime biopic that wrongfully excluded me from every aspect of development and production – all the while using my image throughout, given that I played an integral role in the group's story and success," she continued.
Ultimately, she says the television film is something she cannot support. "There's nothing more unacceptable than a woman being silenced by another woman," she added. "It is for this reason, I will not be supporting the biopic."
Still, she shouts out the actresses in the film, including the one playing her. "I do, however, want to offer a huge congratulations to the talented actresses that represented us, including Monique Paul, who I wish would've been given an opportunity to share my true perspective with," she said.