How Did Sam Asghari Propose to Britney Spears? Here Are All the Romantic Details
On Sept. 12, Britney Spears and Sam Asghari overshadowed the VMAs by announcing their engagement. The couple of nearly five years took to social media and surprised fans when they shared celebratory pictures of Spears flaunting her new ring. Here's what we know about how Asghari popped the question.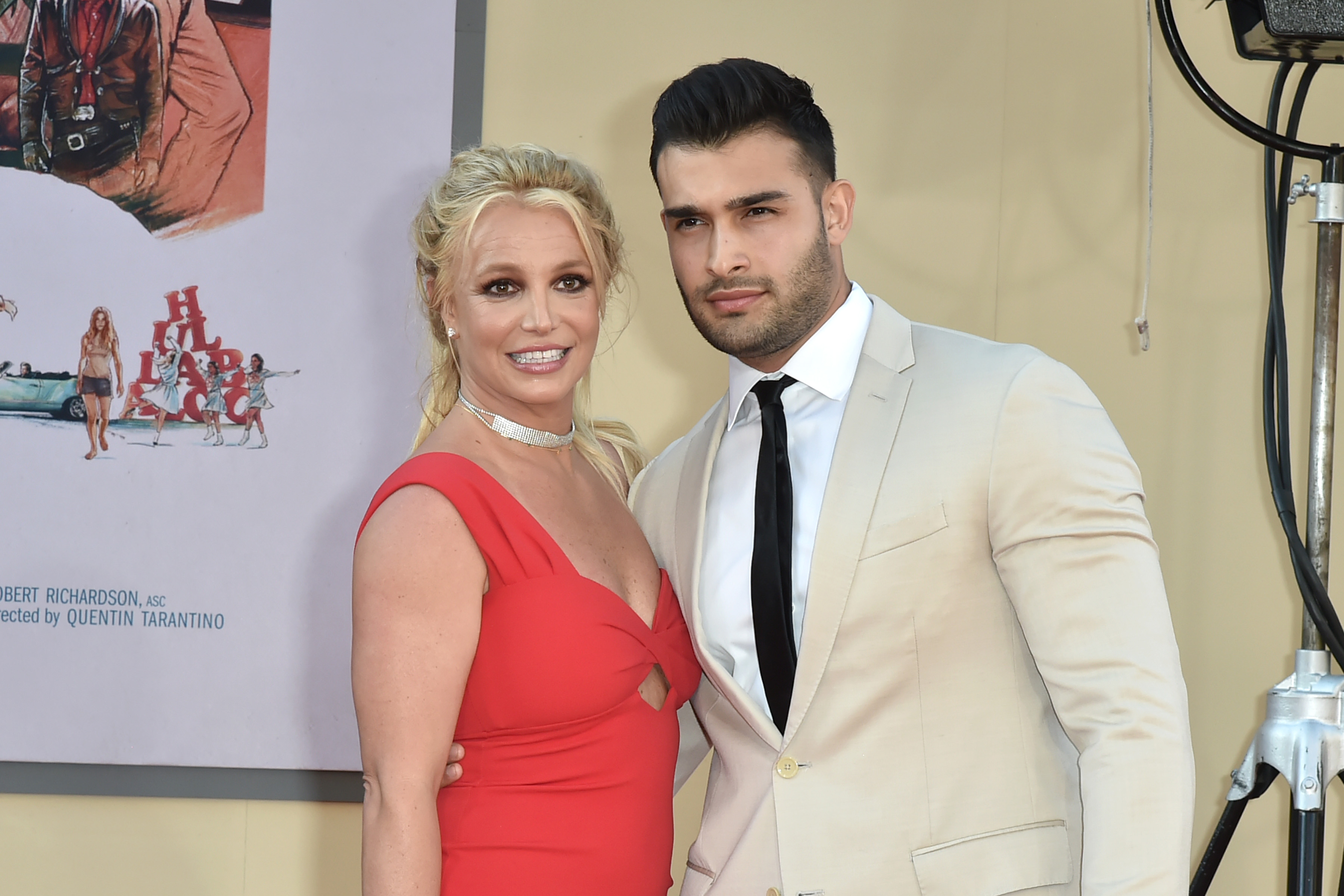 Britney Spears has been married twice
Spears' forthcoming wedding with Asghari will mark the start of her third marriage. Spears was first married to her childhood friend Jason Alexander in a whirlwind wedding. 55 hours later, the pair annulled the marriage.
Shortly after the annulment, Spears wed backup dancer Kevin Federline. The marriage came after a short period of dating, and the pair have two children together. In 2006, Spears filed for divorce, and they split custody of their sons. 
10 years after her divorce, Spears met Asghari on the set of her "Slumber Party" music video. They quickly hit it off and have presented a united front ever since. Spears has frequently stated that Asghari has helped her navigate the difficulties surrounding her conservatorship case.
Sam Asghari surprised her with the engagement
On Sept. 12, Spears and Asghari broke the news that they were engaged. "I can't f—— believe it," Spears wrote in an Instagram post. According to E!, Spears was wholly taken aback by the proposal.
"Sam has been dying to propose to Britney and knew this was finally the right time. They are so happy to be able to share this new chapter together," a source close to the couple said. "They have been talking about getting engaged for a while now and Sam totally threw her off today at her house. She was so taken back, she screamed."
According to the source, Asghari opted for a quiet, romantic proposal at Spears' house. Afterward, the couple spent the day alone together at home to celebrate the happy news.
Asghari picked out a one-of-a-kind 4-carat engagement ring from the New York City jeweler Roman Malayev. The ring has the word "Lioness" engraved on the band, referencing Asghari's nickname for the pop star. The jeweler has also named the platinum cathedral setting "The Britney" to honor the couple. 
Sam Asghari confirmed that he and Britney Spears will sign a prenup
Among the flood of congratulatory comments, many fans also told Spears to make Asghari sign a prenup. Without protection, her $60 million fortune is at risk if the pair divorces. 
Asghari wasn't insulted by the comments. Instead, he responded to concerned fans on his Instagram story, confirming that they would sign a prenup.
"Thank you to everyone who is concerned about the prenup," he wrote. "Of course, we're getting ironclad prenup to protect my Jeep and shoe collection in case she dumps me one day."
Spears has yet to respond to the advice, but fans can rest assured that the couple will be protected if they break up. With any luck, though, they won't need it. 
RELATED: Are Britney Spears and Sam Asghari Astrologically Compatible?