Sam Asghari Responded to Fans — and Octavia Spencer — Saying Britney Spears Should Get a Prenup
During an ongoing, highly public battle over her conservatorship, Britney Spears has a new reason to celebrate. In September, Spears and her boyfriend, Sam Asghari, announced their engagement on social media. Along with the outpouring of congratulatory messages, some fans, Octavia Spencer among them, told Spears to get a prenup. Asghari was quick to respond to their concerns.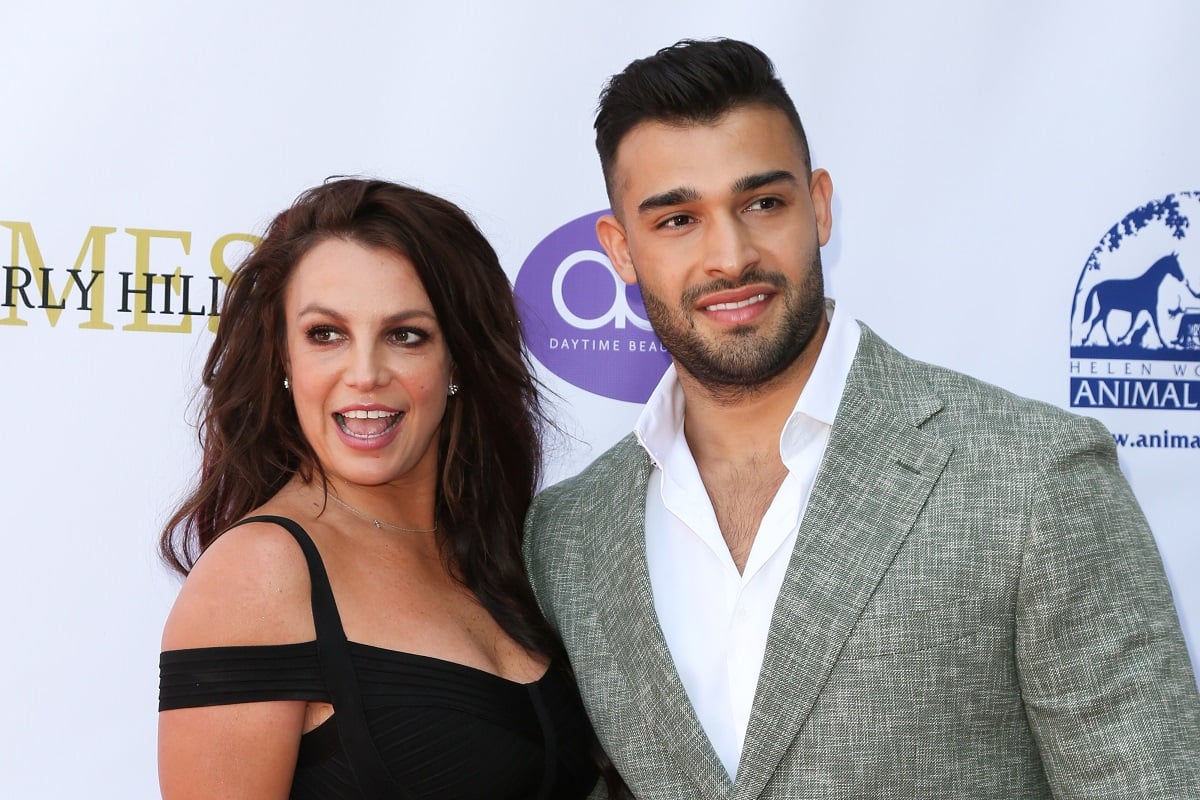 Sam Asghari proposed to longtime girlfriend Britney Spears
In 2016, Asghari and Spears met on the set of her "Slumber Party" music video. Coincidentally, he starred as her love interest in the video. Though the actor and model was nervous about meeting Spears, the two quickly hit it off and have been dating ever since.
Recently, Spears and Asghari took to social media to announce their engagement. Asghari's manager Brandon Cohen told People that the couple "made their long-standing relationship official today and are deeply touched by the support, dedication and love expressed to them."
In a follow-up post to her engagement photo, Spears shared a picture of Asghari. "It was definitely worth the wait…yes world…that beautiful f—— man in that picture is MINE!!! I'm so blessed it's insane," she wrote in the caption.
Asghari proposed with a custom 4-carat ring from New York City jeweler Roman Malayev. He had the word "Lioness" engraved inside the band in a sweet nod to his nickname for Spears.
He responded to commenters asking about a prenup
Amidst the flurry of celebratory responses to Spears' post, some fans urged the pop star to consider a prenuptial agreement. Should anything go wrong, she stands to lose an estimated $60 million in divorce proceedings. Noteworthy among the commenters was actor Octavia Spencer who, in lieu of congratulations, simply wrote, "Make him sign a prenup."
Luckily, Asghari took the comments in stride. He subsequently responded in jest to the concerned fans on his Instagram story:
"Thank you everyone who is concerned about the prenup!" he wrote. "Of course we're getting iron clad prenup to protect my jeep and shoe collection in case she dumps me one day."
The disclaimer obviously points to the fact that Spears would by far be the bigger beneficiary from the prenup. Hopefully, his playful response is enough to ease Spencer's concerns.
The couple have discussed settling down and having children
Before the engagement announcement, both Spears and Asghari shared that they want to have kids. Spears has two children from her previous marriage with Kevin Federline. Asghari, 27, has never married or had children but has stated he's ready to start a family.
"He's ready for marriage and kids with Britney and is serious about the relationship. She wants to take that next step and have that full life with him," a friend of the couple told People. "As a couple they've hidden how they've really felt even from people close to them because they were anxious and scared, but now it's all out there."
RELATED: Are Britney Spears and Sam Asghari Astrologically Compatible?