Sam Heughan Teases 'Outlander' Fans That He Is Expanding His Family — 'Isn't She Beautiful'
ARTICLE HIGHLIGHTS
Outlander star Sam Heughan launched his Sassenach Whisky brand amid the longest Droughtlander in history.
He recently teased fans that he was expanding his family.
His Sassenach Whisky family that is — with a brand new tequila.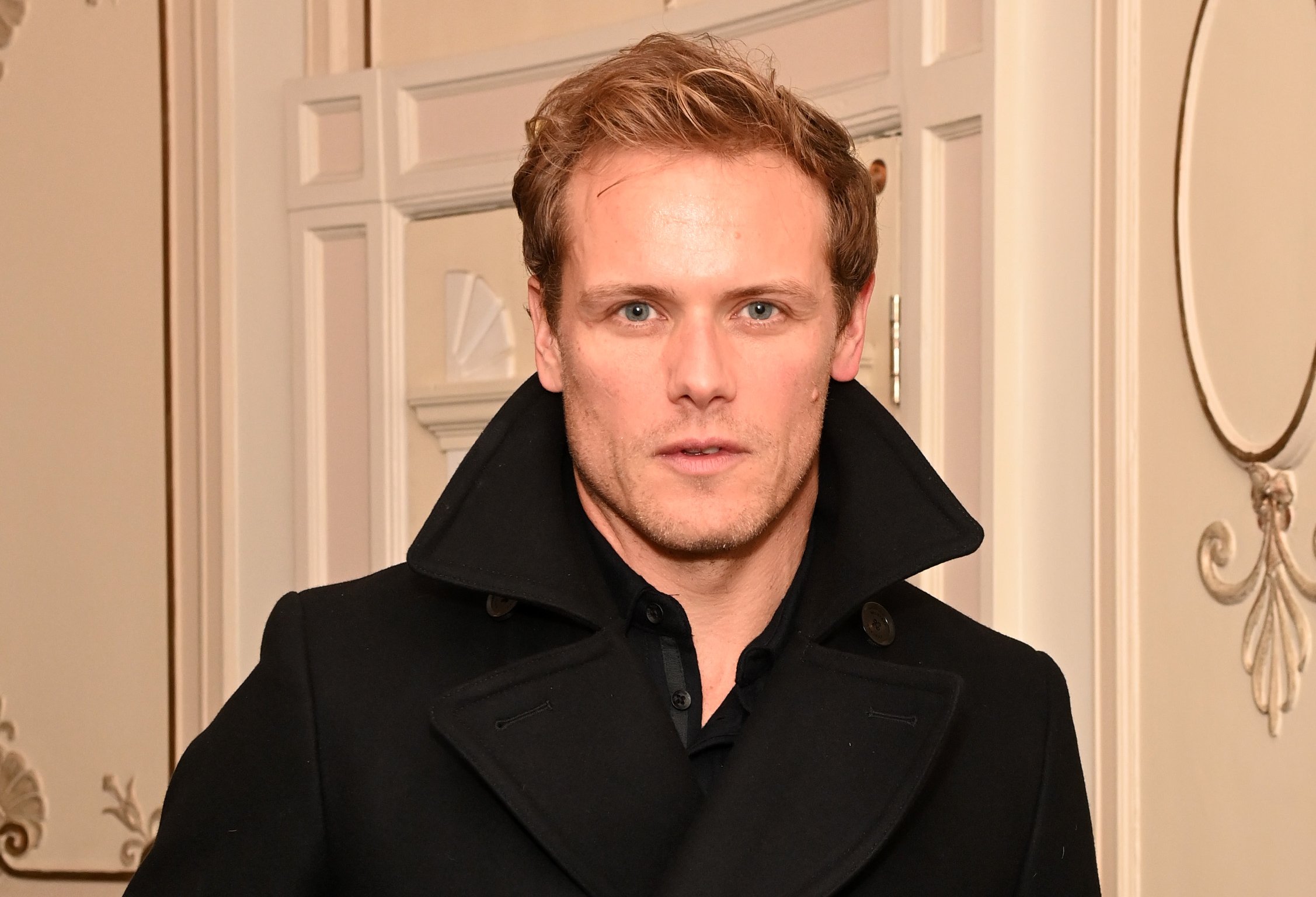 Sam Heughan has been busy on social media lately, teasing Outlander fans about his expanding family. His Sassenach Spirits family, that is. The 41-year-old Scot has been sharing the news that his Sassenach Whisky brand has added a limited-edition batch of tequila to their spirit lineup. And it's now available in select markets.
Sam Heughan launched his Sassenach Whisky brand in 2020
Heughan officially launched his Sassenach Whisky brand in the United States in February 2020 with an announcement on The Late Show with Stephen Colbert. The Outlander star brought a bottle with him for the talk show host to try, and he explained that making his own whisky was proof that he was a "fully-fledged Scot."
The actor said that he had been working on the whisky for a long time, and he was "very proud" of the result. He described the drink saying it "sounds good and tastes better."
Heughan's Sassenach Whisky has been extremely successful since it's launch in the United States and Europe. And now, he's taking the opportunity to expand beyond whisky with the introduction of The Sassenach Spirits.
The 'Outlander' star teases fans about expanding his family — 'Isn't She Beautiful'
First up in Heughan's new line is The Sassenach Select Double Wood Reposado tequila. A limited-edition batch that is now available in select markets. Heughan announced that he was expanding his spirit family on Twitter.
"ITS HERE!!! So thrilled and so excited to introduce our latest @SassenachSpirit baby!" Heughan wrote. "The Sassenach Select. The perfect blend of our cultures and passion, a partnership steeped in tradition, heritage, and a love of good tequila!!!!!"
In a second tweet, Heughan responded to a fan who was praising his new tequila bottle and packaging by sharing a pic. He wrote, "Isn't she beautiful!"
Heughan responded to yet another Outlander fan by writing, "The family is growing!"
Sam Heughan teamed up with El Tequileño
Heughan told Forbes that his new tequila "comes out of friendship."
Before the pandemic, the actor went to Mexico and learned about tequila and the history and heritage of the Tequileño brand.
"I had very little experience with tequila. I think especially in the UK, we're quite far behind the rest of the world in our appreciation for it, I was just completely blown. My eyes were opened the whole experience. We went to Tequila Town. We met Tony Salles, we met the whole family, Tequileño. Just to discover the whole process and the history and the heritage behind it. What was really fun was that we took our whisky with us," Heughan explained.
The 'Outlander' star says Scotland and Mexico have a lot in common
The actor noted that the first release of his Sassenach whisky happened when he was in Mexico. And the whole Tequileño family was excited for him.
"We celebrated with some whisky and they said they enjoyed it, and we enjoyed their tequila. It was really a very sort of natural, organic process," Heughan revealed.
Scotland and Mexico may be on opposite sides of the world, but Heughan says there isn't much difference between the two countries.
"It's a very dear place and they're very similar actually, the Mexican culture and the Scottish culture. This love of storytelling and celebration and family. We just feel really honored to be part of that family," Heughan said.
Sam Heughan says fans won't regret trying his new tequila
Of all the tequilas consumers have to choose from, Heughan says the collaboration between Sasssenach and Tequileño is something special and completely unique.
"These guys have never created a tequila for anyone else. Tony Salles is a third-generation master distiller. We didn't compromise on the product. There's no glycerine, there's no coloring, vanilla, or the crap people put in there. We want to celebrate them. If you want a Christmas gift or Christmas treat, give this a whirl. You'll not regret it."
Outlander season 6 premieres Sunday, March 6, 2022, on Starz.