Sam Neill Almost Played This Villain in an Iconic Action Film
Sam Neill is one of Hollywood's versatile actors. For over four decades, he's been entertaining audiences with roles in action, adventure, suspense and sci-fi movies. Like many actors, Neill passed on certain roles throughout his career. One part that Neill turned down was a famous villain in this classic 80s action blockbuster.
Sam Neill is one of Hollywood's most versatile actors. For over four decades, he's been entertaining audiences with his eclectic movies. From the action-adventure of Jurassic Park to the drama of The Piano, Neill has proven he can pull off any role. Like many actors, Neill declined plenty of movie roles throughout his career. One of the opportunities he turned down was this famous villain in an iconic 80s action film.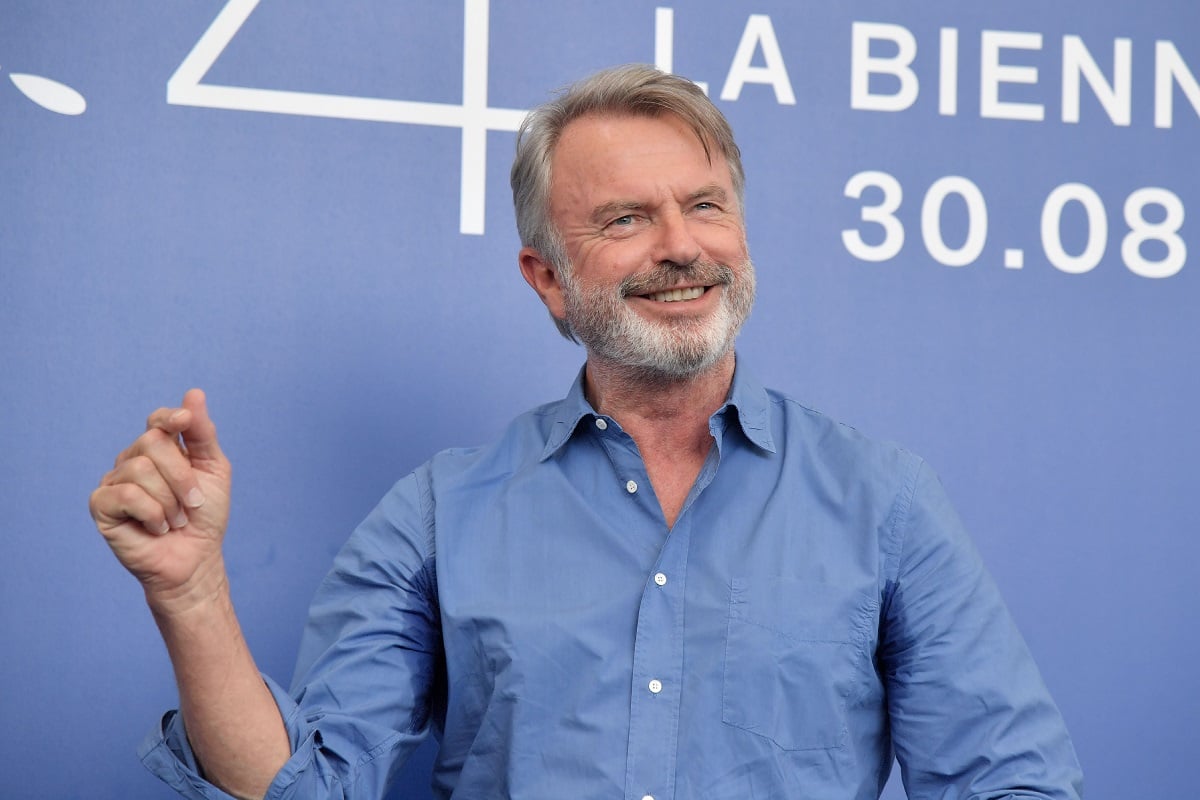 Sam Neill passed on playing Hans Gruber in 'Die Hard'
In 1987, production was underway for the action film Die Hard. After several other actors, including Richard Gere, passed on the role, television star Bruce Willis would be cast as hero John McClane. When it came time to cast McClane's nemesis, producers had a certain actor in mind.
According to Screen Rant, Die Hard's producers thought Neill would perfectly fit to play Hans Gruber. However, Neill turned down the offer, leaving the casting department back to square one. They would soon find their Hans in Alan Rickman after producer Joel Silver caught the actor's performance in the Broadway play Les Liaisons Dangereuses.
'Die Hard' was Alan Rickman's film debut
Most of Rickman's early career consisted of theater work, but at the age of 41, he received the opportunity of a lifetime. Die Hard was Rickman's film debut, and it would be the role that would launch him into stardom. Rickman's portrayal of Hans has been applauded by fans, who consider him one of the greatest movie villains of all time.
According to The Independent, Rickmans said he excelled so much at playing a bad guy that people often "spat in his face." Following his success in Die Hard, Rickman would have an illustrious career with roles in Galaxy Quest, Love Actually, and the Harry Potter films.
Sam Neill's career after turning down 'Die Hard'
Although Rickman did an excellent job as Hans, one must wonder how Die Hard would've been with Neill in the role. Despite turning down a part in one of the 80s' biggest action flicks, Neill has had a prosperous career. In 1991, he worked with Die Hard director John McTiernan on the thriller The Hunt for Red October.
His best-known role came as paleontologist Dr. Alan Grant in the 1993 Steven Spielberg classic Jurassic Park. Neill reprised his role as Dr. Grant in Jurassic Park III and for the upcoming Jurassic World: Dominion, scheduled for release in 2022.