Sam Smith Casually Mentions Their Hair Transplants in a Personal Video: 'It's Nice to Have Hair'
Sam Smith is adored by millions of fans who love their beautiful voice and remarkable musical talent. But despite their impressive career and many awards, Smith has been plagued by negative self-image throughout the years, and they've been open about their struggle with that.
But in a recent video they recorded for Vogue, Smith was able to show how much they've grown in that area. While many celebrities aren't confident enough to admit they've had a certain cosmetic procedure done, Smith had no problem letting the world know they had. 
Sam Smith shared their beauty routine
In the video, Smith shared the steps they go through to feel beautiful every day. They start out by washing their face with SkinCeuticals Simply Clean Gel, then follow up by gently pressing an antioxidant vitamin C gel, SkinCeuticals Phloretin CF, into their skin with their fingertips.
The next product they use is SkinCeuticals Hydrating B5, which they say is their favorite product, so much so that they declare they use way too much. It provides hydration, and Smith says it feels "like velvet on your hands." Their final step is Orveda Biotic-full EyeGel, which they apply to their cheekbones and around their eyes. Next, they apply makeup, which they've loved since they were a young teen.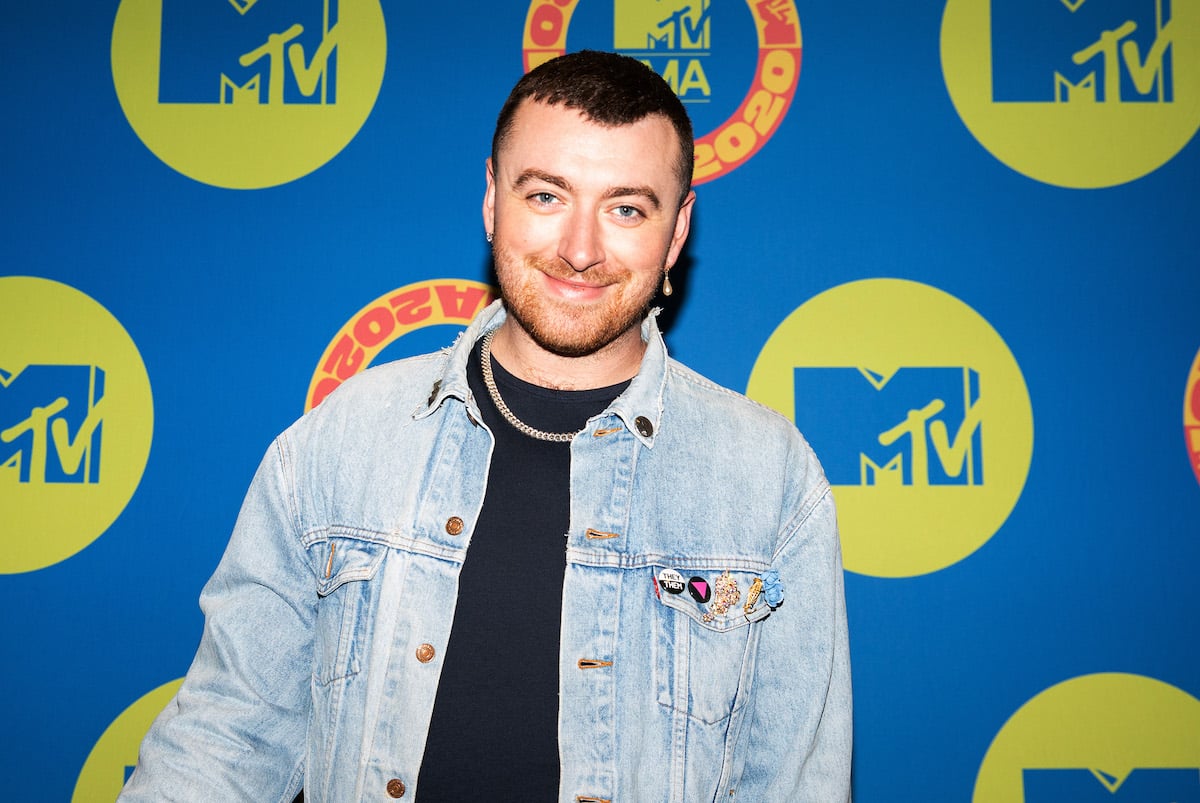 For a casual, everyday look, they like to wear Heliocare Sun Touch SPF50 to protect and moisturize skin. They follow that up with clear brow gel from Mac, and a clear lash primer to subtly enhance their lashes and brows.
Their eyebrows are one of the features they really feel good about. They've always loved a strong brow, and they used to fill theirs in with Mac eye shadow. While they used to undergo the pain of waxing and plucking their brows, these days they are happy to leave them just as they are. 
For a more polished look on days they go out, Smith adds Too Faced Better Than Sex Mascara and finishes the look with Haus Laboratories Lip Gloss. A spritz of Urban Decay Setting Spray keeps the look in place.
Learning to love themself
Smith hasn't always been able to enjoy seeing themselves in the mirror. When they were 12 years old, they underwent liposuction to reduce their breasts. They were the target of relentless bullying over their weight and the size of their chest. However, the surgery wasn't the permanent fix for their insecurity that they had hoped it would be. 
As they got older, Smith continued to struggle with a negative body image. They tend to have fluctuations in their weight, and they've had to learn how to accept themselves and make healthy choices for their body. 
Today they are open about their struggle to love themselves. Fans are happy to see them learning this self-acceptance, both for Smith's own sake and because it's helped their many followers to do the same. 
It seems that Smith has made a lot of progress in this area. As they went on in the video to show how they style their hair, they casually dropped some information that many stars work hard to keep hidden. 
They've had a hair transplant and they love it
For people with thinning hair, a hair transplant can go a long way toward giving them the look they prefer. But most stars aren't willing to admit they've had the procedure done. BuzzFeed reported on 42 stars whose hairline has changed, and only 11 of them are willing to admit that they've had any work done. 
But Smith isn't afraid to be open about their hairline. As they styled their hair with Shu Uemura Umou Hold Strong Hold Cream, they seemed to decide on the spot to share something with the viewers. Although they'd never mentioned it before, they said they'd gone to Ireland to have a hair transplant. They have no regrets about the procedure, saying that they love the results and that "it's nice to have hair."
Smith clearly feels confident enough to be open about an issue that many celebrities aren't brave enough to admit to. For someone who has struggled to accept themselves, that's a huge step forward.