Sami Gayle Made Her 'Blue Bloods' Mom Bridget Moynahan a Beautiful Floral Birthday Cake
Social distancing has its ups and downs for all of us, but especially for those who have had to celebrate milestones like birthdays and anniversaries while stuck at home in quarantine. Blue Bloods actress Bridget Moynahan is a member of the quarantine birthday club, but her fellow cast members didn't let a little pandemic get in the way of celebrating with her over video chat. Sami Gayle, Moynahan's on-screen daughter, found a creative way to acknowledge Moynahan's birthday, while safely at home — and showed off her baking skills at the same time.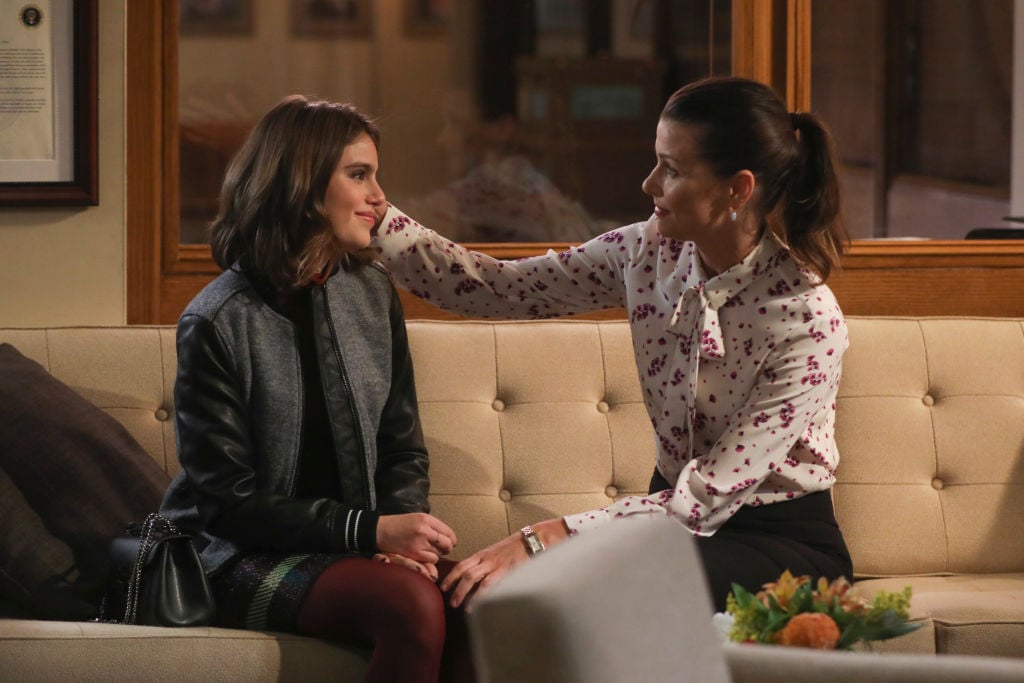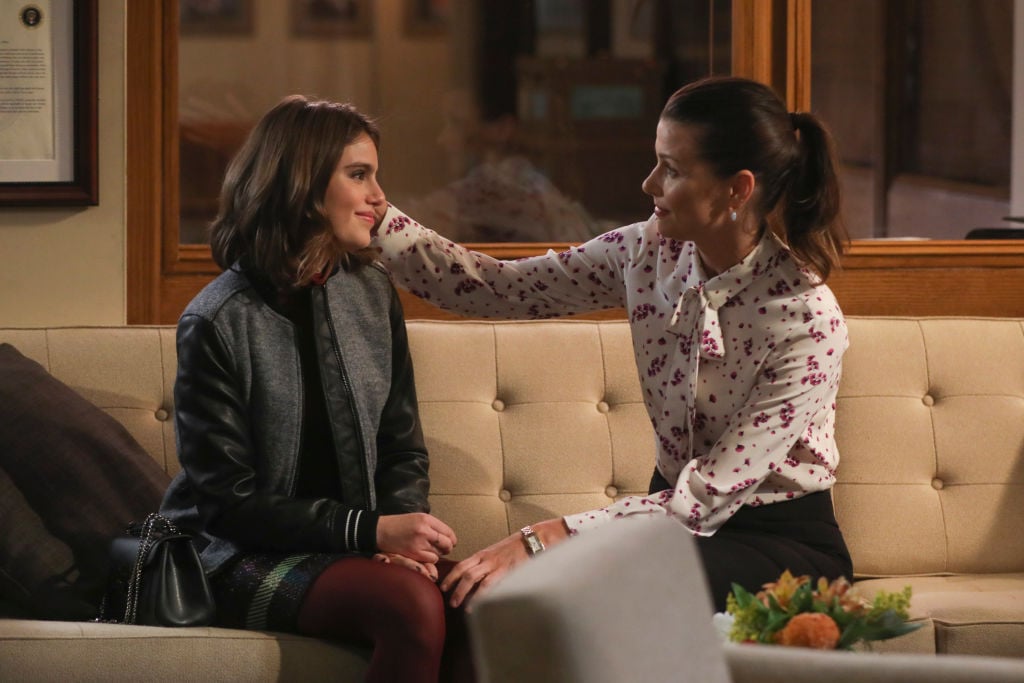 Who are Bridget Moynahan and Sami Gayle?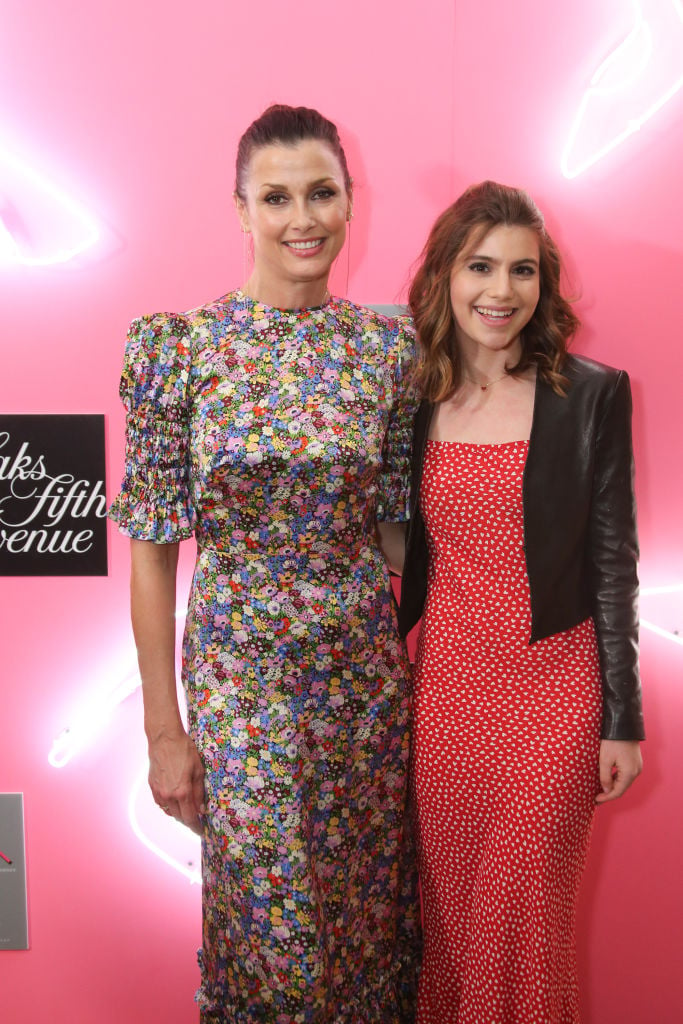 A compelling mother-daughter duo, Moynahan and Gayle have been together on-screen for almost 10 years, portraying Erin Reagan and Nicky Reagan-Boyle. Years before playing an assistant district attorney in Blue Bloods, Moynahan had her breakout role as a bartender in Coyote Ugly, starring alongside Tyra Banks and Piper Perabo. She went on to star in I, Robot alongside Will Smith, and John Wick with Keanu Reeves, maintaining a steady film presence. On the TV side of things, Moynahan had a recurring role in Sex and the City and Six Degrees before becoming a Reagan on Blue Bloods.
Sami Gayle first got her start in show business as a child appearing in Gypsy and How the Grinch Stole Christmas! The Musical on Broadway. She made her TV debut with a recurring role in As the World Turns in 2009 and began working on Blue Bloods in 2010 at age 14. Her first film was Detachment in 2011, and she also starred in the film adaptation of Vampire Academy in 2014.
The cast of Blue Bloods celebrated Bridget Moynahan's birthday via Zoom
Since the show has halted filming due to the COVID-19 outbreak, the cast has had to get creative with keeping in touch. On April 28th, the Reagan family had a get-together via Zoom, a popular video chat app, to reunite and catch up with one another. Keeping in tradition with the weekly family dinners the family has together on Blue Bloods, Tom Selleck even edited the background of his video with the Reagan family dining room!
On top of catching up with one another, the cast celebrated Moynahan's birthday. Sami Gayle disappeared from view for a moment, only to return with a gorgeous 10-layer cake that she decorated with edible flowers and butterflies. Gayle told Moynahan that she is the "epitome of elegance and grace and laughter and love" and she aimed at decorating her cake to embody those features.
Not only was the cake decorated to perfection, but Gayle also explained that there were 10 layers to represent the 10 Reagans at the dinner table. And on top of that, the layers were dyed blue — simply perfect for this Blue Bloods family. Gayle clearly pulled out all of the stops for this birthday surprise.
Fans loved the special moment between Sami Gayle and Bridget Moynahan
Fans of Blue Bloods couldn't get enough of the adorable virtual birthday party. On Twitter, fans called the video chat the "cutest thing ever" and thanked the cast and crew for sharing. People also couldn't stop complimenting Gayle's cake, remarking that she could have a future in the baking industry if the entertainment industry doesn't work out.
While we're sure Gayle has plenty of acting ahead of her, we can't help but agree that her cake was amazing. The only problem seems to be that the birthday girl didn't get to eat any of it — although we're sure Gayle's family enjoyed it. Catch the Reagan family on Blue Bloods on CBS.