Sami Gayle Starred In and Produced Netflix's 'Candy Jar'
Sami Gayle started out wanting to be a professional dancer, but she started acting as a child, and things just took off. By far her most successful and recognizable role to date has been playing Nicky Reagan-Boyle on the popular show Blue Bloods. The show has been a major part of Gayle's career, but it looks like her character is set to move on. Nicky recently announced that she was moving to San Francisco, and this has left fans speculating about the future of Gayle's own career.
One thing's for sure — we haven't seen the last of Sami Gayle. In fact, her work on the Netflix original film Candy Jar demonstrates that Gayle has ambition and talent to expand on her past acting experiences in exciting new ways.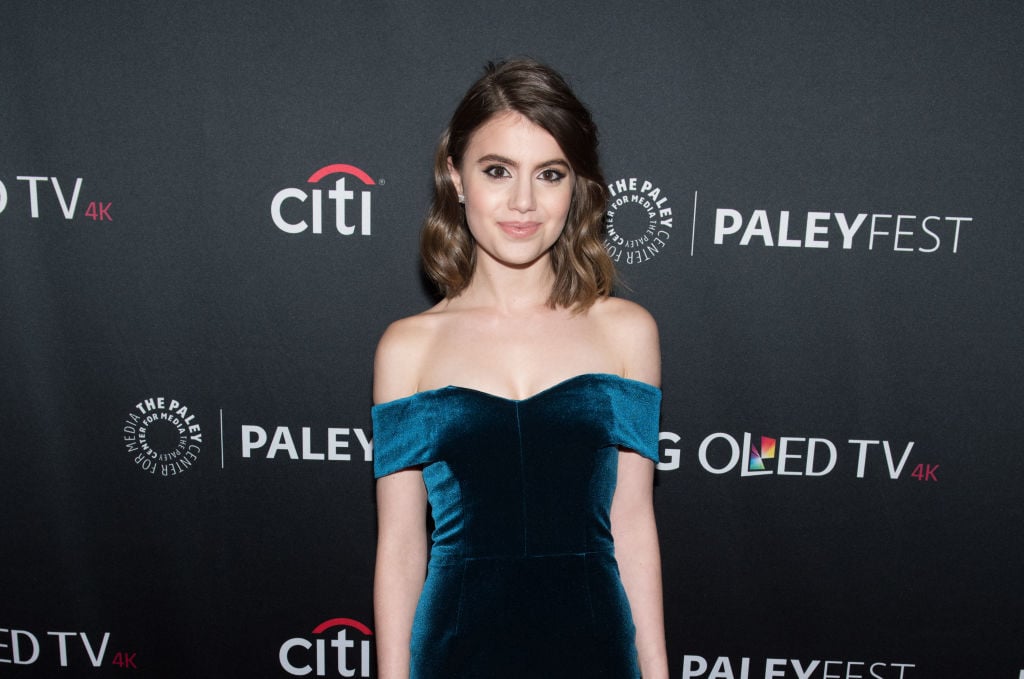 Sami Gayle has been closely associated with her Blue Bloods character
Gayle has done some work on films in between filming seasons of Blue Bloods, but she is definitely best known for her role as Nicky. She has spent the last decade on the show, starting her work in 2010. She has played the only child of Erin Reagan and Jack Boyle, and fans have gotten to see Gayle grow up in the role of Nicky. Just like Nicky, Gayle herself attended Columbia University, and the parallels between the actor and her character have made fans strongly identify Gayle with the role. 
It can be difficult for child actors to break out of roles that fans have seen them in for years and years. The risk of being typecast is especially steep for people who build their whole career in an iconic role. Gayle, however, seems poised to break the mold and show the world that she's more than Nicky.
Sami Gayle's brother has a lot to do with her success
Gayle's entire foray into the acting world started out with a mistake her brother made when they were both kids. Her brother was only 13 when he started acting as her agent. Gayle, who was only 11, mistakenly followed her brother's lead, and they ended up ensnared in a schedule conflict. When her brother had booked her to be in two places at once, Gayle realized she might need an actual (adult) agent. That's when her career really started to take off.
Now that she's moving away from her role as Nicky, her brother — now a grown-up with more resources at his disposal — is once again playing a big role in her career. He wrote the screenplay for Netflix's original film Candy Jar, and it has given Gayle her next move.
Sami Gayle played a major role in Candy Jar
Candy Jar features two high school debate students who are rivals and overly focused on their futures. With aims for competing Ivy League acceptance letters, Lona (played by Gayle) and Bennett (portrayed by Jacob Latimore) start out as rivals who end up finding common ground. Together, they learn a lesson about living for the moment that is resonating well with audiences.
Critics are praising the film for being "surprisingly sweet" and for having a positive message wrapped up beneath the quick-witted banter. Gayle definitely shines in her role as Lona, but it's not just her work in front of the camera that makes Candy Jar a big step for her. She also did some behind the scenes work as a producer for the film.
While fans may be mourning the loss of Nicky as a regular on Blue Bloods, they can take heart knowing that Gayle is poised to create a very successful career and continue building on the talents she started showcasing when she was just a little kid ambitiously letting her brother double book her for gigs.