Samuel L. Jackson Can't Believe Jonah Hill Beat Him For Most Onscreen Profanity, 'That's Some Bulls***'
You would be right to believe that Samuel L. Jackson has said the most profanity in his movies. However, audiences and Jackson himself were shocked to find out that he had not said the most profanity onscreen. In fact, he hasn't even said the second most. Believe it or not, the person who holds the title for most profanity onscreen is Jonah Hill.
Samuel L. Jackson is famous for his legendary swearing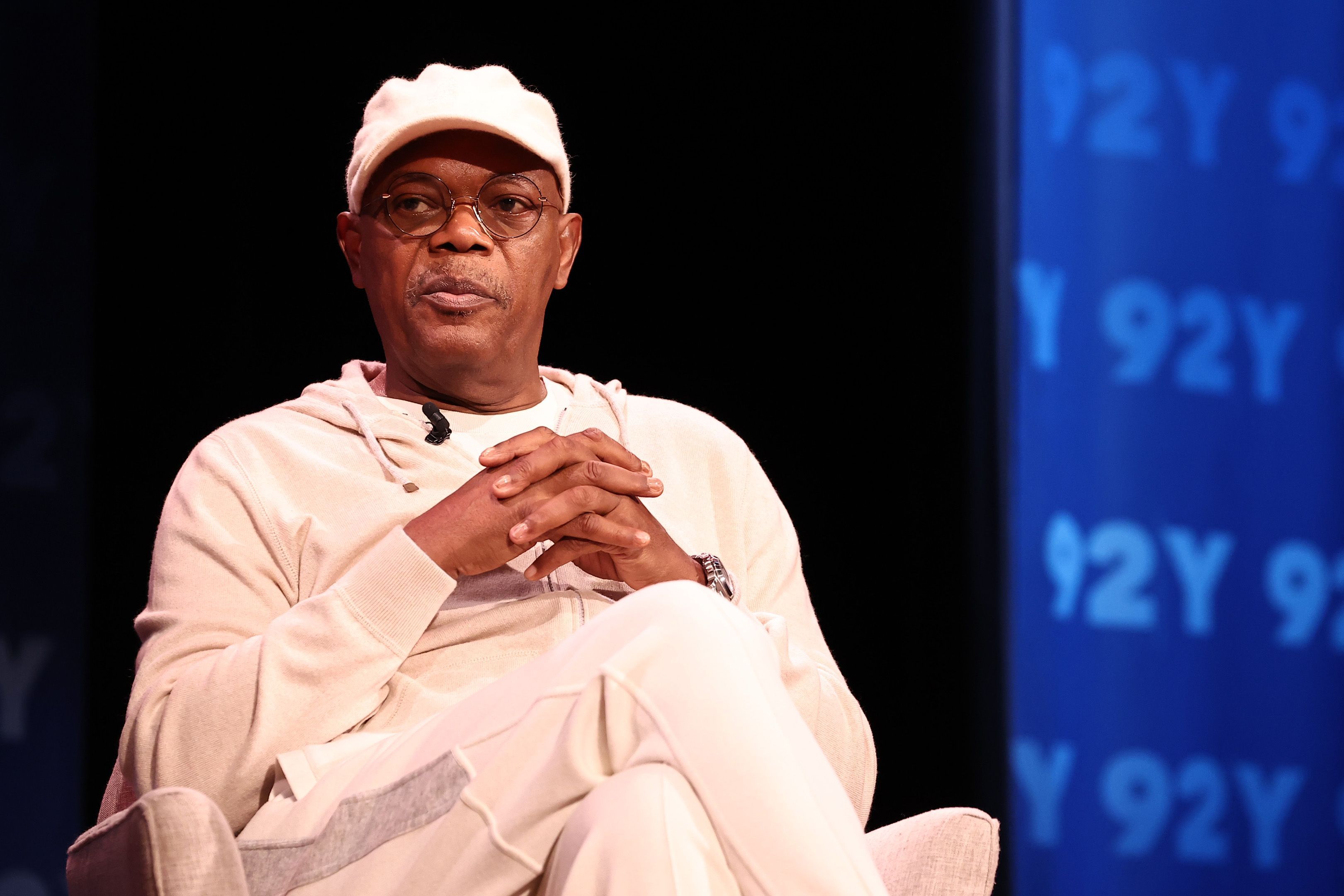 Many people familiar with Jackson's work will most likely associate him with excessive cursing. Films like Pulp Fiction, The Hateful Eight, The Hitman's Bodyguard, and Snakes on a Plane have been able to utilize his vernacular to full effect. The actor is so attached to swearing that "motherf*****" has essentially become his catchphrase.
Still, the actor has been in plenty of projects where he has had to tone it back. His roles in Star Wars, The Incredibles, and the Marvel Cinematic Universe would not have allowed him to curse like a sailor. So, while Jackson is incredibly gifted in the art of profanity, other actors have said it more in their filmography, which is also surprising because Jackson has been in more than 130 movies.
Jackson was surprised to learn that Jonah Hill has used more profanity onscreen
In a recent appearance on The Tonight Show with Jimmy Fallon, Fallon showed Jackson a ranking of the actors who have used the most profanity onscreen. Hill led the list with 376, Leonardo Dicaprio came in second with 361, and Jackson in third with 301. According to USA Today, the list came from a survey from Buzz Bingo that "analyzed cursing in more than 3,500 movie scripts." Jackson responded to this information perfectly.
"That's some bulls***," Jackson told Fallon. "No way, man. Jonah Hill then Leo? I don't believe that. Somebody has miscounted."
Jackson then says that if it were a "specific curse word," he probably would win. The top 5 is then rounded out by Adam Sandler with 295 and Al Pacino with 255.
Hill has 'The Wolf of Wall Street' to thank for this achievement
The results of the survey were shared back in 2020. After seeing his name at the top of the list, Hill took to Instagram to thank Martin Scorsese for this accomplishment.
"So many people to thank," Hill wrote on Instagram. "@martinscorsese_ thanks for pushing me over the edge. And of course the great @samuelljackson. Humbled."
Hill is most likely referring to his role in Scorsese's 2013 film The Wolf of Wall Street. The 3-hour movie holds the record for most swear words in a film, 715, and, according to guinessworldrecords.com, the film used the f-word "506 times – an average of 2.81 times per minute." Dicaprio starred in the lead role as Jordan Belfort, which likely explains why he's sitting at number two.
Hill has also appeared in many other R-rated comedies, like Superbad, This is the End, and the 21 Jump Street movies, which could have also bolstered his numbers.
RELATED: Oscars 2022: Samuel L. Jackson Finally Received an Academy Award