Samuel L. Jackson Explains Why He Doesn't Enjoy Method Acting for Movies and TV, 'It's a Job of Playing Make-Believe'
There are some bizarre stories out there involving method acting. While it does create some incredible performances, there are some absolute horror stories from people who witnessed it on set. There are many ways to inhabit a character and some performers take it to extremes. Samuel L. Jackson certainly knows how to become a different character, but he recently revealed that he is not a fan of method acting in movies or TV. 
Method acting can be an extreme measure actors take to get into character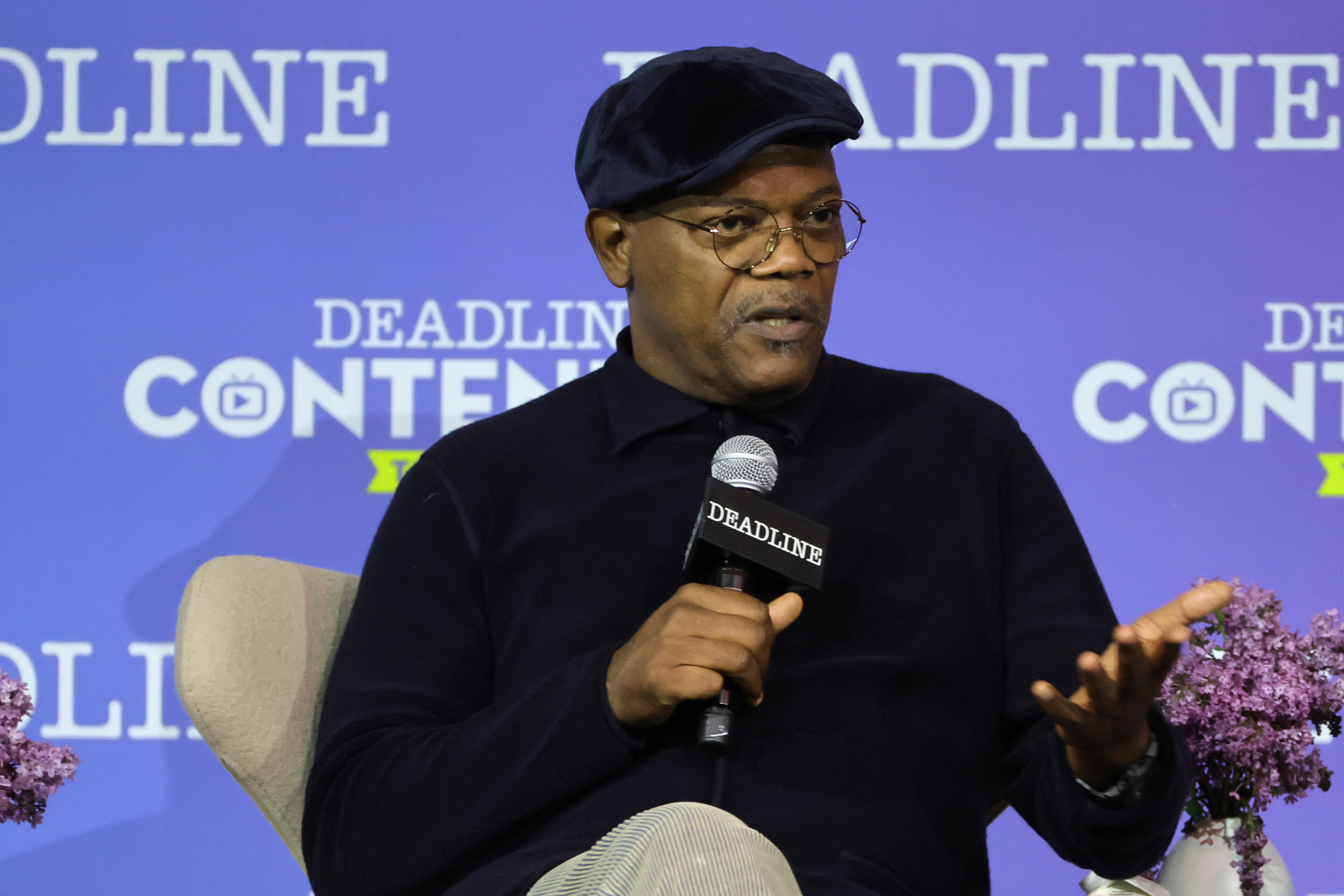 There are several actors who are known for their method acting. These performances are often praised by critics and the Academy, but people who are on set have told interesting stories about this type of acting that question whether it's worth it. 
There are plenty of notorious stories of actors going full-method including Daniel Day-Lewis who, according to Screen Rant, forced the crew to feed him and carry him around in a wheelchair for his role in My Left Foot. There is even a documentary called Jim & Andy: The Great Beyond, which discussed Jim Carrey's performance as Andy Kaufman, where he stayed in character off-screen. 
Both of these performances received a lot of praise, but the remarks from crew members make it seem like the actors went too far. Method acting does receive a lot of criticism from other actors and filmmakers. Even Tropic Thunder made fun of how far some actors go to give great performances. 
Samuel L. Jackson believes acting in movies and television should be a 'safe space'
While speaking with Collider about his new television series on Apple TV+, The Last Days of Ptolemy Grey, Jackson discussed the lengths he thinks people should go for a role. While he didn't directly address method acting, he does say that he doesn't believe actors should dive too emotionally deep into a performance as it can be harmful.
Jackson said that he will often make people laugh to snap somebody out of a character so that they're having a good time. 
"Sometimes it takes other people longer to get there, and maybe I am imposing my will on them by making them laugh at the end of a scene like that, or not investing in their emotional output, but that's just who I am," Jackson explained. "I want them to have a good time. Sometimes, when you're working with people who invest like that, it doesn't feel like they're having a good time, to me. It's a job of playing make-believe. You do it effectively and you do it in a way that's not harmful to you because it's a safe space. You're supposed to be able to safely come into this space, work and give emotionally, and not be harmed by it."
Samuel L. Jackson knows how to tap into previous characters he has played
In the same interview with Collider, Jackson was asked about playing Nick Fury in the Marvel Cinematic Universe and how he jumps back into the role each time. Jackson explained that there is always a part of him that is able to jump into past movie characters. However, it's also important for him to be able to move on to new stories and new roles to create the best acting performance.
"They all stick with you forever, in a specific kind of way," Jackson said. "That's always a way to tap back into them or to think about them and care about them and love them. But you have to move on to the next story. Storytellers tell stories, and unless it's part of the same thing, if it's not Nick Fury, if it's not Mace Windu in Star Wars, carrying on that particular story, then you move on to the next thing or the next story. If that character's not part of it, then you have to create a whole new character or a whole new way of thinking about the thing you're approaching."
The Last Days of Ptolemy Grey is currently streaming on Apple TV+.