Samuel L. Jackson Fought with Quentin Tarantino Over His Character's Wig in 'Pulp Fiction'
Samuel L. Jackson discusses an argument he had with Quentin Tarantino over his wig in 'Pulp Fiction'.
Believe it or not, hairstyle is very important to Samuel L. Jackson for his movie roles. Often he sticks with his bald look, but there are many times when Jackson has rocked an iconic afro or beard. This was no different for Jackson's character, Jules Winnfield, in Quentin Tarantino's Pulp Fiction. However, Jackson and Tarantino initially had a disagreement over the wig choice for Jules. 
'Pulp Fiction' was a breakout role for Samuel L. Jackson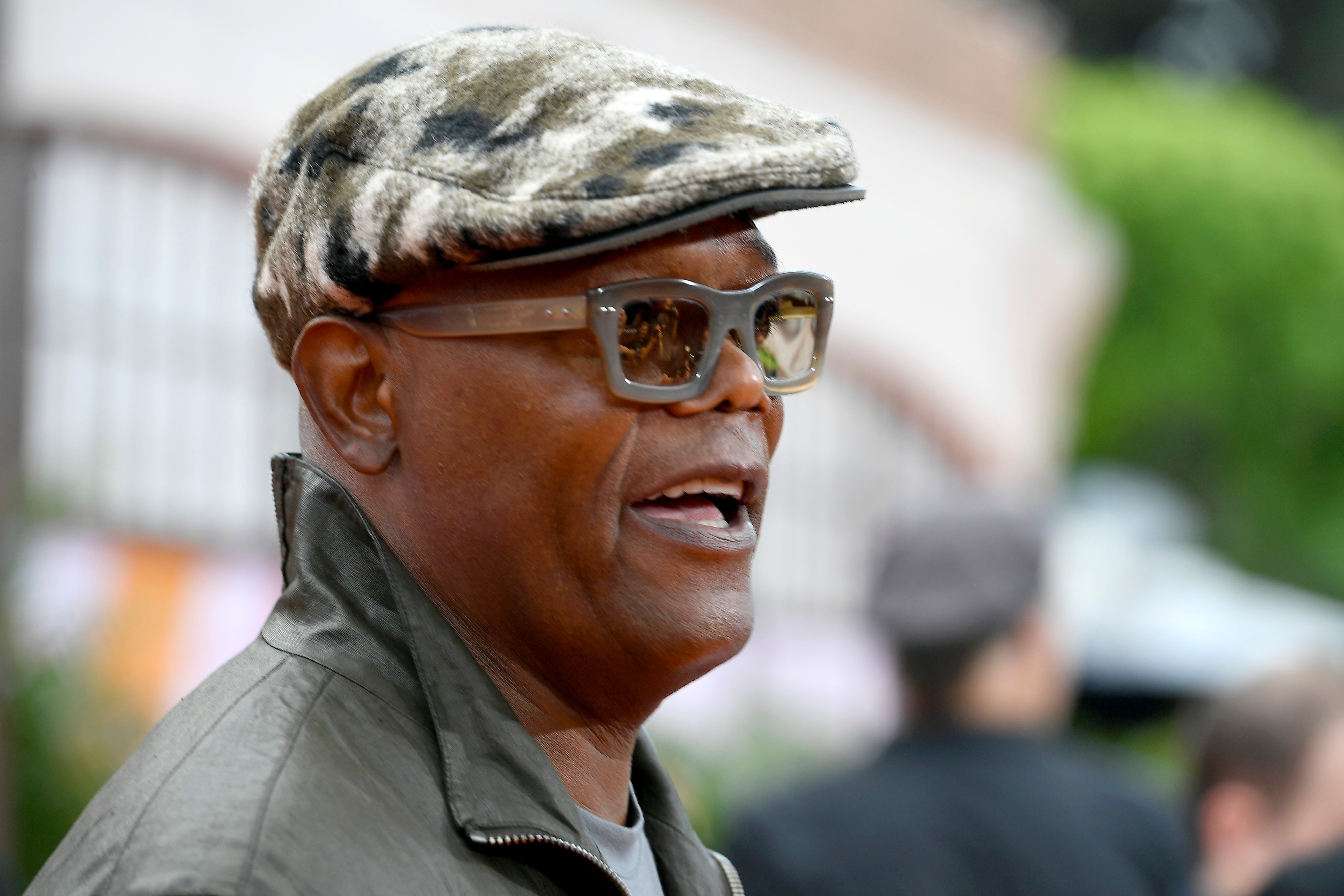 Samuel L. Jackson made his film debut in 1981 in a movie called Ragtime. While he did appear in some classic movies like Do the Right Thing (1989) and Goodfellas (1990), Jackson didn't break out as an actor until his role in Pulp Fiction. 
His character, Jules, is a hitman who is fulfilling a hit with his partner, Vincent Vega (John Travolta), in the opening scene. Not only is Jackson fantastic in the role, but his dialogue is endlessly quotable and hilarious. His appearance is equally as iconic and is featured on plenty of T-shirts and posters. However, Jackson had to fight with Tarantino over his look and Jackson luckily made the correct choice. 
Samuel L. Jackson recalls arguing with Quentin Tarantino over his wig in 'Pulp Fiction'
In an interview with Gentleman's Journal, Jackson said that early in his career, he wanted to stand out as much as possible. This included his hair and his appearance in each movie. For Pulp Fiction, Jackson had to convince Tarantino to go with the wig that someone had suggested for Jules. 
"It was my deliberate choice to be as different as I possibly could in as many films as I could," Jackson said. "So I made my face and my hair and my beard my canvas. It was my idea for the wig in Pulp Fiction. Quentin [Tarantino] had actually sent a girl to South Central to buy an afro wig 'cause he was referencing Blaxploitation. But she came back with this jheri curl wig. Quentin was losing it. And I said, 'Hold on, let's try it…'"
In a 1993 interview shared by the Gentleman's Journal, Jackson explained that he wanted to stand out amongst other black actors, which at the time included Denzel Washington and Wesley Snipes.
"Casting black actors is still strange for Hollywood," Jackson stated. "Denzel gets the offer first. Then Danny Glover, Forest Whitaker, and Wesley Snipes. Right now, I'm the next one on the list."
Today, movies with Samuel L. Jackson are as common as taxes
Jackson is a household name who has appeared in over 140 movies. He is currently the highest-grossing actor of all time and has joined many of the most popular franchises including Star Wars and the Marvel Cinematic Universe. He has also worked with Tarantino several times after Pulp Fiction. According to Jackson, he no longer has to audition for roles as many are already written for him. 
"I haven't been to an audition in a pretty long time," Jackson told Gentleman's Journal. "Now, people write stuff, they send it, and I read it."
Jackson is currently starring in The Last Days of Ptolemy Grey on Apple TV+.