Samuel L. Jackson Almost Lost His Role in 'Pulp Fiction' Despite Quentin Tarantino Writing It Specifically for Him
While Samuel L. Jackson was already on the verge of stardom in 1994, he may not have reached his current celebrity status without Pulp Fiction. Jules Winnfield is among the most iconic film characters of all time, and Jackson's passionate blazoning is a major reason. However, Quentin Tarantino wrote the role for Laurence Fishburne.
Finding Jules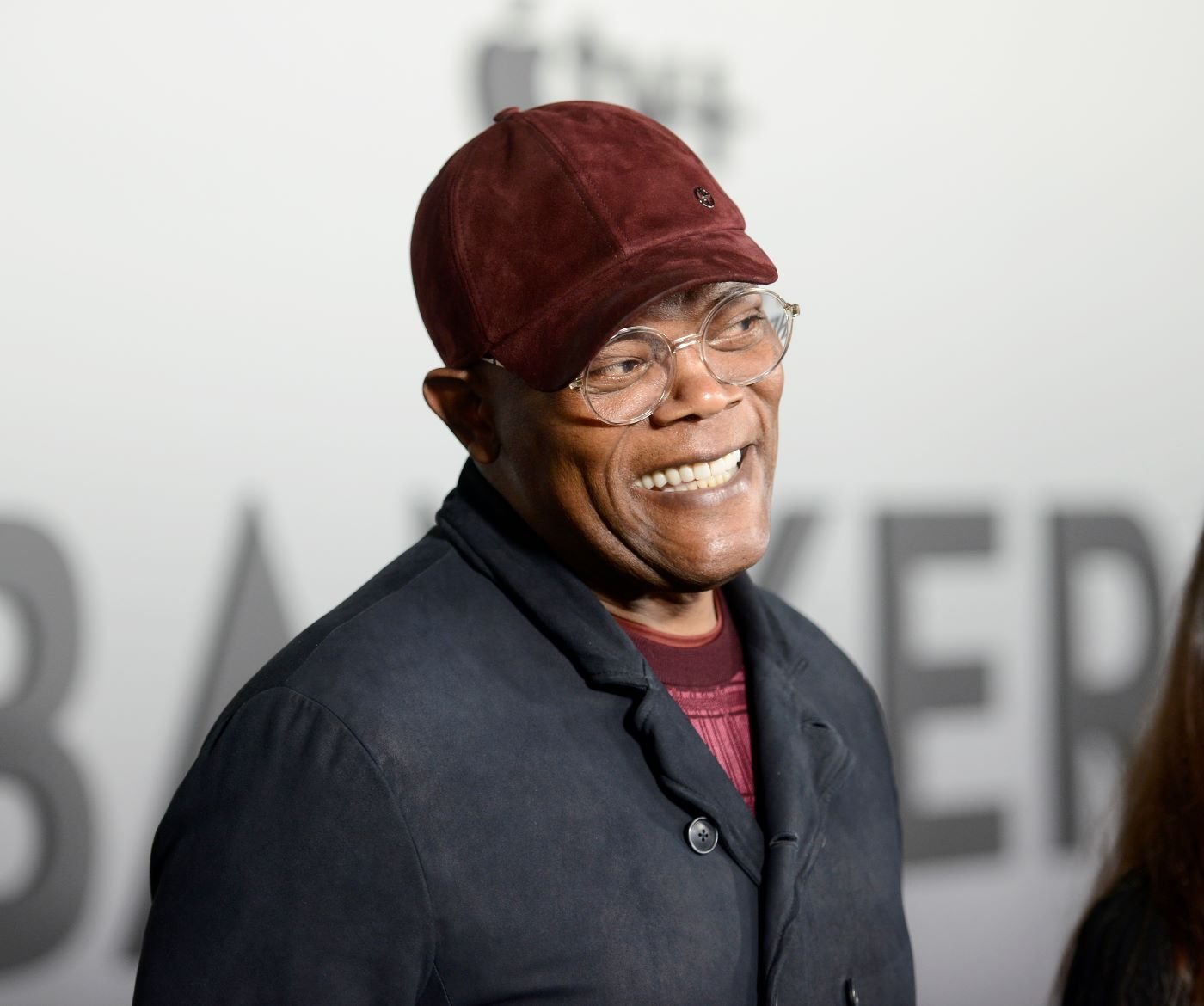 One might assume that Jules was written specifically for Jackson. The long-winded rants about everything from God to fast food burgers required gravitas to keep the audience hooked that only Jackson can portray. However, Tarantino's first choice was Laurence Fishburne. He may have done a wonderful job in part, but Jackson's entire persona stems from his work in Tarantino's masterpiece.
After Fishburne turned it down during a 2020 interview with The Independent, he explained why. According to Fishburne, he took issue with the film's portrayal of heroin abuse, a problem that was glorified in ways that did not make him comfortable.
"[I] just had a problem with the way the heroin use was dealt with. I just felt it was a little cavalier, and it was a little loose." the actor said. "I felt it made heroin use attractive. For me, it's not just my character. It's 'What is the whole thing saying?'"
According to The Playlist, after Fishburne declined the role, he eventually lost a role in Die Hard With A Vengeance to Jackson because producers fell in love with him. With Fishburne gone, Tarantino set his sights on the surprising choice of Paul Calderon.
How did Samuel L. Jackson get the role?
Paul Calderon was supposed to read for the role before Jackson. However, after Tarantino was late for the audition and Calderon got frustrated and flustered, Jackson came in with an angry but cool charisma that was perfect for the role. According to Jackson, the delays caused him to add a little seasoning to an already angry rant. To add a little to the mess, he was confused for Fishburne despite no resemblance to the actor. According to Tarantino's frequent collaborator Richard Gladstein, this was all they needed to give Jackson the role.
"In comes Sam with a burger in his hand and a drink in the other hand and stinking like fast food," Gladstein told Vanity Fair. "Me and Quentin and Lawrence were sitting on the couch, and he walked in and just started sipping that shake and biting that burger and looking at all of us. I was scared shitless. I thought that this guy was going to shoot a gun right through my head. His eyes were popping out of his head. And he just stole the part."
Before long, Jackson had the part, and they formed it more around his talent. The signature Jheri curl was a throwaway wig, as Jules was initially meant to have a bigger afro. Jackson's life and career were never the same after that.
'Pulp Fiction' takes off
Jackson's performance is a major reason behind the film's success. His passion appears in every scene. Jackson committed to the role, wig and all, and added that same intensity that got him there in every scene. According to IMDb, when Jules flips over a table in anger, Jackson did so without a prompt, and co-star Frank Whaley's reaction was secure.
The film turned Jackson from a well-known character actor into one of the most prominent names in show business. However, that didn't make him immune to issues plaguing other black Americans like him. According to The Wrap, the actor was stopped by police for seemingly no reason on the set. While he eventually made it out, the anecdote shows just how far he has come since Pulp Fiction.
One of the most iconic actors in the world, Jackson remains as A-List as they come. However, had he not grabbed fast food on that day after the tardiness of Tarantino, Pulp Fiction, Tarantino, and Hollywood, in general, would never be the same.
RELATED: John Travolta's Iconic Film Role in 'Pulp Fiction' Earned Him a Mere $150,000 Paycheck