Samuel L. Jackson Nearly Died in a Freak Subway Accident Just as His Acting Career Was Taking Off, Awarded $540K for Pain and Suffering
Few actors are as iconic as Samuel L. Jackson. But the Pulp Fiction and Star Wars star — today most often seen weaving in and out of Disney's Marvel films — almost saw everything cut short before he even got started. He endured a terrifying incident he rarely discusses but acknowledges changed the course of his life and career.
Samuel L. Jackson suffered a horrifying accident just as his acting career was heating up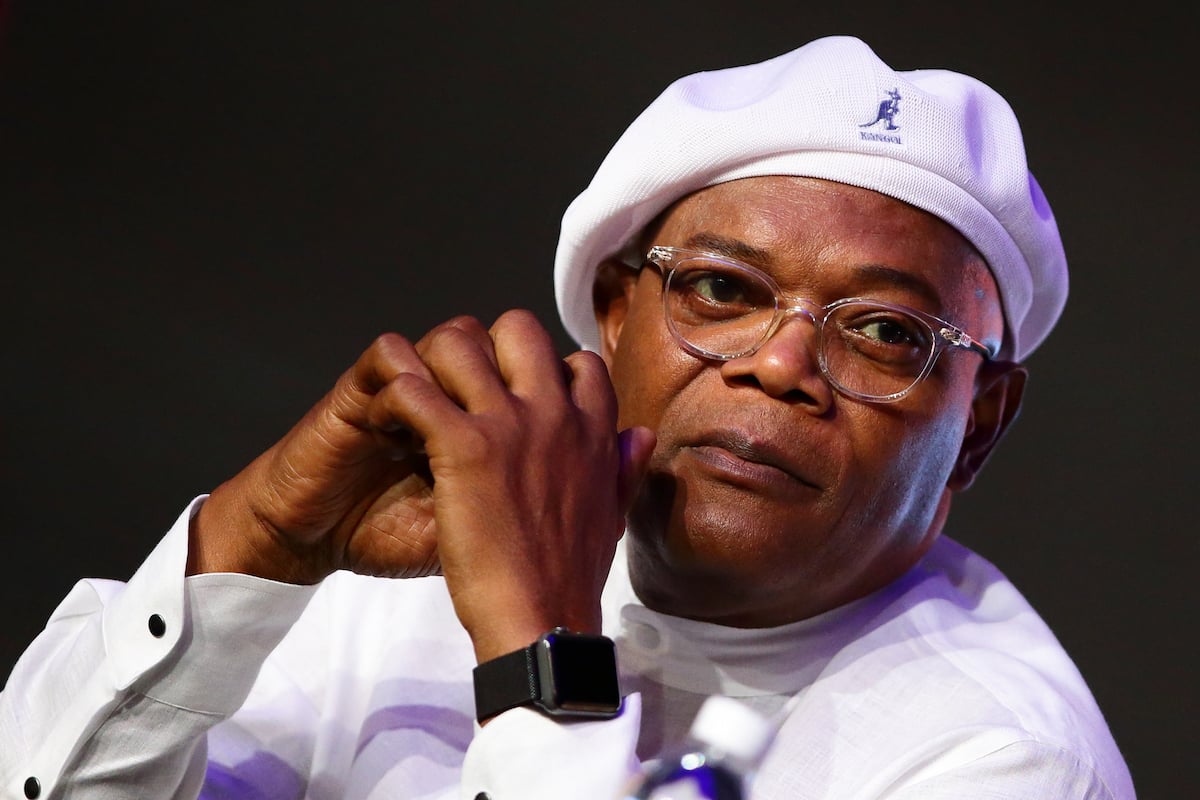 Samuel L. Jackson's breakout role was arguably his turn as a pirate DJ in the Spike Lee classic Do The Right Thing. But the film was a who's who of up-and-coming acting heavyweights, of which Jackson was but one, The New Yorker reports. Critics and audiences more directly recognized Giancarlo Esposito and John Turturro for their performances, while Jackson's biggest moment would come later — in Pulp Fiction.
That breakout role almost didn't happen, according to an interview with Vanity Fair. On December 14, 1988, Jackson's foot became caught in a New York subway train's door. He fell backward, his backpack saving his skull from the collision. As the train pulled away, it dragged the soon-to-be-iconic actor with it. If not for an alert man pulling the emergency cord, one of today's greatest actors might have died that day.
Jackson won a large court settlement but returned to acting before collecting
The accident did major damage to Jackson's knee. He sustained a torn ACL — one of the more painful, difficult knee injuries to recover from — and significant cartilage damage. He spent 10 months on crutches after surgery and endured months of agonizing physical therapy.
During this period, he grappled with drug addiction related to the pain. He continued collaborating with Spike Lee and taking on small acting jobs like commercial work. Eventually, a month-long stint in rehab helped him drop the drugs and focus on his health, and he emerged as a reliable heavy-hitter in acting. Finally, he received over a half-million dollars for his pain and suffering, but not after facing and eventually overcoming mental health and addiction issues with help from only friends and family.
His career took off despite the delayed settlement
The case involving the subway accident took years to resolve. It didn't go to trial until 1994, the same year as Jackson's star-making performance in Quentin Tarantino's Pulp Fiction. The New York Transit Authority contested the verdict for two more years, according to the Associated Press. A jury wouldn't affirm the final $540,000 award until 1996.
That amount likely would have been far higher had Jackson's career been in full swing at the time of the accident. According to the judgment, the award was primarily for his pain and suffering, to cover medical costs, and to compensate his legal counsel. The New York Transit Authority likely breathed a sigh of relief at that ruling, given Jackson's ascending stardom at the time of the trial.
He would go on to collaborate repeatedly with Tarantino on films such as 1997's Jackie Brown. Jackson was also a fixture in blockbuster action flicks like Die Hard With a Vengeance and thrillers like A Time to Kill. He even made time for small indie dramas such as Tree's Lounge. After a run as Jedi warrior Mace Windu in the revived Star Wars films, he is the connective tissue of Disney's other major project, the Marvel Cinematic Universe. All of these performances and others were mere inches from never coming to be.