Samuel L. Jackson Once Shut Down an Interview by Saying, 'There's More Than 1 Black Guy'
Samuel L. Jackson is a living legend with many iconic roles in his filmography. But even he is susceptible to an embarrassing case of mistaken identity during an interview. He could've been offended, given the racial implications. But the actor saw the comedy in the situation and played it off in the most charming way possible.
Samuel L. Jackson was confused for a different Black actor during an interview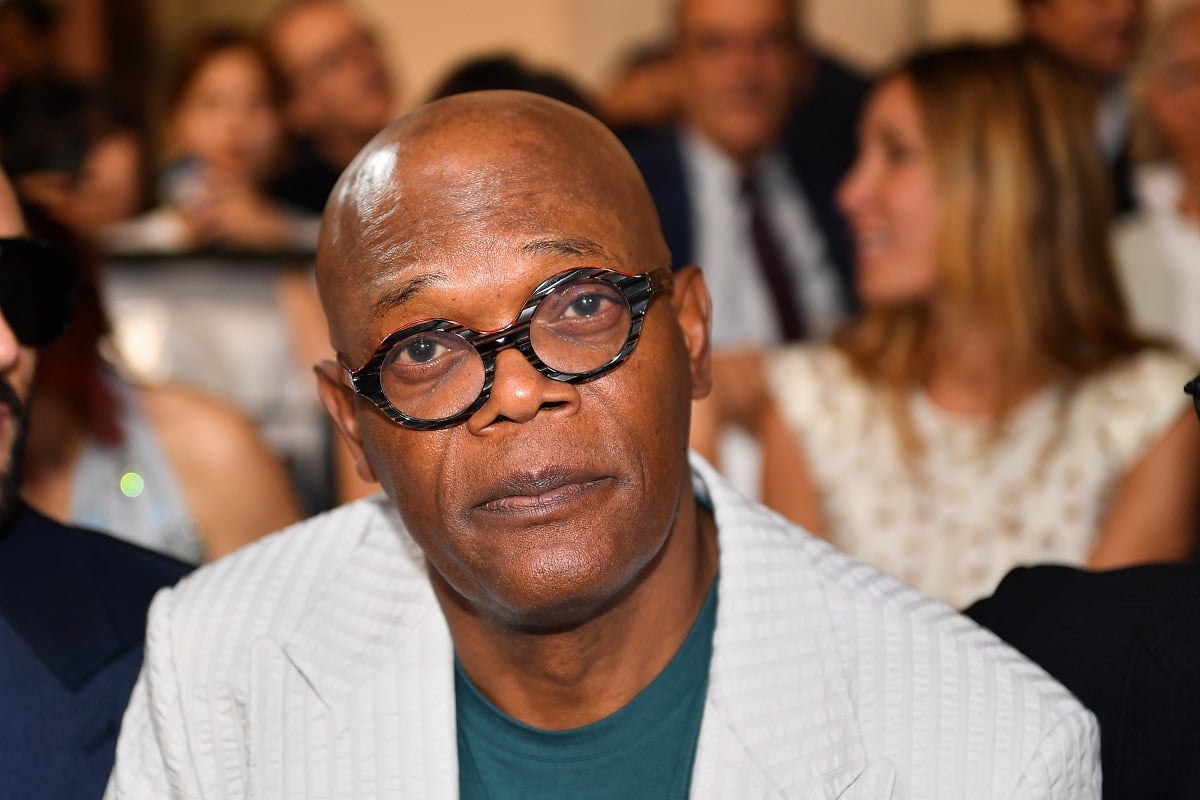 In 2014, Jackson appeared on an episode of KTLA Morning News with their entertainment reporter Sam Rubin. During their conversation (via Ms. Mojo,) Rubin asked Jackson about his then-recent Super Bowl commercial. Except he wasn't in a Super Bowl commercial that year — however, Laurence Fishburne was. Jackson leaned into the moment's awkwardness, pointing out Rubin's mistake without making him feel bad.
"Oh, hell no! Really?" he said in his trademark voice. "I'm the other guy, the other one. There's more than one Black guy doing a commercial. I'm the "what's in your wallet?" Black guy. He's the car Black guy. Morgan Freeman is the other credit card Black guy." 
Despite his laughter, Rubin was clearly embarrassed by his mistake, slapping himself in the face as Jackson clowned him for his ignorance.
He made good-natured jokes about the incident in the immediate aftermath
Jackson spent several interviews in the months following the KTLA interview finding new ways to poke fun at the fiasco.
First was the above video with Rotten Tomatoes, where presenter Grae Drake pretends to mistake Jackson for Fishburne, Cuba Gooding Jr., Urkel, and Sidney Poitier before realizing who she's talking to.
Jackson also spoke about the incident on The Graham Norton Show. Apparently, he and Fishburne have dealt with this for decades. "He and I have been standing together when people would come up to him and start talking about Pulp Fiction," he says.
A producer even thought Jackson was Fishburne in his audition for Jules Winnfield. Jackson still got the part and later took his chance to get revenge on the unnamed producer. "I had the privilege of firing that producer from another movie four years later. It was kinda good!"
Jackson is one of the easier stars to make this mistake around
Jackson could've made Rubin's employment untenable if he had reacted differently to the error. He's fortunate that, for all of Jackson's achievements, the actor has never taken himself that seriously.
From his funny t-shirts (including one he had made after the KTLA interview, reading "I'm not Laurence Fishburne) to his project choices, Jackson clearly just likes to have a good time. He even has a clause in his contracts that he gets to play golf during filming.
This kind of thing only comes with a lot of clout. It helps that Jackson is far past the point where a blunder like mistaken identity could affect his reputation or future roles. Nowadays, it's even more unlikely that someone wouldn't know who the Marvel actor is. But if they didn't, Jackson would probably just laugh it off.
RELATED: Samuel L. Jackson Once Felt That Actors Who Couldn't Watch Themselves in Films Should Find Another Job