Samuel L. Jackson Would Rather Star in Marvel Movies Than Win an Oscar. 'I'm Not Doing Statue-Chasing Movies'
Samuel L. Jackson doesn't care about winning an Oscar and would rather do movies that entertain the masses
Samuel L. Jackson has been in some of the most popular movies of all time, including Marvel movies and Star Wars. He has a tremendous filmography with over 100 movies, but the one thing he has never won is an Oscar for his acting. In a new interview, Jackson says that he would rather star in Marvel movies that entertain an audience than movies that win Oscars. 
Samuel L. Jackson won an honorary Oscar for his movie career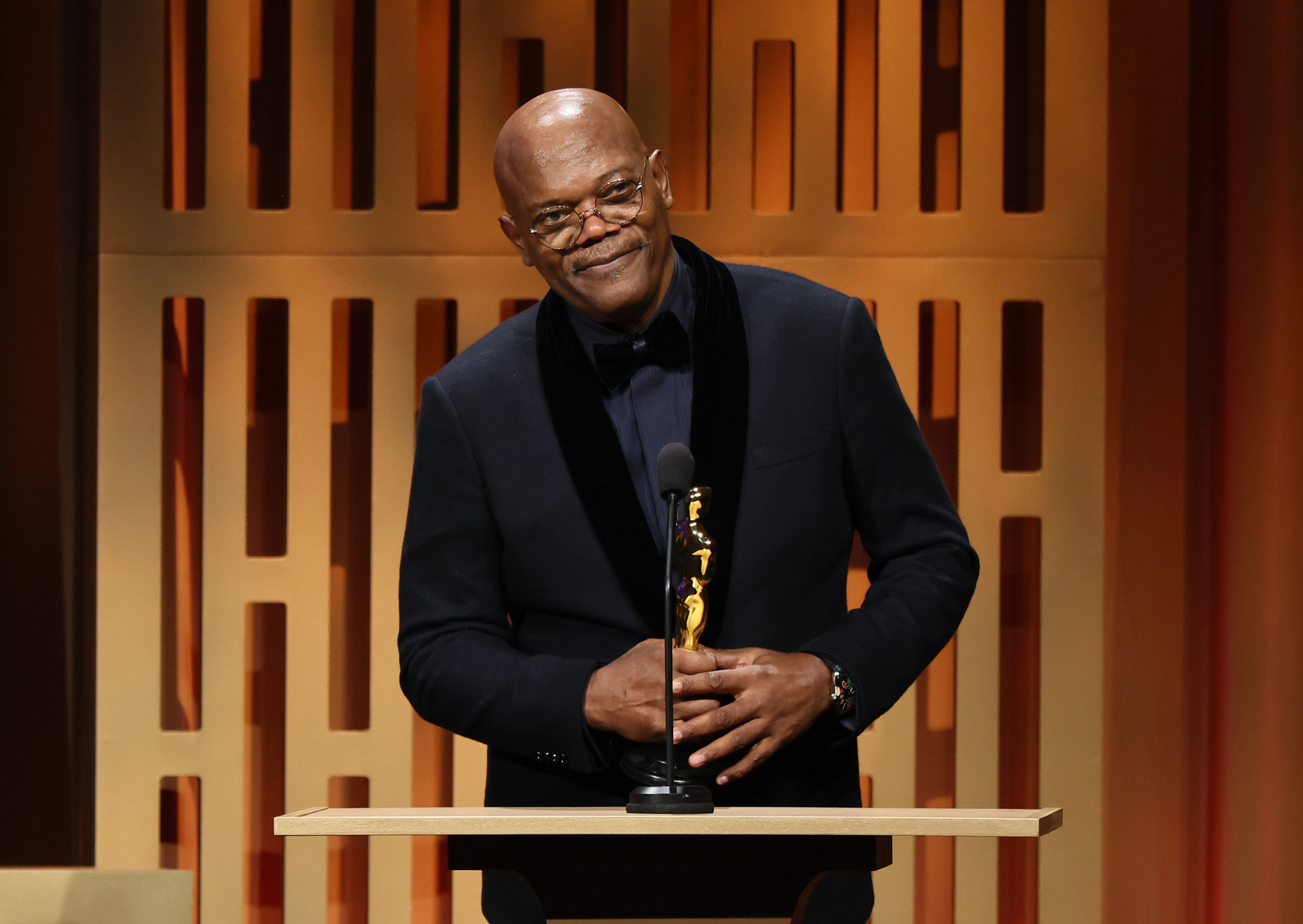 While Jackson has a large filmography, he has only been nominated once for an Academy Award. He was nominated for Best Supporting Actor for his role in Pulp Fiction. However, he lost to Martin Landau for Ed Wood. Jackson is a fantastic actor, but he has never been praised by the Academy until this year.
At the 2022 Governor's Awards, Jackson received an honorary Oscar that was presented to him by Denzel Washington. The awards took place before the Oscars ceremony and also honored actor Danny Glover, Elaine May, and Liv Ullmann. 
Jackson says he would prefer to be in Marvel movies than in Oscar movies
In an interview with the Los Angeles Times, Jackson was asked about receiving his Oscar and if it was an emotional moment. The actor said that while he could be annoyed thinking about what roles he could have gotten nominated for, he says he got over it and it is no longer a priority of his career. Jackson says that "happiness" is his priority and he would rather play "Nick Fury" or "Mace Windu."
"I was past it," Jackson says. "I was never going to let the Oscars be a measure of my success or failure as an actor. My yardstick of success is my happiness: Am I satisfied with what I'm doing? I'm not doing statue-chasing movies. You know [whispers]: 'If you do this movie, you'll win an Oscar.' No, thanks. I'd rather be Nick Fury. Or having fun being Mace Windu with a lightsaber in my hand."
Additionally, Jackson says that he would rather be in movies that entertain people and have quotes that "people see on T-shirts."
"I want to do the stuff that made me want to go to the movies when I was a kid," Jackson adds. "I want to do that movie that people just want to see so they can get out of themselves. That's the guy I chose to be and I'm fine with it. I'm satisfied because that's who I am. I'm the guy who does the lines that people see on T-shirts. There's actors who go their whole careers and no one can quote a line they've said in a movie. People go to watch my movies to see how crazy I'm going to be or see how many times I say motherf****. Whatever gets them in the seats."
Jackson is continuing his role in the Marvel universe
Jackson is keeping his goal to play Nick Fury as he is set to reprise the role in a few Marvel projects. His largest upcoming role will be in the upcoming Secret Invasion show for Disney+. He will also be in two Marvel movies: The Marvels and Ant-Man and the Wasp: Quantummania. 
The two movies and Secret Invasion are expected to premiere sometime in 2023.