Samuel L. Jackson's Reaction to Losing the Oscar for 'Pulp Fiction' Was Brutally Honest
Samuel L. Jackson hasn't won an Oscar the traditional way during his long career. It's a bit of a sore subject for the actor, and for good reason.
Actor Samuel L. Jackson has enjoyed a decades-spanning career. His iconic roles include Jules Winnfield from Pulp Fiction, Mace Windu from the Star Wars prequel trilogy, and Nick Fury from the Marvel Cinematic Universe. Jackson has earned many accolades, including an Academy Award nomination. And in 2022, he received an honorary Oscar.
However, the actor hasn't won an Academy Award the traditional way during his long career. It's a bit of a sore subject for Jackson, and for good reason.
Samuel L. Jackson on Black actors and the Oscars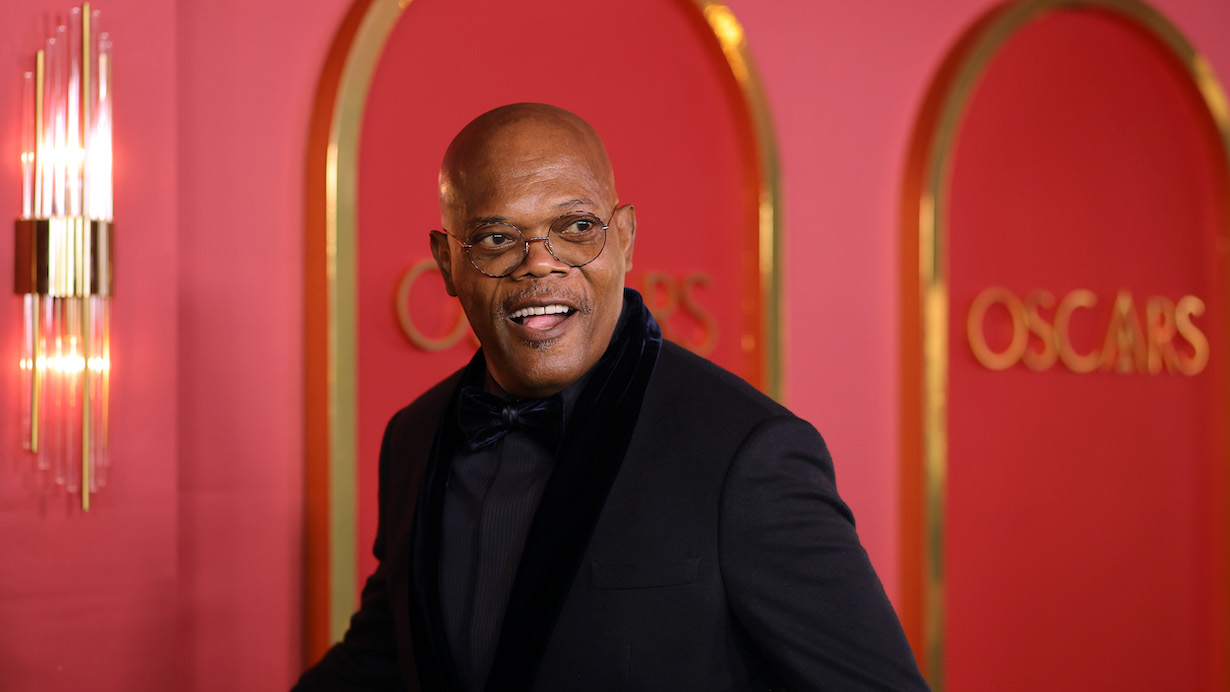 In a February 2022 interview with The Times, Samuel L. Jackson was straightforward about the Oscar he lost. He had been nominated for Best Actor in a Supporting Role for 1994's Pulp Fiction.
"I should have won that one," he said with a smile.
He also explained that he expected to get an Oscar nod for his portrayal in Spike Lee's 1991 film Jungle Fever but was passed over for two actors in Bugsy. "My wife and I went to see Bugsy. Damn! They got nominated, and I didn't?" he said.
"I guess Black folk usually win for doing despicable s**t on screen," the actor added. He pointed out that Denzel Washington won an Academy Award for playing a horrible cop in 2001's Training Day. But Jackson noted that Washington did a lot of "great stuff" in the uplifting role of Malcolm X but didn't win the Oscar for that role.
Samuel L. Jackson had an honest reaction to losing the Academy Award for his role in 'Pulp Fiction'
Jackson firmly believes he should have won the Oscar for Pulp Fiction. At the 1995 Academy Awards ceremony, when the Best Supporting Actor statuette went to Martin Landau for Ed Wood, Jackson had a brutally honest reaction. As the presenter announced Landau's name, Jackson could be seen saying, "Sh*t." (See for yourself at the 1:10-minute mark in the above video.)
The actor told The Times he believes all movies are valid and thinks he should've won an Oscar for one of his roles. Still, according to the Hollywood icon, Academy Awards "don't move the comma on your check." 
Jackson believes his main goal as an entertainer is "getting asses in the seats." And he said he's done a good job of that. There should be an Oscar category for the most popular movie, he explained, because that's what showbiz is really about.
The actor received an honorary Oscar in 2022
This year, Samuel L. Jackson received a lifetime achievement Oscar at the Governors Awards for his enduring film career. Longtime friend Denzel Washington presented the honor on Friday night before the official ceremony. 
At the presentation, Washington explained that he and Jackson go way back, all the way to the Goodman Theatre. The actors worked together before that, according to Washington, at the Negro Ensemble Company. 
They starred together in The Soldier's Play, later adapted for the big screen as A Soldier's Story. According to Washington, the film wasn't as good as the stage production because Jackson wasn't in it.
Jackson joined him on stage, hugging his fellow actor as he accepted the award. During his acceptance speech, Jackson reflected on his upbringing in Chattanooga, Tennessee. The actor explained that, as a kid, he never would've believed he'd be where he is now. Jackson thanked his wife, daughter, and everyone who showed up to see his movies.
The actor explained that he represented the film industry as best he could whenever he got the opportunity. He said he set out to entertain audiences as Hollywood had entertained him. Jackson added that he aimed to make people forget their lives for a few hours and to be awed, excited, and thrilled at the "big room where make-believe lives."
Jackson ended by thanking every person who ever bought a ticket to any of his films. He said he was honored to entertain them.