Samuel L. Jackson Says Being Forced Into Rehab Helped Him Land His Breakout Role in 'Jungle Fever'
Sometimes an actor will get a role they can truly breathe life into — a character they can personally relate to on a deep level. This is what Samuel L. Jackson felt when he landed his breakout role in Spike Lee's romantic drama Jungle Fever.
Jackson played the role of Gator, a man addicted to drugs. It came on the tail end of Jackson being forced into rehab, a fact which he feels helped him land the role. It was the start of a wonderful career. After getting clean and sober, the now-72-year-old went on to star in many outstanding roles like Pulp Fiction, Django Unchained, and Captain Marvel.
Samuel L. Jackson's battle with substance abuse
Jackson makes no secret of the fact that his issues with substance abuse began early in life. A professor introduced him to acid at around the age of 15. This led to using marijuana, and eventually, escalating to heroin, cocaine, and crack.
He met his wife, LaTanya Richardson, in college, reports Vanity Fair. They got married 10 years later in 1980. The two have one daughter, Zoe. It was his wife and 8-year-old daughter who entered their home one morning to find Jackson lying on the floor, passed out, with drug paraphernalia all around him. The pair pushed him to enter rehab and get his life on track.
Richardson admits she knew her husband had a problem. But she says she did not understand the true extent of his problem until that fateful morning. When Jackson came to, she told him she would leave him if he didn't get clean.
Jackson spent 28 days in rehab. He hated every minute of it but began to see the truth of his addiction, understanding that he was an alcoholic rather than just someone who drank his entire life. He knew he needed to change himself.
The young actor also had to face his concerns about what life would be like once he was sober and off drugs. Would he be fun or be able to perform in movie roles without substances in his body? Ultimately, he explained to Vanity Fair, "I figured that if I tried this other way for, you know, 28 years, and it hadn't worked, why not give this a try and see what happens?"
Jungle Fever gave him the opportunity to find out — just two weeks after leaving rehab.
Jackson didn't have to pretend to understand Gator in 'Jungle Fever'
Jackson had completed many small, supporting roles while using drugs. However, none of them truly showed what he was capable of.
Jackson wanted to play the supporting role of Gator Purify, a crack addict whose addiction tore his family apart. The freshly sober actor had to convince Spike Lee to cast him. Jackson told the director, "I've done all the research, so I know I'm gonna be good."
Jackson certainly looked the part, to the extent that on the first day of shooting, the security guards tried to chase him away from the food table, thinking he was just a local crackhead. From there, the magic Jackson could bring to his roles was undeniable.
Jackson received Best Supporting Actor at the 1991 Cannes Film Festival for his portrayal of Gator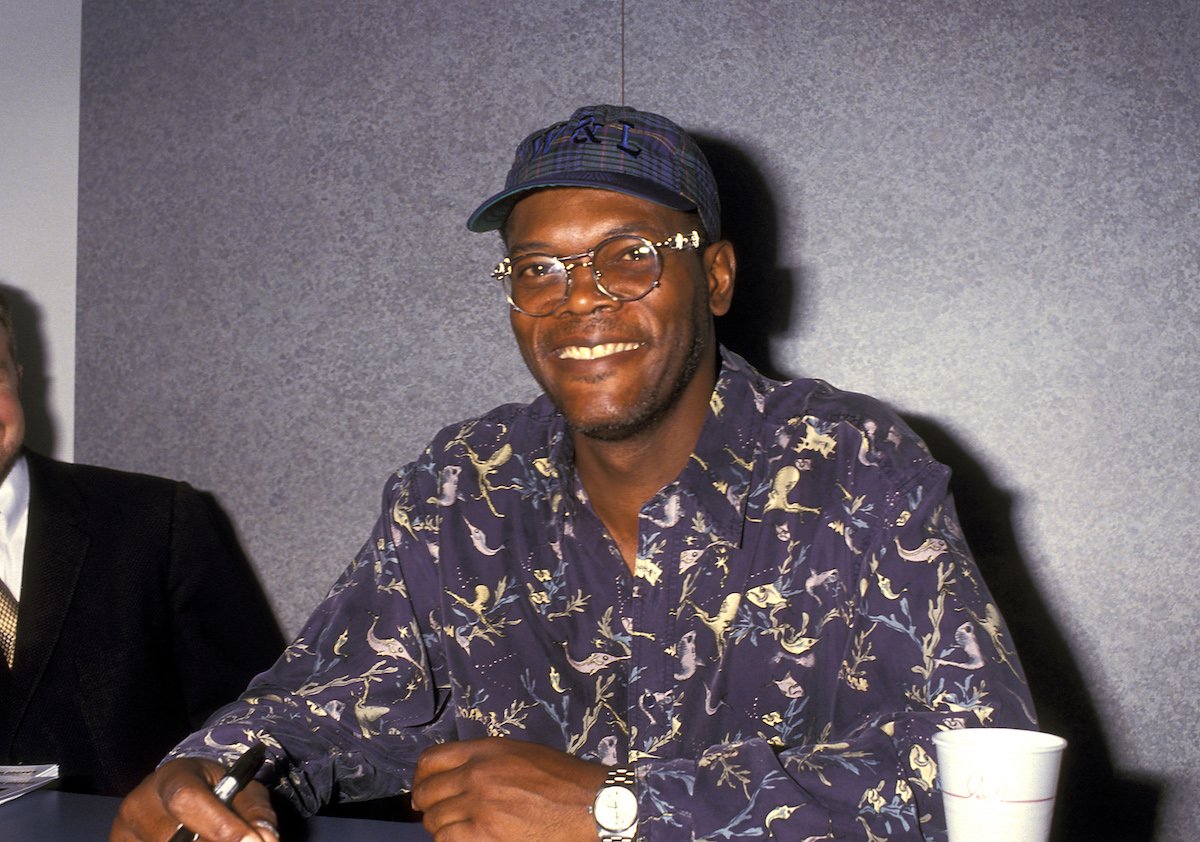 Since Jackson had firsthand knowledge of what it was like to use cocaine and ultimately alienate everyone who encountered him, he put that experience into Gator. He admits his family was afraid to speak to him, and he had drained most of his friendships before he entered rehab.
Jackson succeeded in bringing the familial turmoil to life and makiong Gator personable. After all, Gator was someone who you might have wanted to know before addiction; someone you could sympathize with while disliking what he'd become. In short, Gator was the "best work he had ever done."
Jackson describes his life 'like the petals were closed and, all of a sudden, the sun hit the flower and opened it up." In Jungle Fever, Wesley Snipes may have played the lead role, but Jackson truly shined. As recognition for his performance, he received the Best Supporting Actor award at Cannes in 1991.
The now-72-year-old's success has continued with many other roles he's breathed life into. Pulp Fiction came just two years after Jungle Fever. The two films solidified Jackson's reputation as a great actor.