Samuel L. Jackson's Wife of 40 Years, LaTanya Richardson, Saw Him Through the Worst Moment of His Life: 'I Threatened to Leave Him'
Samuel L. Jackson's wife LaTanya Richardson threatened to leave him amid his struggle with drug addiction.
Samuel L. Jackson is a man that most people know from the many movies he has starred in. He is one of the highest-grossing actors ever and one of the most popular actors of his time. However, there was another side of this actor and producer that many never knew about. That's because Samuel L. Jackson battled addiction and gives credit to his wife of 40 years, actress LaTanya Richardson, for the life that he has now. After threatening to leave him for the hell they were living in, she saw him through the worst moments of his life.
Samuel L. Jackson and wife LaTanya Richardson have been married since 1980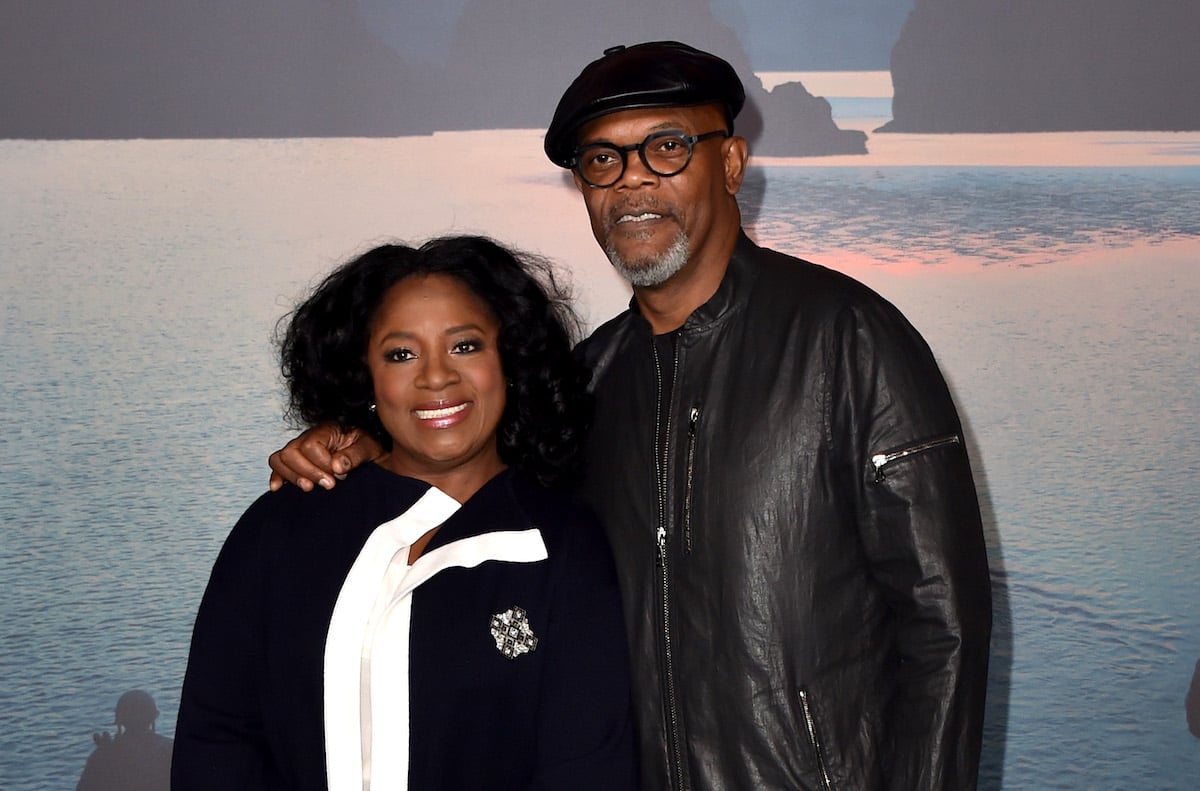 Samuel L. Jackson and his wife have made it through the long haul, despite trying to be a married couple in Hollywood. It is a feat that many actors have not achieved and, if not for their ultimate devotion to one another, these two may have also lost their battle for happiness together.
In the beginning, Richardson, who graduated from Spelman College, met Jackson while he was attending Morehouse College. The year was 1970. It would take them 10 years to actually tie the knot, which happened on Aug. 18, 1980. Their only daughter, Zoe Jackson, was born in 1982.
In 2020, Richardson told Essence the secret to keeping their marriage good. What it boils down to is keeping "the Lord" in their home, having a mantra that both partners can stand by, and "never letting the sun go down on your wrath." Samuel L. Jackson's wife went on to say that couples need to have a little amnesia and do what they can to keep themselves lifted.  
What did Jackson's rock bottom look like?
Jackson spent a lot of his adulthood using drugs in one form or another. He went through using heroin, cocaine, and ultimately crack.
It wasn't a secret. Everyone knew that he was on something, even Richardson. However, no one really knew the full extent of what was going on behind the scenes and in Jackson's mind. All Richardson understood was that their home was a "Villa in Hell" because Jackson was away a lot with work and when home, he was very snappy and irritable.
According to Vanity Fair, Jackson maintained a good reputation because he showed up on time, knew his lines, and hit his marks. No one thought to look any deeper, and Jackson's crack addiction raged on.
His rock bottom came in 1990 after Ruben Santiago-Hudson's bachelor party. It was a day of partying with tequila followed by the thought that he needed "some coke, so I can even my shit out."
After making his coke purchase, he went home to cook it and passed out before smoking it. It was the moment that would prove exactly how much of a problem Jackson was dealing with.
Samuel L. Jackson's wife and daughter, who was at the time 8 years old, walked in the morning after to an unconscious Jackson, still clutching his cocaine. That's when Richardson got on the phone and began the process of getting Jackson into rehab.
Within 24 hours, he was in and had Richardson's words to keep him there. "I threatened to leave him if he didn't see the rehab through," she explained. She continued by expressing that she knew she wouldn't be able to leave the boy she admired so much, "But, I resented him too. I hated it when he slurred his words. A wife hates to see her husband be weak."
Jackson has learned that life after addiction is much sweeter
Jackson has spent basically his entire adult life acting in one form or another. However, it wasn't until two weeks after he left rehab that he became a household name. His breakout role was Gator in Spike Lee's Jungle Fever. After which, he also landed the role of Jules Winnfield in Pulp Fiction.
On a personal level, he went from simply being around his home sometimes, to actually being with his family in that home. And, Jackson, now 72, embraces his sobriety completely, attributing it to reaching the A-list actor status that he did.
How to get help: In the U.S., contact the Substance Abuse and Mental Health Services Administration helpline at 1-800-662-4357.