Sanaa Lathan Explains Why She Nearly Passed on 'Love & Basketball'
Sanaa Lathan is known for starring in movies such as The Best Man and Brown Sugar, but she's perhaps best recognized for her role in Love & Basketball. The film was considered one of the best romantic dramas of 2000 and launched the actor to a new level of success in her career. But it turns out she almost passed on the role.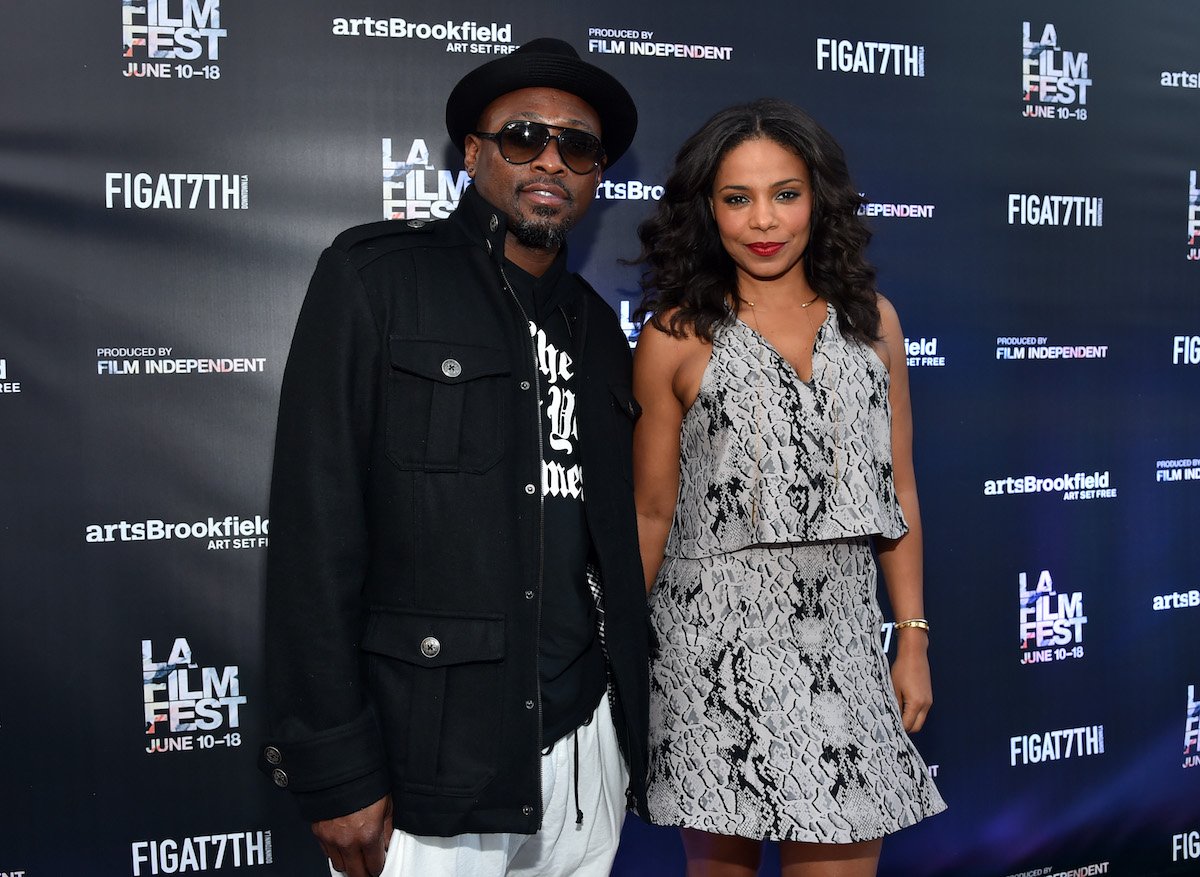 'Love & Basketball' was Sanaa Lathan's breakout role
Lathan began acting in the '90s and made her breakthrough with Love & Basketball. The film told the story of childhood friends Quincy McCall (Omar Epps) and Monica Wright (Lathan) as they worked toward their shared dream of becoming professional basketball players. The two ultimately fell in love but struggled to make their relationship work without comprising their careers.
Love & Basketball came out in April of 2000 to positive reviews, with much praise going to Epps and Lathan for their performances. It was also a success at the box office, collecting over $27 million from its $20 million budget (via Box Office Mojo).
RELATED: Did Sanaa Lathan Date Her 'Love & Basketball' Co-Star?
Surprisingly, Sanaa Lathan almost walked away from 'Love & Basketball'
In an interview on Jemele Hill's Unbothered podcast, Lathan reflected on Love & Basketball. She admitted she initially considered turning down the film because of her inexperience in the sport. She had to perform shots and drills as part of the auditioning process and felt insecure about her ability.
"For the basketball players, they had to do the scenes and then do a basketball audition. Same with me. I'd do the scenes, then we would walk across the street, and I'd dribble the ball, looking crazy, because I had never picked up a ball," Lathan explained.
"I mean, I had my brother come out and go to the local court, and I was just like, you can't learn basketball in a couple of weeks or a couple of months, you know," she continued. "These girls had been born, came out the womb with a basketball."
"And finally, [writer and director Gina Prince-Bythewood] kept, every time I thought it was time to get to that next level to get the job, she would throw in another basketball player, and that became very emotionally really hard," Lathan added. "And it went on for months and months."
"And everyone in my life said, 'You gotta drop out. She doesn't want you, you're not gonna get the job,'" she recalled. "She doesn't want you, you're not going to get the job."
But some advice from a crew member helped turn things around
Lathan started seriously considering dropping out of auditions, but she ultimately decided against it after discussing her feelings with a crew member.
"This woman Debbie said to me, 'You're working out, you're learning a new skill, you love acting, so just do it for the fun. Stop worrying about getting the job.' And as soon as I really got into that place, it was a huge lesson for me," Lathan shared.
"As soon as I let go and was like, I'm gonna have fun, and I'm gonna learn basketball, and if I get it, I get it, if I don't, I don't; that's when I got the job."
It's hard to think about Love & Basketball without Lathan, so we're glad she stayed! Find the movie on HBO Max now.
RELATED: Sanaa Lathan: What is the 'Love & Basketball' Actress Doing Now?