Sandra Bullock Recalls Nude Scene With Ryan Reynolds in 'The Proposal': Reynolds Accidentally Flashed Everyone During Filming
Sandra Bullock recalled a mishap during her nude scene with Ryan Reynolds in 'The Proposal.' The director pointed out that Reynolds was hanging out just a bit during filming.
Sandra Bullock is pulling back the curtain on a nude scene she shared with Ryan Reynolds on screen and the behind-the-scenes details are hilarious. Despite Bullock and Reynolds having some strategic coverage while filming, it seems her co-star's privates weren't so out of view.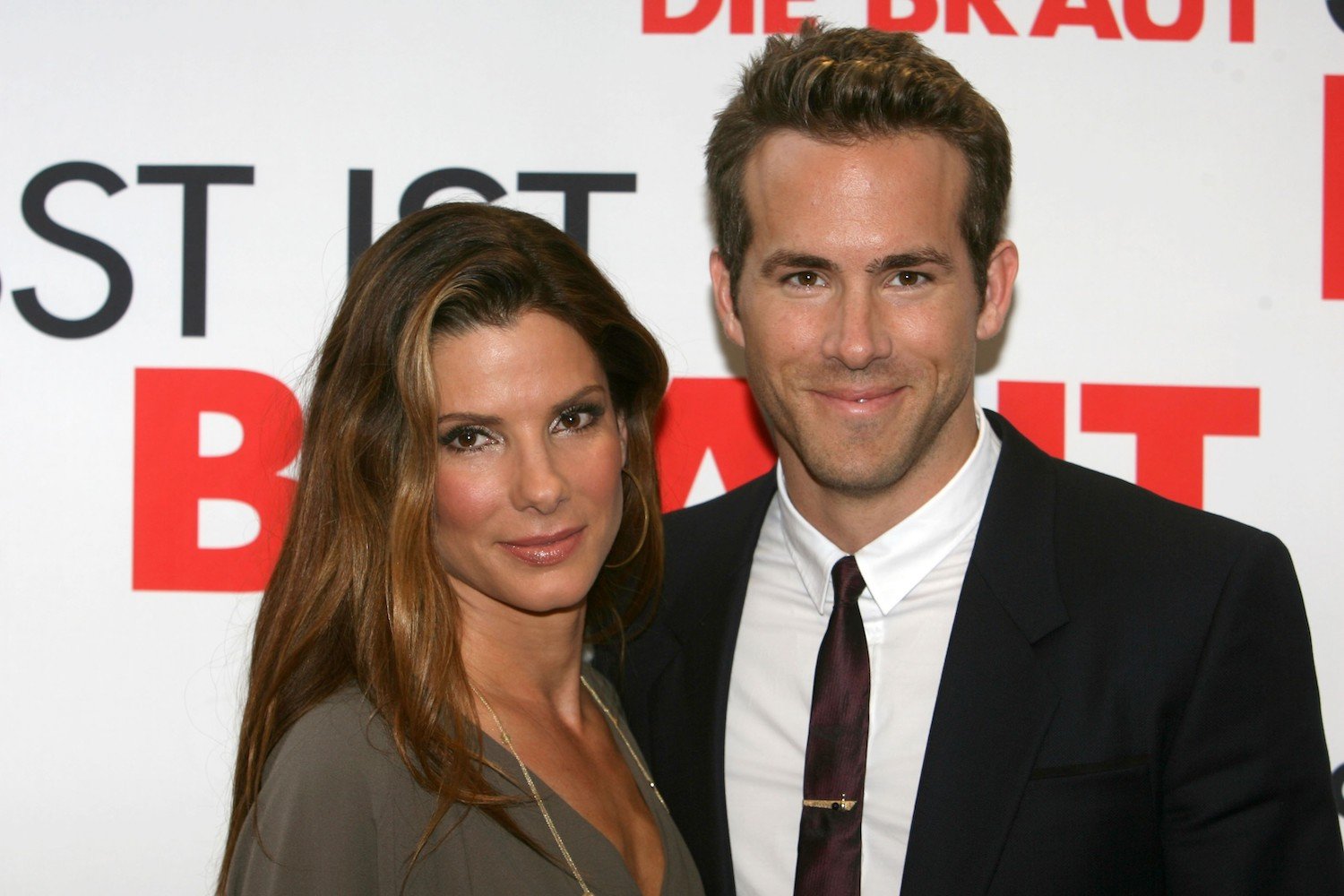 Sandra Bullock and Ryan Reynolds starred in 'The Proposal'
Bullock and Reynolds co-starred in the 2009 rom-com The Proposal and one scene has their characters stumbling into each other totally naked.
Bullock's character attempts to find a towel after showering, which takes her outside of the bathroom naked. Reynolds' character listens to music on the balcony while stripping down to get ready to shower so he's unaware of what she's doing inside.
He enters the room as she stumbles and falls into him and they both fall to the ground, naked.
Sandra Bullock shared the hilarious details of her naked scene with Ryan Reynolds
During a November interview on the About Last Night podcast with Adam Ray, Bullock shared some behind-the-scenes details that were very revealing.
When asked about The Proposal, Bullock said, "Ryan and I have known each other since we were prepubescent — we go way, way, way, way back." She then gave some insider scoop about filming the nude scene on a closed set with the director and a small number of crew members.
"We had to do the naked scene that day and Anne Fletcher — our director, who's just incredible, just so great — so we had a closed set, which means no one's allowed to be on there, just hair and makeup coming in, fluff, and hide," the actor recalled. "Ryan and I have these flesh-colored things stuck to our privates, my hair is strategically over the nipples, and Ryan's little — not little, at all! — It's just whatever's there and I don't know because I didn't see it, didn't look!"
Bullock continued, "We collide together and we're on the floor … and we're lying there and they have to say cut but we couldn't really move."
She added, "So he was on his back with his knees up, and I was sort of on the floor just sort of resting on his knees, just waiting, and you don't wanna look and we couldn't really move. Then I hear Anne Fletcher from the darkness go, 'Ryan, we can see your ball sack!'"
Bullock said Reynolds is 'unflappable'
Bullock recalled that she didn't "wanna look down" at her co-star but the director saying Reynolds was exposed got a lot of attention. "Everyone in the darkness spun around to see if they could find a monitor," the actor said. "I was like, 'Anne, there's a way to present that information.'"
She explained, "But in friendship, you just didn't care. It wasn't my business to look. It's just there and then Anne just bringing everyone's focus to that area. And Ryan was just so cool. Unflappable. He is absolutely unflappable."
Bullock said she was up for playing heavy on the comedy and noted how filming the scene felt very safe. "I was like, 'I will do this naked scene only if I can be humiliated and funny.' You will not see me trying to attempt being sexy naked — in real life or onscreen," she said. "There's just no point in it! It was for that reason, with a friend that you trusted comedically and safety-wise, I knew I was in the presence of safety."
She added, "But you literally, physically have to plan out how you will keep the other person's space safe. And that's hard to come by with people that you have that sense of camaraderie and safety."