Sandra Bullock's Southern Home Base is a Dream
It is well-known that celebrities generally live near Los Angeles or New York City. These are entertainment industry hot spots that allow musicians and actors to be near their workplaces, important events, and networking opportunities. However, Sandra Bullock seems to be different than her peers. The actress has a home quite far away from both …
It is well-known that celebrities generally live near Los Angeles or New York City. These are entertainment industry hot spots that allow musicians and actors to be near their workplaces, important events, and networking opportunities. However, Sandra Bullock seems to be different than her peers. The actress has a home quite far away from both Los Angeles and New York City.
Sandra Bullock's home is in New Orleans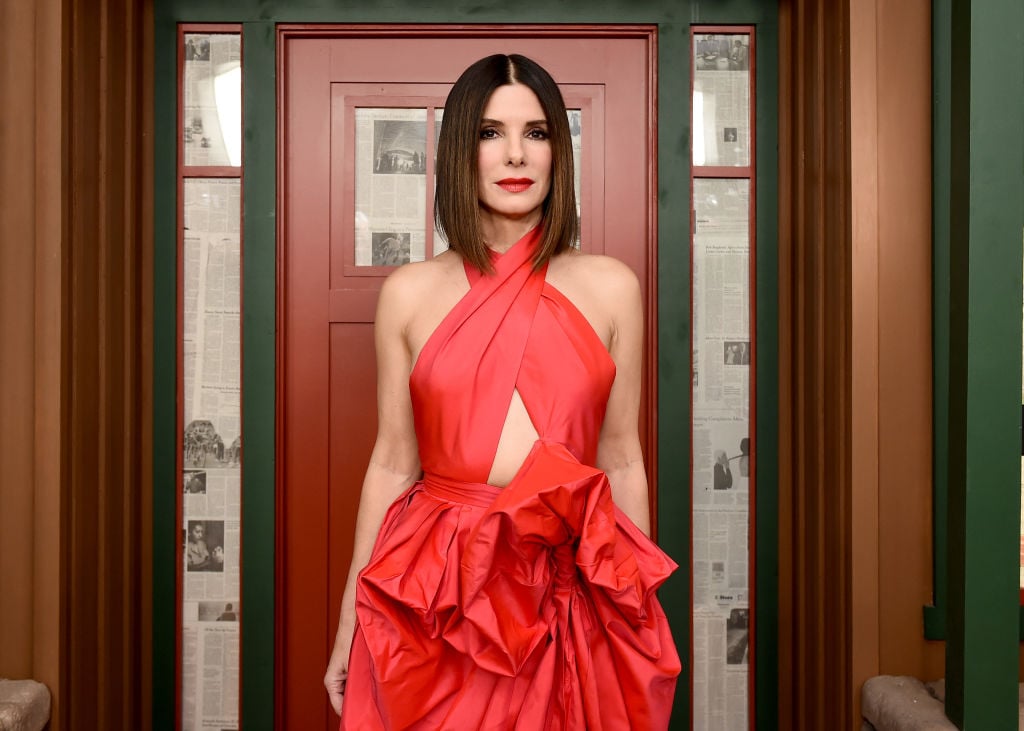 Bullock is a movie star worth around $200 million. As such, she can afford to invest in serious real estate. Bullock is known to have homes in a number of places like New York, California, and Georgia.
However, her primary residence is in New Orleans, Louisiana. In 2009, Bullock bought a home in the Big Easy's Garden District with her then-husband Jesse James. The home has 5 bedrooms and 4.5 bathrooms. It cost $2,250,000.
Although Bullock and James are no longer together, she still resides in this home with her two children and current boyfriend, Bryan Randall.
Why Sandra Bullock chose to live in New Orleans
It's not clear when Bullock fell in love with New Orleans, but she did spend a lot of time there while filming the 2007 movie Premonition.
A source told E! News that Bullock chose to eventually make New Orleans her primary city because it allows her to get away from the hectic life of Los Angeles and New York City.
"Sandy leads a normal life and really separates herself from the Hollywood hype when she is not promoting a movie or shooting a film," the insider said. "One of her favorite things to do is stay home with her kids and Bryan."
Bullock seems to be really moved by New Orleans that she has been a supporter of a private school there. She helped Warren Easton Charter High School after it got devastated by Hurricane Katrina in 2005. She has also helped fund the school's music and athletic programs as well as provided scholarships for graduating seniors. She even gave a graduation speech there in 2014.
Bullock adopted her two children from Louisiana
Bullock also has ties to Louisiana in another way: Her two children were both adopted from there. She adopted her son, Louis, in 2010. Then, she adopted her daughter, Laila, in 2015. 
Bullock even shared that when Hurricane Katrina hit in 2005, she had a weird feeling that she had a child there even though this was still a period of time when she was considering whether parenthood was really for her or not.
"I did think, 'Maybe not.' Then [Hurricane] Katrina happened," Bullock said. "I'm going to cry… Katrina happened in New Orleans and something told me, 'My child is there.' It was weird."
In any case, living in New Orleans has been good for Bullock, and it seems that it has been good for her children as well. An insider reportedly told Closer Weekly that Louis and Laila benefit a lot from not being near the entertainment industry. 
"They don't really know that their mother is a huge movie star, they just know her as mommy," the source shared. "Louis and Laila are two of the most polite and well-behaved children I know. There's not an ounce of brattiness, what you might expect from Hollywood kids, and that's because Sandra is nothing but a mom to them."
Of course, since Bullock is a successful actress, some people might wonder whether her children would eventually find their way to Hollywood anyway. Bullock has said that her daughter does have "an amazing voice" and wanted to be an actress to get goodie bags from award shows. However, it does not seem like either Louis and Laila have serious ambitions to go into the entertainment at this time.