Sandra Lee Once Said Her 'Underprivileged' Childhood Was 'a Gift': 'It Made Me Who I Am Today'
Celebrity chef and lifestyle personality Sandra Lee comes from humble beginnings which, in part, played a role in her career as an author and Food Network personality. Learn more about some of Lee's childhood challenges.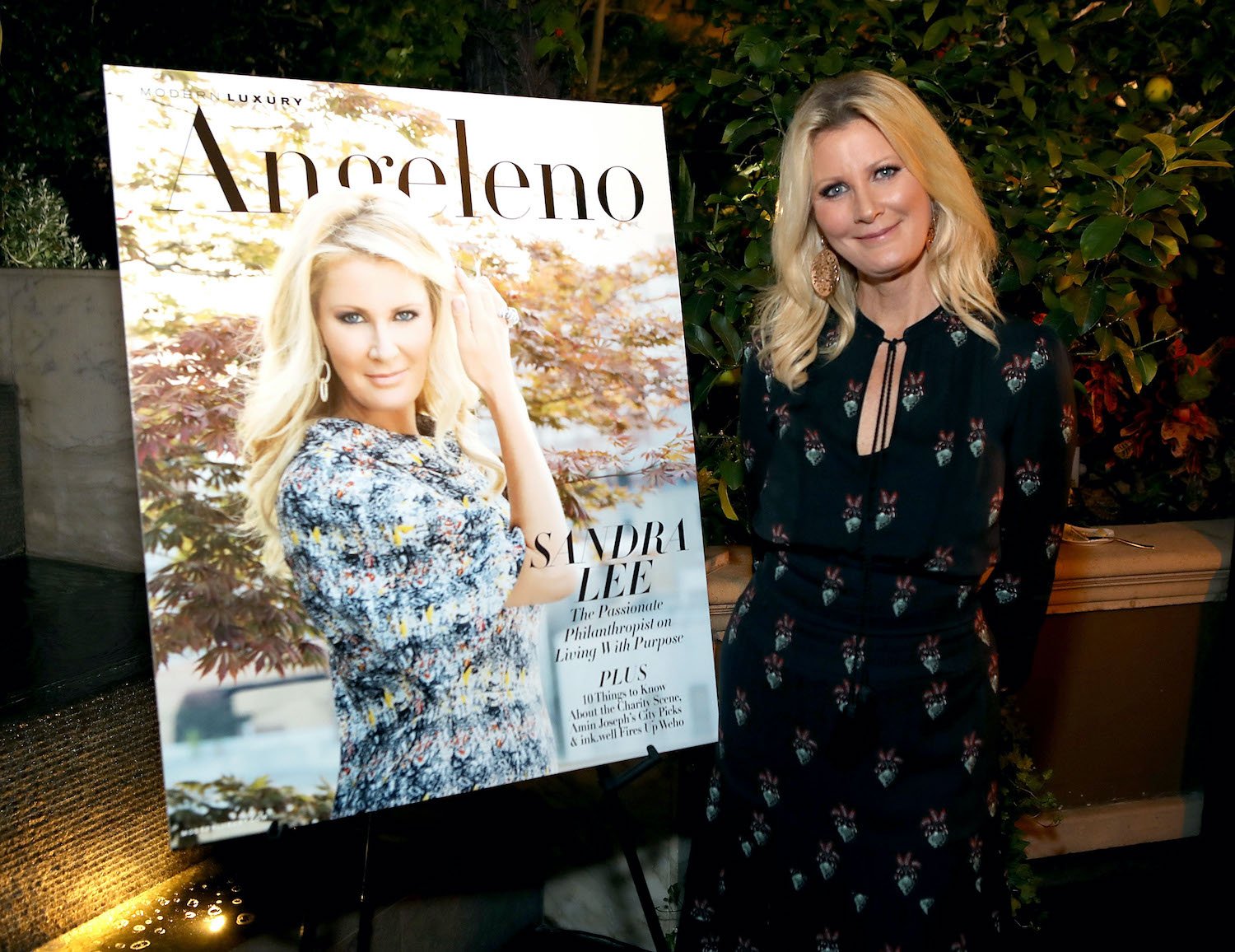 Sandra Lee had a challenging childhood
Lee revealed some of the circumstances of her upbringing in her 2007 memoir Made From Scratch. Her parents split when she was two and she went to live with her grandmother for four years. Her grandmother Lorraine, who Lee called "Mommy," taught her how to cook as well as the lesson of "stretching a dollar."
"Grandma Lorraine reminded us what a gift life is and how important it was to embrace the joy in each and every day," Lee explained in a book excerpt published by ABC News. "She'd talk about all of the possibilities that tomorrow could bring."
Lee's mother Vicky and her new husband returned to get her and her sister. "Vicky and Richard tried to explain that they were our mom and dad," Lee explained. "But I wondered why these strangers wanted to take us away." Lee wasn't allowed to see her grandmother anymore.
Richard ultimately left her mom and Lee wrote about how she, at age 11, "became mom, sister, caretaker and homemaker of our family" as her mother "spent her days lying on the couch, taking pills and screaming at us."
Lee would deposit the welfare checks when they arrived, paid the bills, and used food stamps to buy groceries. "I was so glad Grandma had taught me how to cook and be frugal, because there was no other way for us to make it through," she wrote.
RELATED: Is Sandra Lee Still Friends With Ex Andrew Cuomo?
Lee said those tough times helped her become successful
In 2017, Modern Luxury Angeleno magazine awarded the celebrity chef with the Altruist of the Year award and featured her on the cover of the annual "The Give Back" issue.
Lee credited some of her past hard times with giving her a unique perspective, calling it a "gift" to have been through so much. "I know firsthand what a life-changing difference charitable organizations can make, especially to a child, because I was one of those children," she said.
Lee continued, "Some would say I was born into underprivileged circumstances. I think of it as a gift. It made me who I am today, and that is a woman who is committed to working hard, having a clear perspective, putting my family first and giving back."
She loves to give back
At the time, Lee spoke with People, explaining that giving back is so important to her. She said she admired people who are committed to charitable activities but is happy to dedicate whatever time she can.
"I do it when I can, but I split my life very specifically — a third of my life is spent doing business, a third of my life is spent on family and my friends, and a third of my life is spent on my philanthropy, which is my passion," Lee explained. "Now if you're a working mom, you might be able to do only one-tenth of your time but something is better than nothing because it's more than other people had before and it takes all of us."