Sandra Oh's Easy-to-Miss Line in Netflix's 'The Chair' Hits Different for 'Grey's Anatomy' Fans
Sandra Oh has received praise for multiple roles in TV and movies, but her role in ABC's hit medical drama Grey's Anatomy, has probably brought her the most acclaim, as well as a legion of fans as one of the most popular characters on the show. The Chair, which stars Oh, was recently released on Netflix, and is also generating positive reviews of her character. And, as one eagle-eyed viewer discovered, there is a blink-and-you-miss-it connection between both shows.    
Sandra Oh's portrayal of Cristina Yang on 'Grey's Anatomy' was iconic
Oh portrayed Dr. Cristina Yang, a double doctor, as Christina often said, who began her internship with Dr. Meredith Grey. Meredith and Cristina became ride-or-die besties, and were each other's "person." Which Cristina defined to her fiancé, Dr. Preston Burke, in season 3 as: "If I murdered someone, she's the person I'd call to help drag the corpse across the living room floor." They also gained the nickname "Twisted Sisters," courtesy of Dr. Owen Hunt, Cristina's boyfriend and husband in later seasons. 
Cristina was a talented cardiothoracic surgeon, who also had a Ph.D. from University of California, Berkeley, making her a double doctor. She left in season 10 to take over for former fiancé Dr. Burke, as chief medical officer and director of cardiothoracic surgery at Klausman Institute for Medical Research in Zurich, Switzerland. Cristina was one of the few Grey's characters to make it out of Grey-Sloan Memorial alive, which, as any fan will attest to, is actually quite a feat.
Which of Sandra Oh's lines in 'The Chair' subtly connects it to 'Grey's Anatomy'?
In this new comedy-drama from Netflix, Oh portrays Professor Jin-Yoon Kim, the new chair of the English department at Pembroke University. She is the first woman in this position, and she struggles to maintain the department as enrollment drops. Kim also has an adopted daughter, Ju-Hee, also known as Ju-Ju, who appears to be quite a handful. Kim tries to ensure a young Black teacher receives tenure, while also attempting to help her friend and colleague, who lost his wife and is making some bad life choices as a result. 
As pointed out by a user on Reddit, in one scene Professor Kim says, "I wasn't going to be a housewife. I was gonna be a doctor." And this brief piece of dialogue made fans of Grey's Anatomy sit up and applaud the, likely intentional, reference to Dr. Yang. Interestingly, Kim actually is a doctor, having obtained her Ph.D., though she is not a double doctor like Dr. Yang — and you probably will not find her performing intricate cardiothoracic surgery. 
Will Oh ever return to 'Grey's Anatomy'?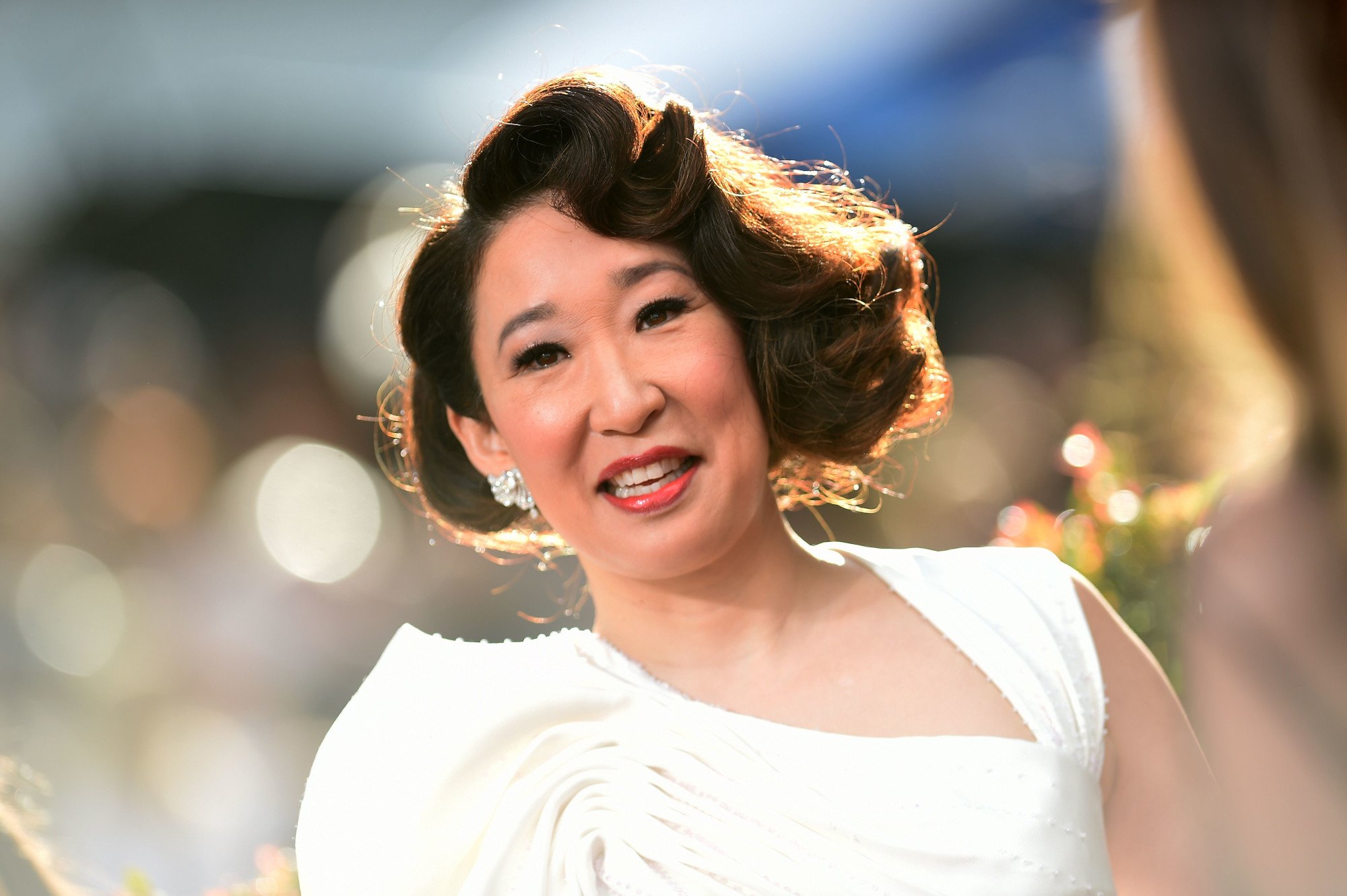 Oh has been adamant that she will not return as Cristina Yang, saying that she is a different person now and would say no to returning to the role. Cristina still does pop up on Grey's, albeit from a distance. She attended Derek's funeral, though it was confirmed that it was not Oh standing next to Meredith, and she called Meredith when she won the Harper Avery Award. She also sent her a gift in the form of Dr. Cormac Hayes, aka McWidow, and texted Owen during Meredith's battle with COVID-19 to check up on her "person."
Whether the writers of The Chair were intentionally giving a nod to Dr. Cristina Yang, or if it was just a cool coincidence, really does not matter. It was a fun moment for the legion of Cristina fans. And while Oh may never actually return to Grey's Anatomy, it is enough to know that Cristina Yang is still out there. Even if she is a housewife now with only one doctoral degree.