Sandra Oh Speaks Out at 'Stop Asian Hate' Rally in Pittsburgh
Grey's Anatomy and Killing Eve star Sandra Oh is proud to be Asian, and she's speaking out for the Asian American and Pacific Islander (AAPI) community as anti-Asian hate crimes rise in the U.S. Here's what the Golden Globe award-winning actor said at the "Stop Asian Hate" demonstration in Pittsburgh's Oakland neighborhood.
Sandra Oh gives a moving speech at the 'Stop Asian Hate' rally in Pittsburgh
On March 20, Oh attended a "Stop Asian Hate" protest and delivered a brief but powerful speech encouraging individuals to speak up for the AAPI community. 
"Pittsburgh, I am so happy and proud to be here with you," Oh said, per CBS Pittsburgh. "Thank you to all the organizers for organizing this just to give us an opportunity to be together and to stand together and to feel each other. For many of us in our community, this is the first time we are even able to voice our fear and our anger and I really am so grateful to everyone willing to listen."
She continued, "One thing that I know is many of us in our community are very scared, and I understand that. And one way to kind of go through and get through our fear is to reach out to our community. I will challenge everyone here, if you see something, will you help me? If you see one of our sisters and brothers in need, will you help us? As Asian Americans, we just need to reach out our hand to our sisters and brothers and say, 'Help me, and I'm here.'"
Oh concluded her speech by chanting to the crowd. "I am proud to be Asian," she said. "I belong here."
The demonstration was one of many over the weekend in response to the increase in violence against Asian Americans, including the Atlanta-area spa shootings on March 16.
Oh also used her platform to make a statement on social media.
"Friends and fellow AAs, I send loving kindness and support to the families of the eight souls murdered in Georgia on March 16th. And to all victims of racist violence," Oh wrote on Instagram and Twitter. "I am devastated and profoundly angry. I know many of you are scared, but let us not be afraid. Remember #itsanhonorjusttobeasian. Let us ALL join together to #stopasianhate."
'Grey's Anatomy' stars help amplify Sandra Oh's 'Stop Asian Hate' speech on social media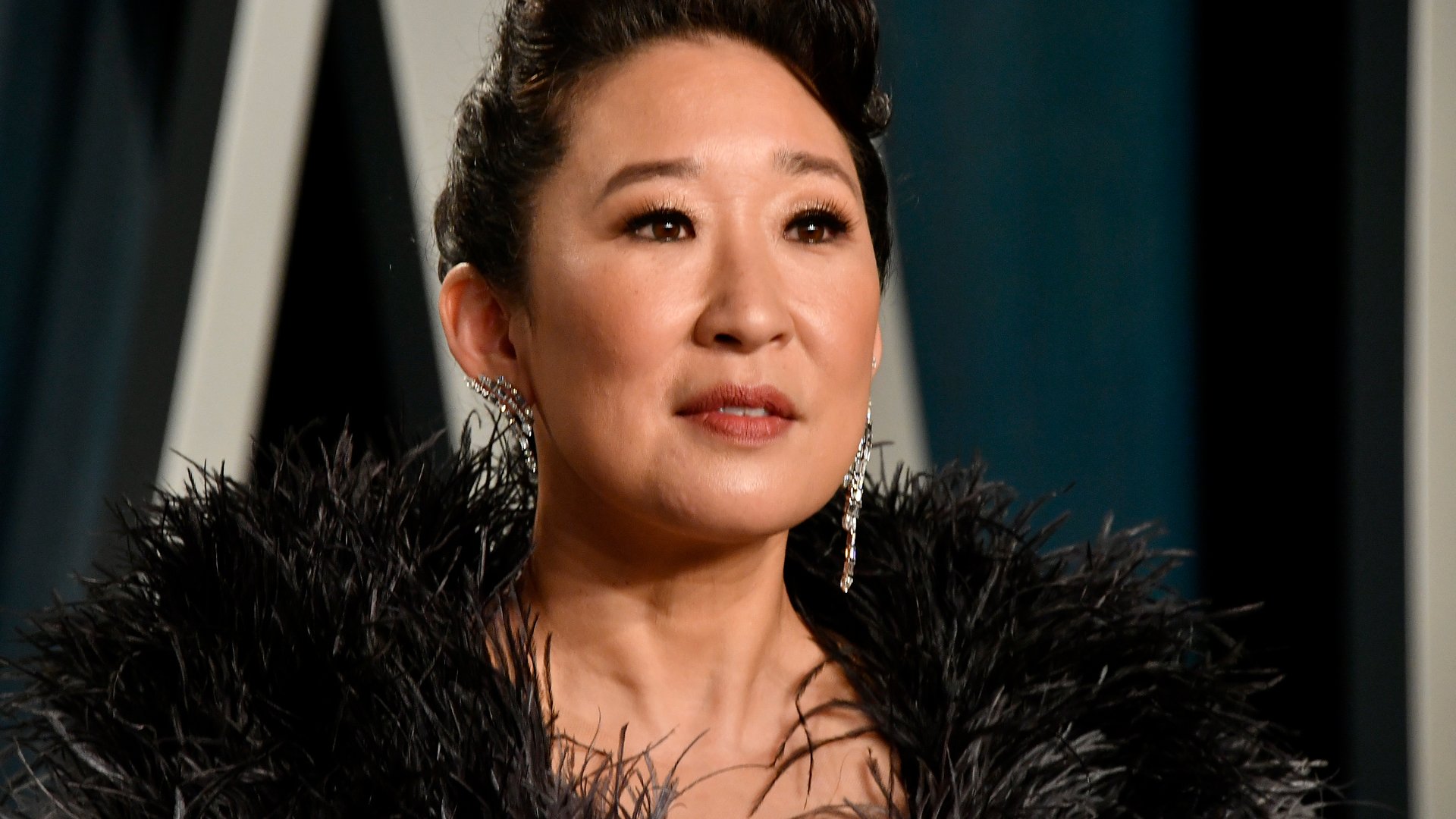 Following Oh's speech on March 20, the actor's former Grey's Anatomy co-stars, Ellen Pompeo and Kevin McKidd, showed support on social media. 
On Twitter, a Grey's Anatomy fan sent McKidd a clip of Oh's speech and asked whether the actor supported his former co-star. "Yes I 1000% do!" McKidd wrote and tagged Oh.
Pompeo also reacted to Oh's meaningful words on March 20. "You belong here," Pompeo wrote on Twitter alongside a heart emoji. "Love her."
Many celebrities such as Eric Nam, Lana Condor, Gemma Chan, Charles Melton, Daniel Dae Kim, Olivia Munn, George Takei, and Arden Cho have also used their platforms to stand against anti-Asian racism.