Is 'The Santa Clause' Music Available on Spotify?
The Santa Clause features an original instrumental soundtrack and already-released Christmas songs. Here's what we know about what songs are available for streaming on the music platform Spotify.
Is 'The Santa Clause' movie actually a musical?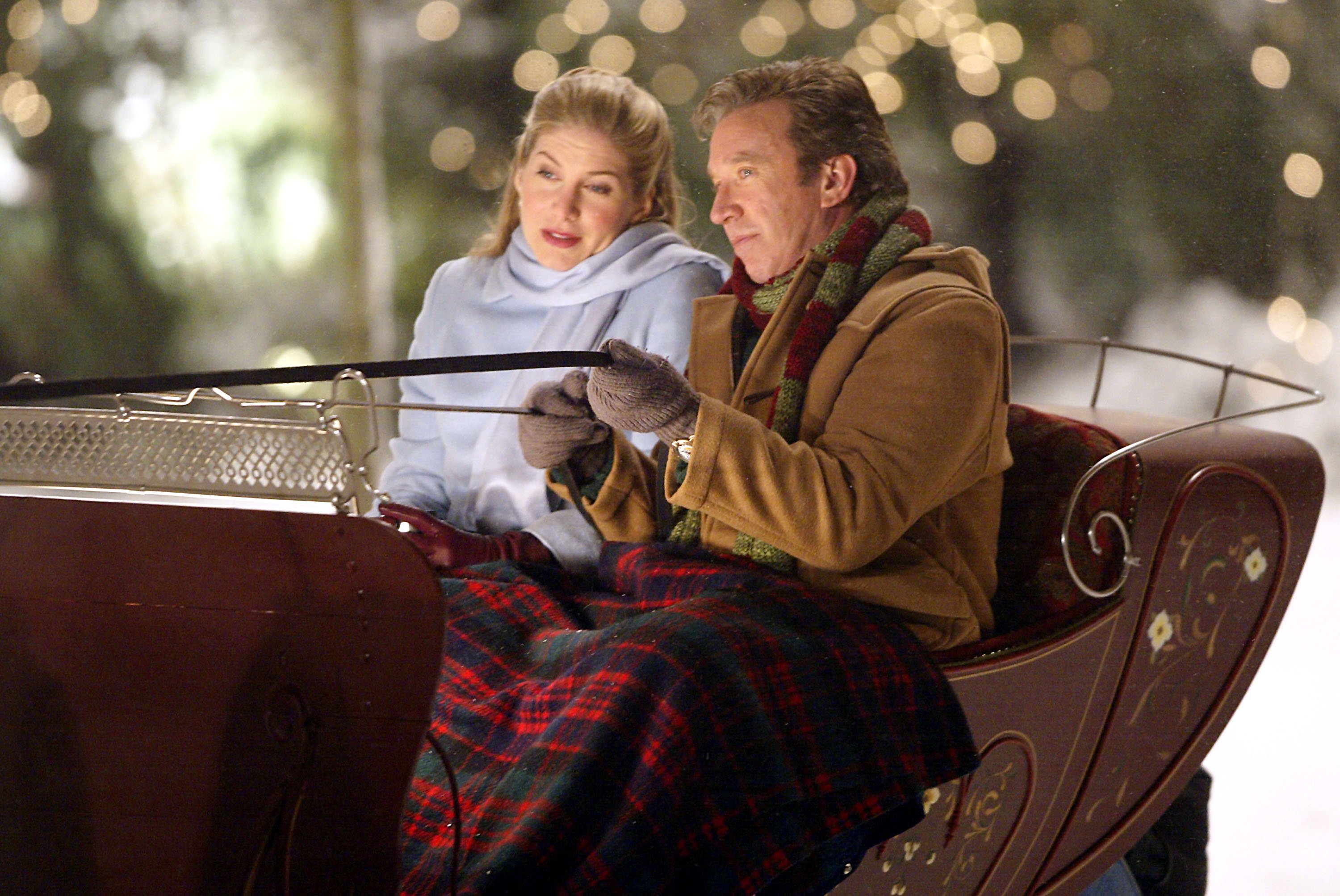 In a lot of ways, Scott Calvin was like Santa Clause. He created and delivered toys to children across the world. He worked extremely hard one day a year. Everything changed for this character when Santa Claus accidentally fell off his roof.
Originally released on Disney Channel, The Santa Clause featured Allen as the title character, adjusting to life as Santa Claus in the north pole. Disney then created two sequels to this film, one even featuring Martin Short as the always chill Jack Frost.
There are some musical moments in The Santa Clause franchise, like when Scott Calvin went on a date with an aspiring singer-songwriter. The Santa Clause 3: The Escape Clause even features a North Pole rendition of "New York, New York," performed by Short.
However, these original holiday films are not considered musicals in the traditional sense. Still, The Santa Clause features an original instrumental soundtrack throughout the Disney Channel film.
'The Santa Clause' soundtrack is not available on Spotify
On Spotify, there is an official compilation of songs from The Santa Clause 3: The Escape Clause. The collection features Short's original shopping-themed Christmas song, "Come Meet Santa," as well as songs already popularized by Andy Williams. Additionally, this compilation features the original instrumental "The Christmas Sweet," written by George S. Clinton.
However, the 1994 instrumental movie suite by Michael Convertino is not available on the streaming platform Spotify. If you're still in the mood for that cheerful track, some fans posted videos featuring "The Santa Clause Theme Suite" to YouTube.
Of course, The Santa Clause also featured well-known holiday hits available on most major music platforms. That includes The Drifters' "White Christmas," ZZ Top's "Gimme All Your Lovin,'" and the Alvin and the Chipmunks version of "Santa Claus Is Comin' To Town."
Is 'The Santa Clause' on Disney+?
Fan-favorites originally released on Disney's television network Disney Channel eventually switched to Disney+. For subscribers, movies like Good Luck Charlie It's Christmas are available for streaming on any device.
Disney+ is also the exclusive holder of films like Home Alone, Home Alone 2: Lost in New York, and even The Santa Clause franchise. The three holiday movies featuring Allen as Scott Calvin are available on Disney's streaming service. That includes the most recently released sequel, Santa Clause 3: The Escape Clause.
Additionally, the streaming platform houses animated holiday classics, including Mickey's Once Upon a Christmas, Disney's A Christmas Carol, and Tim Burton's The Nightmare Before Christmas.
RELATED: Tim Allen Screamed the F-Bomb at Children on 'The Santa Clause 2' Set While Dressed as Santa Claus – '12 Children Looked Like You Had Ripped Their Legs off'