'The Santa Clause' Originally Had a Much Darker Premise
Come December, The Santa Clause gets dusted off for holiday viewings. A staple during Freeform's 25 Days of Christmas, the 1994 movie about a man who becomes Santa Clause is a seasonal favorite.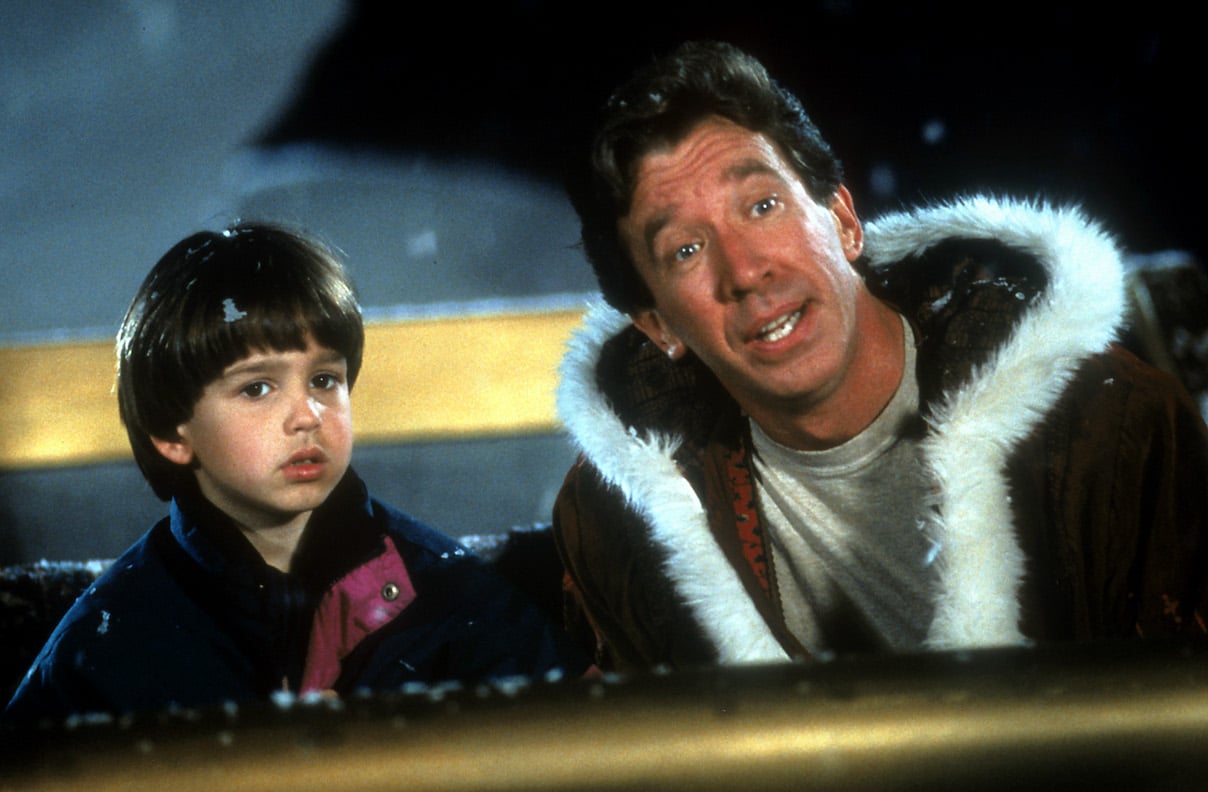 Tim Allen's character, Scott Calvin, becomes Santa. Mysteriously the divorced father starts looking and acting just like Santa. Along the way, there are laughs and heartfelt moments but originally the story was much more ominous.   
The movie began with an idea about Santa's death
The Santa Clause is the product of the TV and film writing duo, Leo Benvenuti and Steve Rudnick. They first talked about the idea for a movie about a man stepping in as Santa in 1989.
"I said 'Leo, I had a thought last night,'" Rudnick recalled, according to Mental Floss. "'What if you killed Santa Claus and you had to be Santa Claus? Is there a movie in that?'"
The two began writing the screenplay and later pitching the idea to studios under the name, Such a Clatter. 
'The Santa Clause' originally had Tim Allen's character shooting Santa
Allen shared the original premise of The Santa Clause during a 2018 appearance on The Tonight Show Starring Jimmy Fallon. He explained that it involved his character, Scott, shooting and killing Santa. 
"The original 'Santa Clause' is a little darker, written by two comedians, and I actually shot and killed Santa, in the original movie. He fell off the roof because I thought he was a burglar," Allen said.
"He gives me the card, the whole movie starts," the actor added. "The kid actually starts, 'You just killed Santa.' And I said, 'He shouldn't have been on the roof when he wasn't invited.'"
Allen didn't mind sticking with the original premise but the top executive at Walt Disney Company wanted it removed from the script.  
"I'm laughing so hard, but the head of Disney at the time, [Jeffrey] Katzenberg said, 'Well, we can't start a movie like that,' and I said, 'Why not?' And he said, 'We can't start a Disney movie with you murdering Santa,'" Allen recalled.
So the premise of The Santa Clause went through rewrites without Allen's character shooting Santa. The final cut of the movie changed the premise to make Santa's death an accident. He falls off the roof and dies after being startled by Scott.
'The Santa Clause' launched a franchise
The Santa Clause hit theaters on Nov. 11, 1994, just in time for the start of the holiday season. It performed well at the box office and has since become a Christmas movie staple. 
In 2002, Allen reprised his role to star in The Santa Clause 2 before revisiting the character yet again in 2006's The Santa Clause 3: The Escape Clause. 
Watch all three of The Santa Clause movies on Disney+.