Sara Haines Shares Her Secret to Avoiding Drama While Working With Michael Strahan
Michael Strahan's rocky relationship with Kelly Ripa was heavily covered in the news. Now he has moved on by working with Sara Haines. Haines revealed how they have avoided drama while working as co-hosts. Find out their secret and more.
Kelly Ripa was angry at Michael Strahan for leaving their show
Strahan left Live With Kelly and Michael for Good Morning America. Ripa was reportedly angry about this news.
A source reportedly told The New York Times that Ripa "was told of the move just minutes before the announcement, and felt blindsided." She didn't appear on her talk show for a few days after the news broke.
She eventually talked about the situation with People. "There's a part of me that can say, 'Okay, I understand. This may have been an oversight,'" the talk show host said. "And again, after 26 years, at this point we are like a family. And sometimes when you are so comfortable with somebody, you may not give them the same consideration as somebody you're not as comfortable with – a certain formality falls away."
She added that she felt "betrayed and so hurt" by the situation. Strahan has recently talked about the matter.
Strahan talked about meeting with Ripa after his exit
There were rumors that Strahan leaving Live With Kelly and Michael soured his relationship with Ripa. He recently talked about how his exit was handled.
"It could have been handled better," Strahan told The New York Times. "I didn't wake up and say, 'I want a job at G.M.A.' I was asked to do it by the people who run the network. It was really not a choice. It was a request. But it was treated as if I was the guy who walked in and said, 'I'm leaving.'"
He continued, "That part was totally misconstrued, mishandled in every way. People who should have handled it better have all apologized, but a lot of the damage had already been done. For me, it was like: Move on. Success is the best thing. Just keep on moving."
Strahan also talked about trying to smooth things over with Ripa. "One thing I tried to do is have a meeting every few weeks with her," he said. "We met a few times, and that was fine. But then eventually she said she didn't need to meet. Can't force somebody to do something they don't want to do."
Sara Haines said they were raised the same way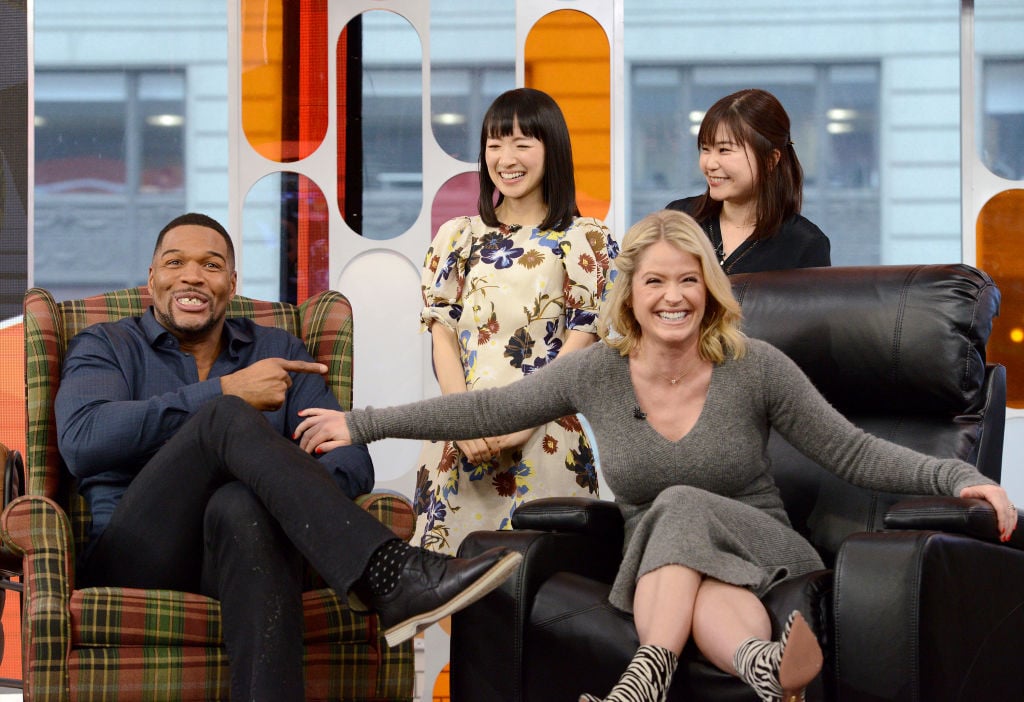 Haines gets along with Strahan and their co-host Keke Palmer. She revealed what she has in common with them, which helps with that.
"The secret is we were all raised the same," she told Page Six. "We all come from multi-sibling families where you're taught very young that you're not the center of this world, so there's a modesty to all of us, a humility, and mostly there's a gratitude."
She also revealed what the former football player told her when they first met, "I just want to work at a place where I show up and I'm happy to be there and everyone else is, too."
It sounds like Haines and Strahan have a good working relationship. Both co-hosts have come from shows that had a history of behind-the-scenes drama.