Sarah Drew and Her Children Show Which Mother Role She Connects with More
Sarah Drew and her children make it clear which role their mom connects with more- April Kepner on Grey's Anatomy or Cindy Turner in Cruel Summer.
As viewers get closer to April Kepner's return on Grey's Anatomy, Sarah Drew and her children show us what their mother is really like. The 40-year-old actor plays a mom in the long-running medical drama and her new series Cruel Summer. However, the mother roles are strikingly different, and it's evident which is more like Drew's real life.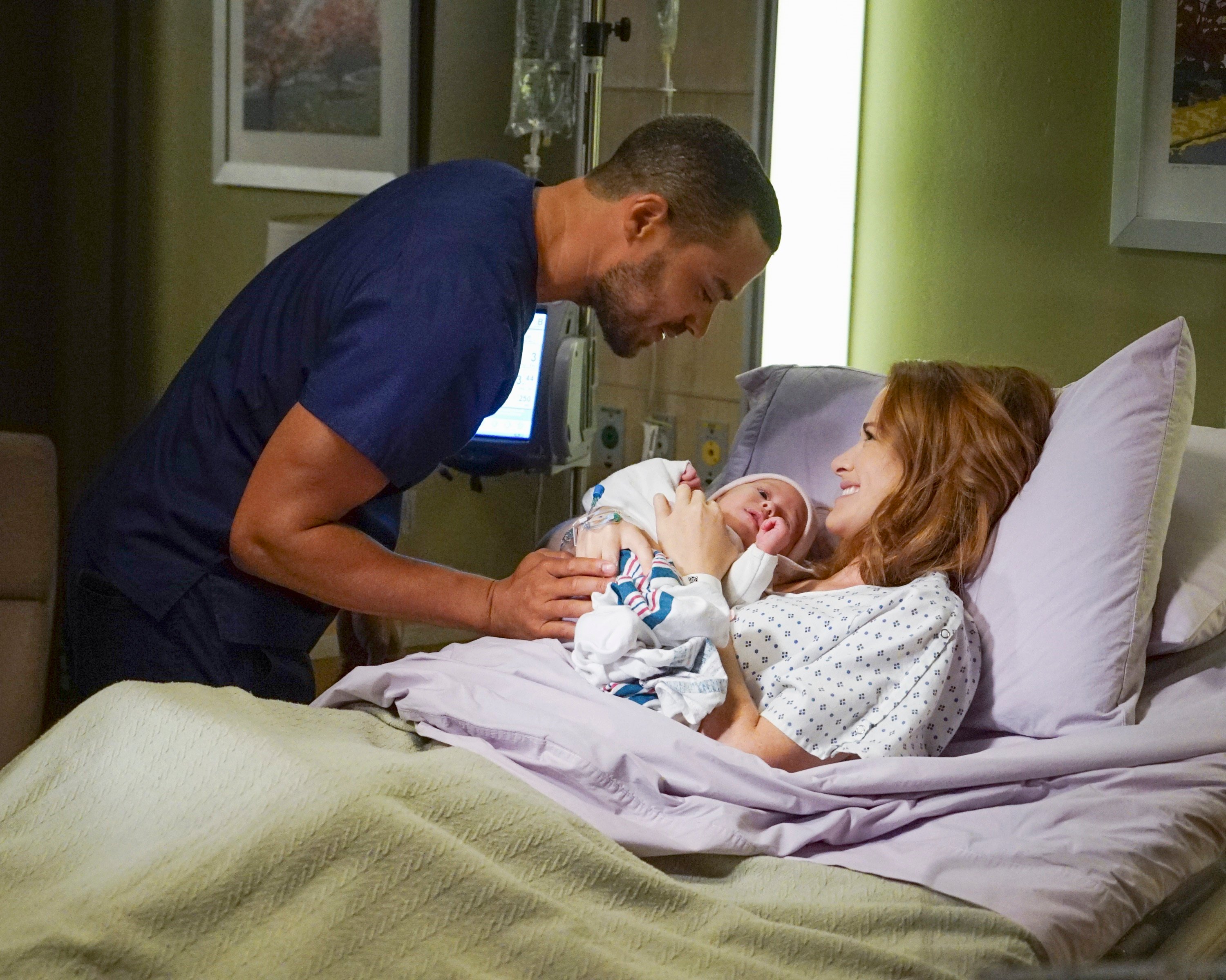 Sarah Drew describes her children in the sweetest way
Sarah Drew and her husband Peter Lanfer married in June 2002 and have two children together. Their son, Micah Emmanuel Lanfer, born Jan. 18, 2012, turned 9 in 2021. The couple's daughter, Hannah Mali Rose Lanfer, born Dec. 4, 2014, turned 6 in late 2020. Sarah Drew posted photos of her children on social media and even described their personalities.
"This kid is amazing," Drew described Micah on Instagram. "He's hilarious and passionate and smart (and SO emotionally articulate). He is inventive and innovative. He loves reading and building and dreaming up grand extravagant plans for inventions and plays and movies and amusement parks."
The mother of two didn't hesitate to brag a bit of her daughter on her birthday as well. 
"Hannah lights up every room she walks into," the actor told fans about her daughter on Instagram. "She's emotionally in tune with all the humans and animals around her (and deeply, deeply emotional herself). She loves to laugh and sing and dance and build forts with her brother and take pictures and videos to share with her friends."
Drew's kids heard about her 'Grey's Anatomy' departure in the best way
When Drew found out that April Kepner was leaving Grey's Anatomy, she admitted she was sad. However, like her character, she found something good in the disappointing news. Sarah Drew told her children the news in most inspirational way.
"I said, 'Mommy is really close to this community that she has been part of for nine years,'" Drew explained via Bustle. "'And it has been so hard to say goodbye, and it's sad, and sometimes jobs don't last, and things don't go the way you want them to go. That's OK because there is something bigger and better around the corner.'"
That sounds a lot like something April Kepner might say to her children on Grey's Anatomy.
Sarah Drew 'Cruel Summer' role
In the new teen drama thriller, Cruel Summer, Sarah Drew plays Cindy Turner, Jeanette's mother. However, Cindy is the opposite of the caring and passionate mother that Drew plays in Grey's Anatomy cast. Cindy encourages her daughter to make friends with popular girls and get rid of her glasses to fit in more.
When Kate Wallis (Olivia Holt) goes missing, Jeanette (Chiara Aurelia) takes over her life. The series is set over three days in the years 1993, 1994, and 1995. In episode 3 of the new series, viewers get insight into why Jeannette shed her friends and tried to fit in with the popular crowd. It was pressure from her mother, Cindy.
It's evident from the videos and photos on social media that Sarah Drew and her children don't think she's anything like the mother she plays in the cast of Cruel Summer.
Is Sarah Drew coming back to 'Grey's Anatomy'?
Sarah Drew returns to Grey's Anatomy on May 6 to reprise her role as April Kepner. In the promo for Grey's Anatomy, "Look Up Child," Kepner has her daughter on her shoulder as she answers the door for Jackson Avery (Jesse Williams). The two sit down and talk; however, no one knows whether they will rekindle their relationship. We can't wait to hear what Sarah Drew tells her children after this one if April and Jackson end up not being endgame.
The Grey's Anatomy cast welcomes Sarah Drew on May 6, 2021, at 9 p.m. EST on ABC. You can also watch her in Cruel Summer on Tuesdays at 10 p.m. EST on Freeform.