Why Did Sarah Drew Leave 'Grey's Anatomy' as April Kepner?
Why did Sarah Drew leave 'Grey's Anatomy' and what happened to April Kepner after season 14? Why the character made her exit in 2018.
Grey's Anatomy fans were outraged when April Kepner (Sarah Drew) left the Shondaland series after its 14th season. As expected, the major character exits came as a surprise to many viewers. Now, fans still miss April as well as her epic romance with Jackson Avery (Jesse Williams). But why did Drew leave April behind on Grey's Anatomy? Here's what happened back in 2018.
What happened to April Kepner on 'Grey's Anatomy' and where is she now?
April spiraled throughout Grey's Anatomy Season 14. The character struggled with her faith and seemed to lash out at everyone in her path. But eventually, April found herself again. She also rekindled her relationship with Matthew Taylor (Justin Bruening). Nevertheless, April's exit wasn't exactly smooth sailing.
In the Grey's Anatomy Season 14 episode titled "Cold As Ice," April almost died after getting into a car accident with Matthew. Luckily, she was saved by the doctors at Grey Sloan Memorial. But then she decided to quit her job to provide medical care for homeless communities in Seattle. 
Despite leaving Grey's Anatomy, it was clear April would still be apart of everyone's lives — just offscreen. In the finale, April told Catherine Avery (Debbie Allen) she was going to Sunday supper. Meanwhile, April and Matthew got married with Jackson as a witness, indicating Japril will remain friends as they co-parent Harriet together. 
Sarah Drew on leaving  'Grey's Anatomy' after season 14
Drew played April for almost a decade on Grey's Anatomy. So the news of the actor's departure hit everyone hard, from the fandom to Drew herself. 
"Thank you for all of the love. I know you're sad. I'm sad too," Drew wrote on Twitter back in March 2018. "I haven't really had the time to process this information. I've been with it for less than 48 hours."
She continued, "For now, I'd like to say: I love you April and her story isn't over yet. And the really good news (for me at least), is that I'm here on set shadowing one of my favorite people, Kevin McKidd, with my beloved Grey's family all this week and next. So I get to process my feelings surrounded by the community that has nourished and nurtured me for almost a decade. For that I am grateful."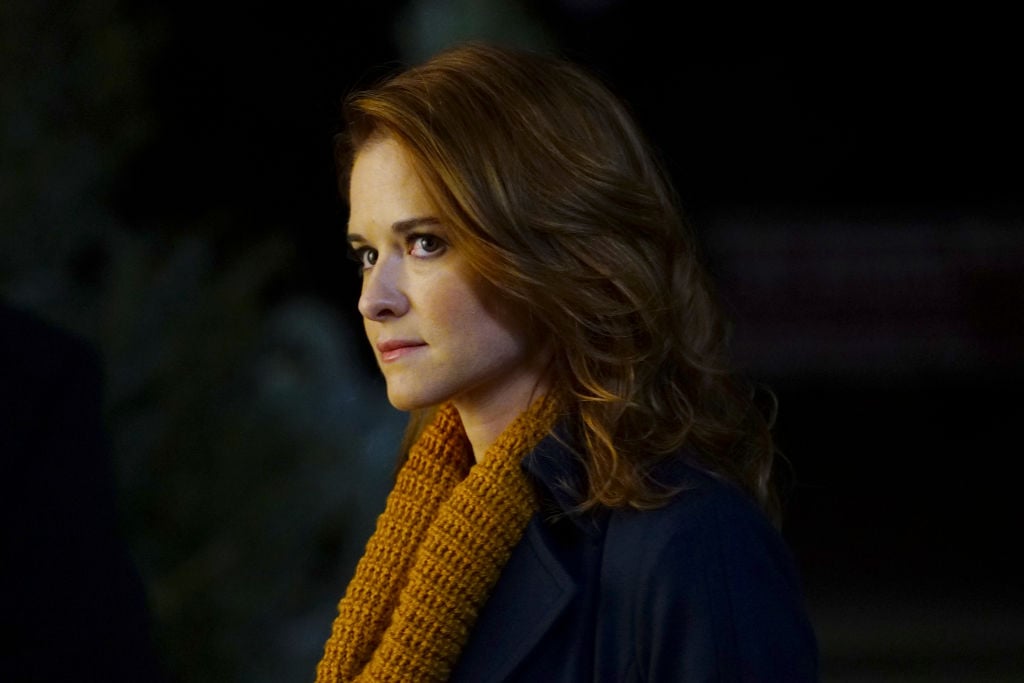 Then when speaking with The Hollywood Reporter after Grey's Anatomy Season 14 wrapped, Drew opened up about her exit. Once again, the actor expressed her gratitude. She also admitted it would have been hard to leave, no matter the situation and timing.
"[Being let go] was painful when it happened," Drew said at the time. "But, in retrospect, I think it would have been hard for me to walk away from that job. I was on it for nine years. It feels right and it feels like a good time to move on to something else with all the great love in my heart that I have for everybody and respect and gratitude for what that experience was."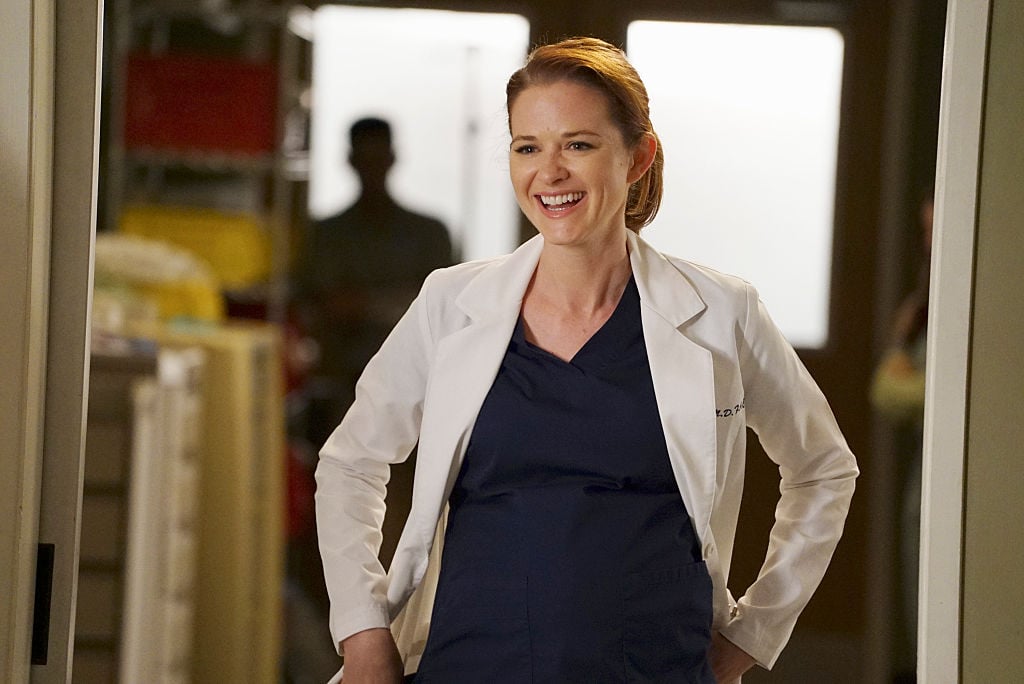 Meanwhile, Drew shut down the rumors saying she was fired from Grey's Anatomy because Ellen Pompeo was given a pay raise of $20 million a year. Drew said:
I was told that the show had too many characters and that they needed to downsize because they couldn't service all of the characters effectively. They didn't want any of us to be left in the background and not getting much of a story. Because there were so many series regulars, they needed to downsize and to find some characters that they felt like they could tie up their stories well. 

[Showrunner] Krista Vernoff said that she felt like April had been through so much and had come out the other side and that she didn't know what she could put her through again. It was really hard to hear that. But Krista had a lot of very complimentary things to say about the work that I had done — especially this past season — and that April was going to have her happy ending.
What is Sarah Drew doing now?
After leaving Grey's Anatomy, Drew moved on to other projects. The actor starred in Indivisible alongside Bruening. She also appeared in Christmas Pen Pals and Twinkle All the Way. 
It also seems Drew wants to go beyond acting. Of course, this doesn't come as much of a surprise considering she was shadowing McKidd in the hopes of directing a Grey's Anatomy episode. But in an interview with Entertainment Tonight published in October 2019, Drew revealed she was working on her first screenplay.
"This whole year, I've had a lot more time than I used to have," Drew said. "I used to be on [Grey's Anatomy], so I was busy all the time. You could take that as, 'I could be sad and depressed that I'm not busy.' Or you could go, 'I'm going to try something new.' And I just finished writing my first screenplay. So that's what I've been doing."
At the time, Drew did give away any details about her screenplay. But regardless, it's clear she has plenty to offer the entertainment industry. 
"I just have more stories to tell. My bucket list is more good stories to tell," Drew said.
Now, does that include reprising her role as April on Grey's Anatomy? Only time will tell. However, it appears Drew is open to coming back.
"I will never close the door to my family at Grey's," Drew said. "It just depends. It's a difficult question to answer because it is not an opportunity that has presented itself."
Check out Showbiz Cheat Sheet on Facebook!