Sarah Ferguson Has a New Book Coming Out and It's Sure to Make the Royals Blush
There has been a ton of conversation about Prince Harry and Meghan, Duchess of Sussex, rebelling against the British royal family. However, one of the original royal rebels was Sarah, Duchess of York. The duchess met and married Prince Andrew in 1986. However, after a bumpy marriage, their relationship came to a halt in 1996.
Since then, Fergie has focused on reinventing herself. Now, she's about to debut a brand new book that is sure to make the royals blush.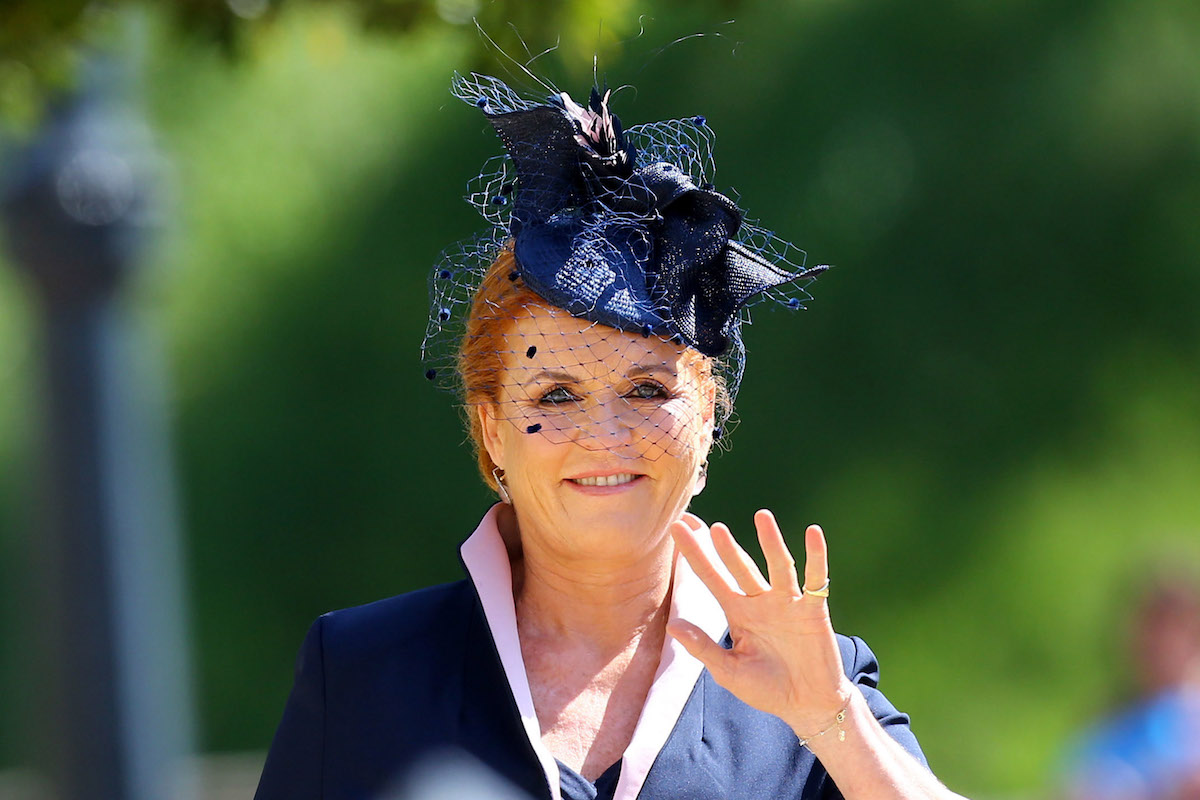 Sarah Ferguson reinvented herself after leaving the British royal family
When Fergie and Prince Andrew's divorce was finalized in 1996, the duchess was left with a great deal of debt. Also, due to her public infinitely, she got very little in her settlement.
She began working hard to earn money and reinvent herself. In the late '90s through the mid-2000s, Fergie appeared on The View, The Today Show, and Celebrity Apprentice. She also had her own mini-series on OWN Network called Finding Sarah.
She published her autobiography, My Story: Sarah, the Duchess of York. Fergie also wrote a self-help book called Reinventing Yourself With The Duchess Of York and a children's series called Little Red.
Sarah Ferguson has tried to avoid controversy
Though Fergie is no stranger to controversy, following the demise of her marriage to Prince Andrew, some stints in Hollywood, and taking cash for access, in the past several years she has avoided controversy.
Amid Prince Andrew being booted from royal life amid his ties to the late sex offender, Jeffrey Epstein, the duchess has been focused on herself. Amid quarantine, she helped plan Princess Beatrice's secret wedding, she launched a new charity, Sarah's Trust, read to children, donated to frontline workers, and let fans into her everyday life.
"Like a sort of wonky Phoenix, rising from the flames of Andrew's car crash Newsnight interview, Fergie appears to have turned a crisis into an opportunity by using the lockdown to reinvent herself," royal expert Camilla Tominey told The Telegraph.
Inside Sarah Ferguson's saucy new book
In addition to focusing on her charity work, her newly married daughter, Princess Beatrice, and her currently pregnant daughter, Princess Eugenie, the Duchess of York, have also spent her time amid quarantine writing. Now she's ready to debut her saucy new book.
Sarah got on Instagram to announce her upcoming historical romance, Her Heart For A Compass. "Set in the nineteenth century, this is a coming-of-age story about being brave and rebellious and daring to follow your heart against the odds," she wrote. The book is set to be published in Aug. 2021.
The story is very close to Sarah's heart. She explained,
The story itself is based on one of my ancestors and I've spent the last couple of years doing my own research into my family history with the help of the royal archives. As a result the book is rich in detail of the Victorian era and draws on my own life journey and experiences too – so it is a story very close to my own heart.
The book is already available for pre-order.