Sarah Ferguson Once Told Oprah Winfrey The British Media Were "Cruel and Invasive"
Sarah Ferguson, affectionately known as Fergie, has experienced her fair share of backlash from the British press. Never one to conform to British principles, she's come out on the other side stronger than ever thanks in part to her strong will.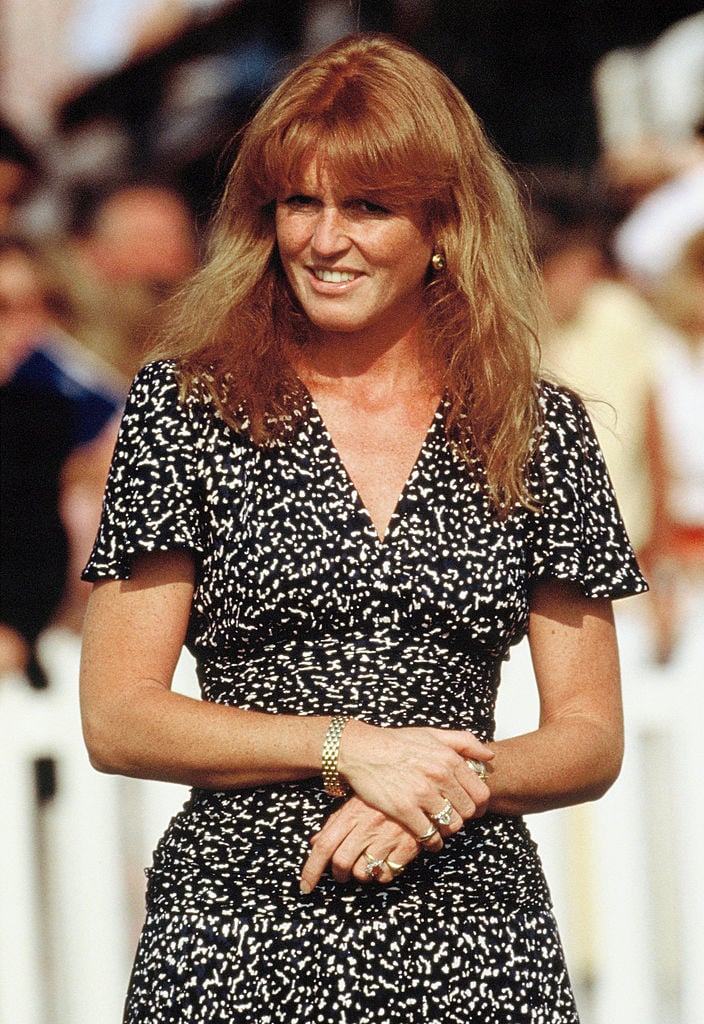 Despite the journey, a throwback interview with Fergie following her divorce from Prince Andrew revealed what life truly was like as a royal and why she had to say goodbye.
Fergie told Oprah Winfrey that conforming to the royal protocol was hard for her
In 1996, Fergie had already held the title of Duchess of York for a decade. Many assumed that she'd become familiar with her routine as a royal but her interview with Winfrey proved otherwise.
Winfrey asked Fergie what life was actually like living in the palace – as the world imagined that it was a fairytale. Though Fergie admitted it was a dream initially, things changed for her quickly.
"That is the fairytale but then comes the realism that you don't mary to get the fairytale – you married a man – you fell in love and you married a man and then you've got to come to terms with a fairytale," she said. "It's real-life in there so to speak – well they [the royal family] think it's real life in there."
Fergie told Winfrey that it was difficult for her to adjust to the rules and ways of living like a royal – even joking that she got in trouble for having the blinds to her windows open, which was against protocol – and that if she changed a lightbulb to something too bright that it was considered "naughty."
Fergie believed that Princess Diana was better at being a royal than she was
While it was not an easy transition for Fergie to adapt to her new life, she told Winfrey that Princess Diana's transition appeared to be more seamless – and that it was "different."
"I think that she was just very good at what she did. She was the perfect princess – she is the perfect princess," she said. "She just glides really and she's very tall and very beautiful and she's been through a huge dramatic discovery of her own self and a huge amount of problems with her own life. I always seem to think that she just seems to get it right."
Fergie spoke highly of Princess Diana – in her dual roles as a princess and as someone she got to know privately behind the media frenzy.
Fergie said the British media were "cruel and invasive"
When elaborating on the trials and tribulations that Princess Diana experienced, Fergie spoke her belief that the media played a big role in trying to tear her down. Winfrey said the British press "tried to kill her" – while Fergie stated adamantly "they have."
"I think that's what's so exciting about two best friends like Diana and I, is that we can grow together and transform together and we support each other," she said.
When Winfrey asked Fergie if she was aware of how "miserable" Princess Diana became over time, Fergie revealed that she had no idea due to Princess Diana's ability to mask her feelings. It wasn't until they lived together that she uncovered Princess Diana's true pain.
She continued, speaking of both she and Princess Diana being ostracized by the British press, calling them "cruel" and "so invasive" due to the two of them standing their ground.
Ultimately, Fergie says she decided to give up her life as a royal in order to truly live her happily ever-after. She became disinterested in playing the "role" for the wealth and fame that so many others dream of and dedicated herself to finding peace and joy from within in order to remain true to herself.