Sarah Ferguson Reveals the Surprising Reason Why She Was First Attracted to Prince Andrew
Anyone who remembers the fairy tale wedding of Prince Charles to Lady Diana Spencer in 1981 should also remember another fairy tale romance that led to marriage: the union of Prince Andrew and Sarah Ferguson. Unfortunately, Prince Andrew and Ferguson's marriage shared the same fate as Prince Charles and Princess Diana. While Ferguson and Prince Andrew are legally divorced, the two are still the topic of rumors, as many speculate they're together.
How did Prince Andrew and Sarah Ferguson meet?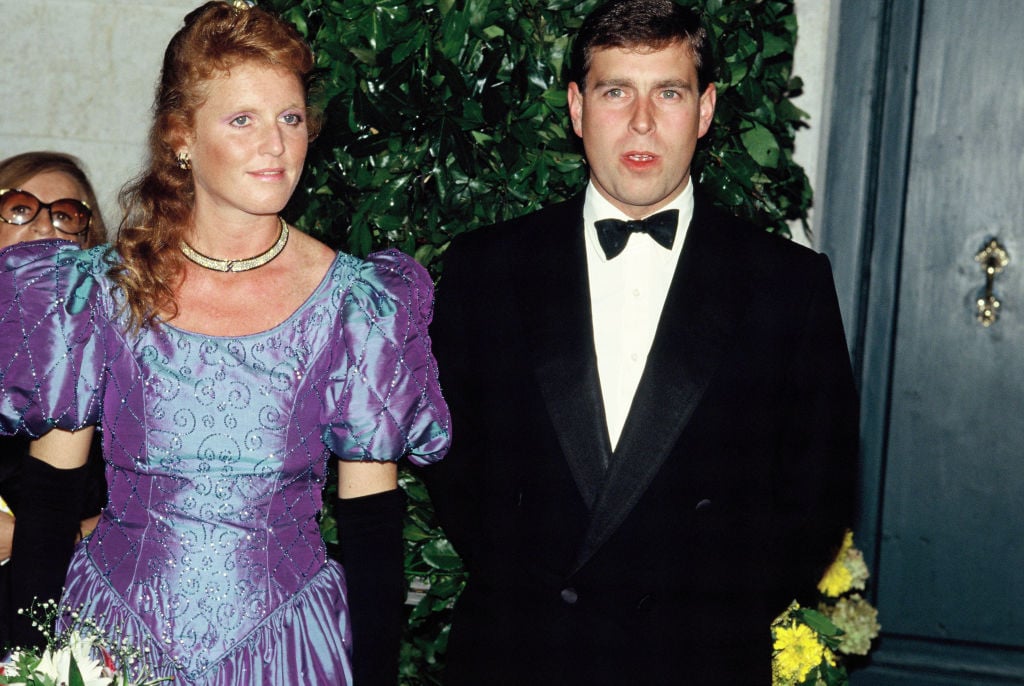 Princess Diana introduced Prince Andrew to Ferguson when she joined Princess Diana at Royal Ascot in 1985. Princess Diana and Ferguson are fourth cousins and also childhood friends.
Ferguson describes her first encounter with Prince Andrew and reveals what drew her to the prince. It wasn't his personality, sense of humor, or his social status: She was taken by his looks.
"When I turned to face Andrew, I was struck by how handsome he was in his morning suit, and soon my worries had flown," Ferguson said.
How long was it before Prince Andrew and Sarah Ferguson were an item?
After meeting at Royal Ascot, it wasn't long before they started pulling pranks on each other. They both enjoy a good laugh and as Ferguson said: "We both knew the same idiot jokes."
She also said that, "Andrew was easy, and I felt relaxed with him, for me a rare condition – even though I addressed him as 'Sir', as per royal protocol."
They hit it off as friends, but the romance side of things was a slow build. After their day at the races, they stayed in touch and as Ferguson said small gifts began to show up at her home. These included "a rose cut from the Palace garden here, a most romantic letter there."
Their "romance was no thunderbolt," as Prince Andrew said in a British television interview. However, they eventually fell in love. Ferguson described the feeling this way: "It was more like a plant with good southern exposure, growing slowly but thriving by the day."
The couple announced their engagement in early 1986 and were married four months later on July 23. They have two daughters: Princess Beatrice born in 1988 and Princess Eugenie born in 1990.
What happened for Prince Andrew and Sarah Ferguson to get a divorce?
Prince Andrew and Ferguson were reportedly at Balmoral Castle in Scotland, with the queen and the rest of the family, when the morning newspaper arrived at the breakfast table. Splashed on the front page were photographs of a topless Ferguson sunbathing in St. Tropez. Worse than that: Her "financial advisor" John Bryan was sucking on her toe.
In March 1992, the Palace put out an official announcement: "Prince Andrew and Sarah Ferguson made a decision to separate." After another public scandal involving Ferguson surfaced — more front-page pictures of Ferguson, but this time she is kissing a guy name John Bryan — the queen had had enough and she ordered that they get divorced.
The divorce was finalized in 1996. These days divorce is a normal occurrence but, back then, and especially among the royal family, divorce was exceedingly rare and a social taboo.
Will Prince Andrew and Sarah Ferguson get back together?
Even though Prince Andrew and Ferguson have been divorced for over 25 years, they still are the best of friends. Prince Andrew's home, the Royal Lodge at Windsor, which is the official residence of The Duke of York, is also the home of Ferguson. Following their divorce, he moved to the Royal Lodge with Princess Beatrice and Princess Eugenie in 2004. And, in 2008, Ferguson was allowed to move there as well.
Ferguson still calls him her "prince" and they have been making many public appearances together lately, but as far as getting remarried it won't happen anytime soon. The main reason is that some older members of the royal family still hold a grudge against Ferguson for the negative press she brought on the family.
But Ferguson isn't the only one involved in scandals. Prince Andrew has been swept up in the Jeffrey Epstein mess and no one knows how this one will end. When asked what she thinks about his involvement with Epstein, Ferguson said "he is family" and she supports him through thick and thin. She also said: "I think the most important thing in life is family."
Ferguson also said they are "happily divorced" so why mess up a good thing. However, we think this couple might have a fairy tale ending after all.