6 Sarah Jessica Parker Movies to Stream Right Now
Done watching every single episode of Sex and the City and want to see more from Emmy and Golden Globe winner Sarah Jessica Parker? While playing Carrie Bradshaw is her most well-known role, the actress has plenty of other acting credits to her name. Ahead, check out some of her movie roles that are currently streaming.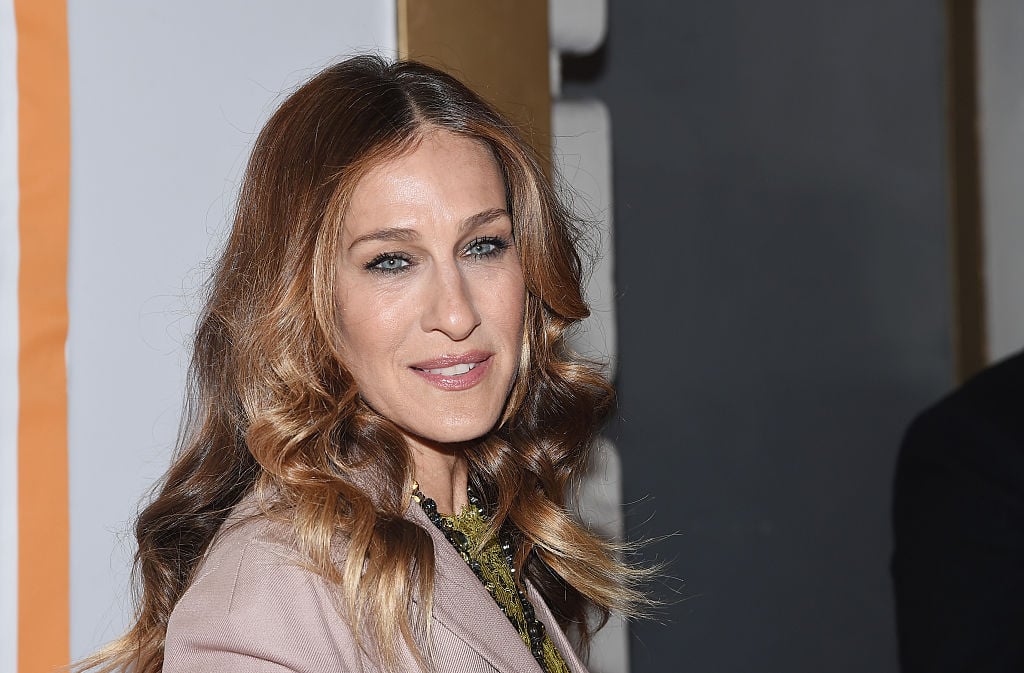 1. 'Failure to Launch'
Watch Parker star opposite Matthew McConaughey in the 2006 romantic comedy Failure to Launch. Parker plays Paula, a woman who specializes in getting men to move out of their parents' homes. She's hired by the parents of 35-year-old Tripp (McConaughey) to do just that but things get complicated when she falls for him.
The cast includes not only Parker and McConaughey but New Girl's Zooey Deschanel, Justin Bartha, Bradley Cooper, Terry Bradshaw, and Kathy Bates. 
Failure to Launch is available on Netflix and Amazon Prime Video with an IMDb TV subscription.
2. 'The First Wives Club'
Although she only had a supporting role in The First Wives Club, it's fun to see Parker in her pre-Sex and the City days. She played the character of Shelly Stewart, a young woman who gets engaged to Morty (Dan Hedaya), Brenda's (Bette Midler) ex. 
The First Wives Club is available to watch for free on Netflix and Amazon Prime Video.
3. 'I Don't Know How She Does It'
Based on the book of the same name by author Allison Pearson, Parker plays Kate, a finance executive who is struggling to manage her career and her home life with two kids and a husband (Greg Kinnear). She stars in the PG-13 comedy alongside Pierce Brosnan, Kelsey Grammer, Christina Hendricks, Seth Meyers, and Olivia Munn.
I Don't Know How She Does It is on Netflix to stream for free. It's also available on Amazon Prime Video to rent for $3.99.
4. 'Girls Just Want to Have Fun'
This one is a major throwback. Parker played the role of Janey, a teen obsessed with the fictional dance competition series, Dance TV, in 1985's Girls Just Want to Have Fun.
After moving to a new town, Janey meets Lynne (Helen Hunt) who also loves Dance TV. Together they audition for the show even though Janey's father doesn't approve. 
Watch Girls Just Want to Have Fun on Amazon Prime Video.
5. 'Sex and the City 2'
Still need more Carrie Bradshaw? Watch Parker reprise her famous role in Sex and the City 2 where she and her best friends Samantha (Kim Cattrall), Miranda (Cynthia Nixon), and Charlotte (Kristin Davis) travel to Abu Dhabi, United Arab Emirates. 
Despite not getting good reviews from critics, fans of Sex and the City will appreciate the sequel to the 2008 film.
6. 'Smart People'
In this 2008 film, Parker plays a doctor who starts dating Lawrence Wetherhold (Dennis Quaid) after they meet in the emergency room. Parker and Quaid star in the film alongside Ellen Page (Juno and Inception) and Thomas Haden Church, according to IMDb. Based on scores from Rotten Tomatoes, critics liked Smart People more than audiences.