Sarah Jessica Parker Says That Motherhood Is 'Not for Everyone'
Sarah Jessica Parker is most famous for her role as Carrie Bradshaw on Sex and the City. And although Carrie didn't want to have kids, Parker, on the other hand, couldn't wait to become a mother. She currently has three children with her husband, Matthew Broderick. And as amazing as motherhood is for Parker, she says that it's definitely "not for everyone."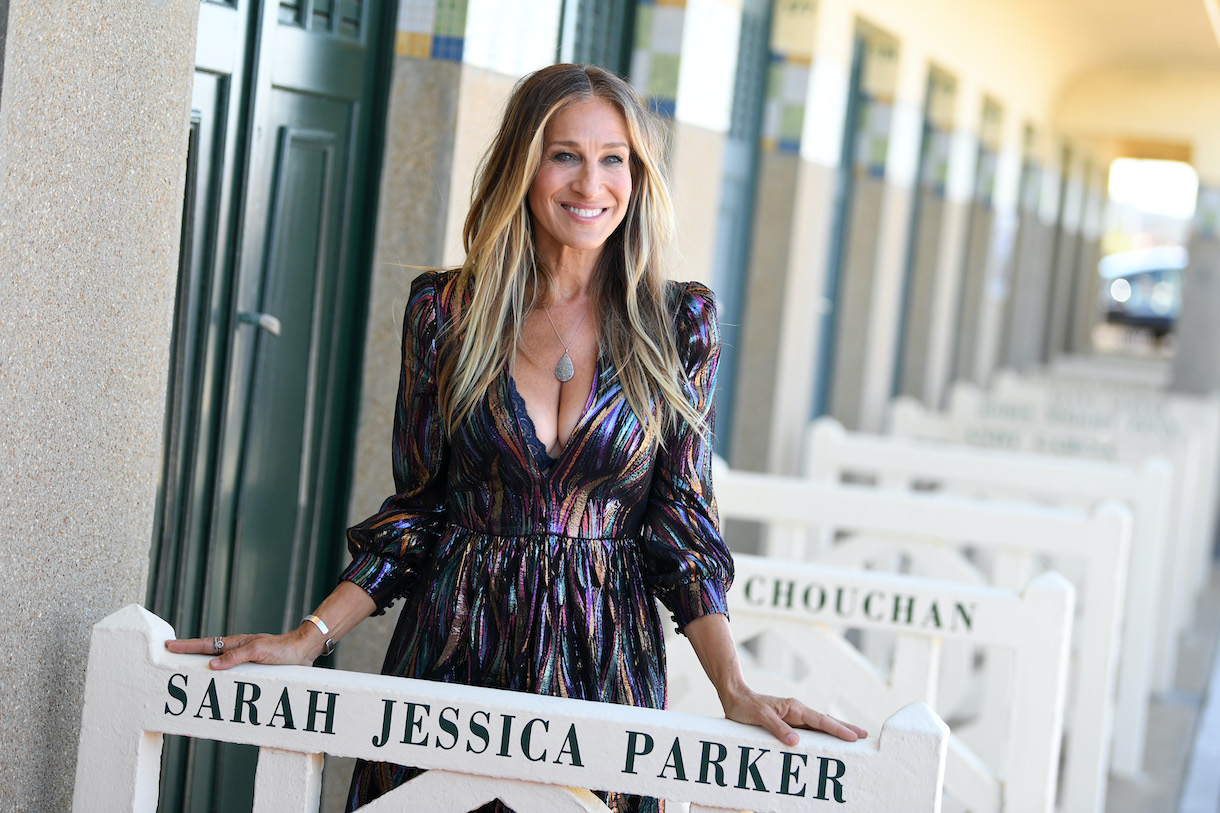 Sarah Jessica Parker got married to Matthew Broderick in 1997
Parker has been married to the Ferris Bueller's Day Off actor, Matthew Broderick, since 1997. But the two were in a serious relationship long before tying the knot. They met for the first time back in 1991 and have been madly in love ever since.
And adorably enough, Broderick can very clearly remember the moment he first laid eyes on his future wife.
"I do remember first meeting her," Broderick said, (via Oprah Daily.) "I still remember very clearly seeing her walk down the street toward the movie theater… It's very unique because I wouldn't remember most people the first time I saw them come down the street. [But] I remember it as clear as day."
Meanwhile, Parker is still madly in love with her man of 30 years.
"I've been fortunate," she said of their marriage. "Relationships are hard. I always felt that I wanted to invest more. I love him, and I think he's brilliant."
And according to Parker, their children have brought them even closer together as a couple. But as she admits, it can be very exhausting being a mother. She even confesses that motherhood is "not for everyone."
Sarah Jessica Parker gets real about how hard motherhood can be
"It's not for everybody—there's a lot that's really hard," she told Mother Mag. "It's exhausting, and you're basically just cleaning up after people all day. You're one big, good, old-fashioned secretary. All I do is organize peoples' lives and get them here and there and all that. It's what I wanted and with that, though, comes witnessing somebody hopefully develop into a really interesting, decent person who contributes something."
But as she reveals, the greatest moment of her life was when she gave birth to her three children.
"If I could revisit one moment in my life, it would be the birth of my children, definitely," Parker said. "It's just you and, in my case, my husband and this child, and it's absolute euphoria."
The 'Sex and the City' star says she is constantly worrying about her children
As Parker admits, she is constantly worrying about her kids. But still, she wouldn't trade the stressors of motherhood for the world. According to Parker, she sees the world differently because she is a mother.
"You're in a constant state of worrying about your children," she revealed. "It's very painful, and it's exhilarating. It's a really interesting way of living in the world. I read books differently, or I look at parents and children on the subway differently. I hear music differently, or when I see something, I think, 'I wish Tabitha and Loretta were with me now and they could see this.' That's the good part."