Sarah Jessica Parker Told Robert Downey Jr. That She Was Going to 'Pray You Don't Die' When She Ended Their Relationship
Sarah Jessica Parker has been happily married to Matthew Broderick for decades, but he's not the only man she's had a serious relationship with. When the Sex and the City star was first coming up in Hollywood, she hooked up with Robert Downey Jr. The pair were just teens when they met, but their romance lasted eight years, eventually ending in 1991. Parker has spoken honestly about the breakup and even said she had to tell Downey Jr. that she had to walk away and just pray he didn't die, as he battled a drug and alcohol addiction.
Sarah Jessica Parker said she learned valuable lessons during her time with Robert Downey Jr.
While the relationship ended in the 1990s, fans of Sex and the City and Iron Man are still discussing the couple's rise to fame and ultimate demise. Parker has discussed her time with Downey Jr. multiple times in interviews. In 2018, she chatted about her reunion with the Iron Man star and their relationship with Michael Kay on Centerstage.
Parker said that she learned a lot about life from their relationship; mainly, she learned about addiction and how people survive. She also noted that eventually, she realized that you have to stop taking care of someone else at some point. The sentiment echoes other statements she's made about their parting. Downey Jr., for his part, has always spoken kindly of Parker. He made it clear that she had tried to take care of him and that he understands why the relationship ended when and how it did.
Parker said she had to tell Downey Jr. that she would "pray he didn't die" when they ended their relationship
Parker and Downey Jr. were young when they first got together. Both were just 18-years-old when they moved in and started their romance. Eight years later, Parker had to summon the courage to leave Downey Jr. behind, but she did tell him something important before ending the relationship.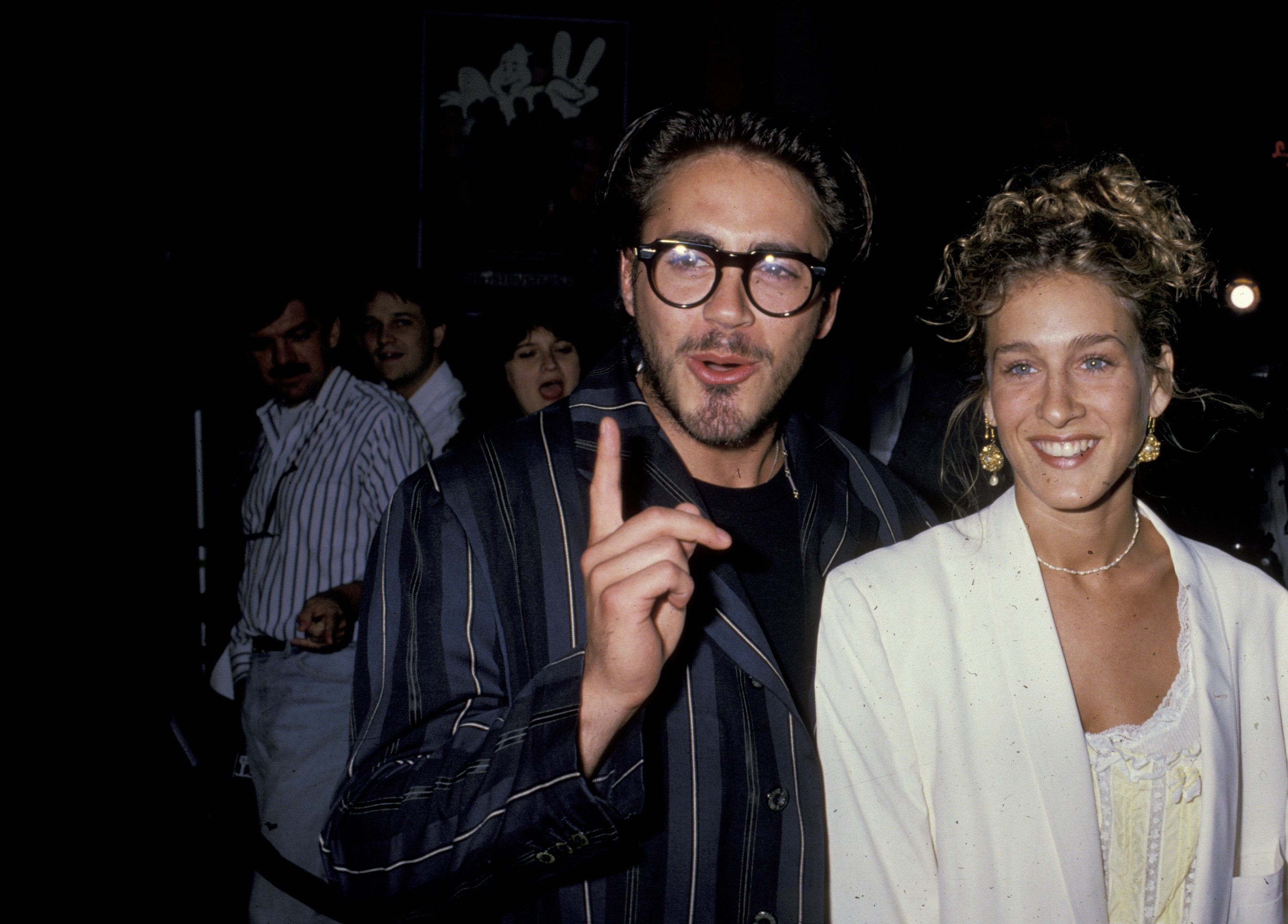 In an interview with People, Parker recalled the moment she told Downey Jr. that she had to leave. She said she told him, "I'm going to walk away, and I'm just going to pray that you don't die." He didn't die, but it would take him another 10 years to get sober. Downey Jr. has been sober since 2003. He largely credits his wife, Susan Levin, for helping him get on track.
Sarah Jessica Parker found stability with Matthew Broderick
Parker's lengthy relationship with Downey Jr. may have been turbulent, but several years later, she would find the stability she was looking for. After ending things with Downey Jr., she briefly dated John F. Kennedy Jr., a six-month-long relationship that she refers to as the "Kennedy fiasco". Later, it was rumored that she was seeing Nicolas Cage, although she's never spoken about it.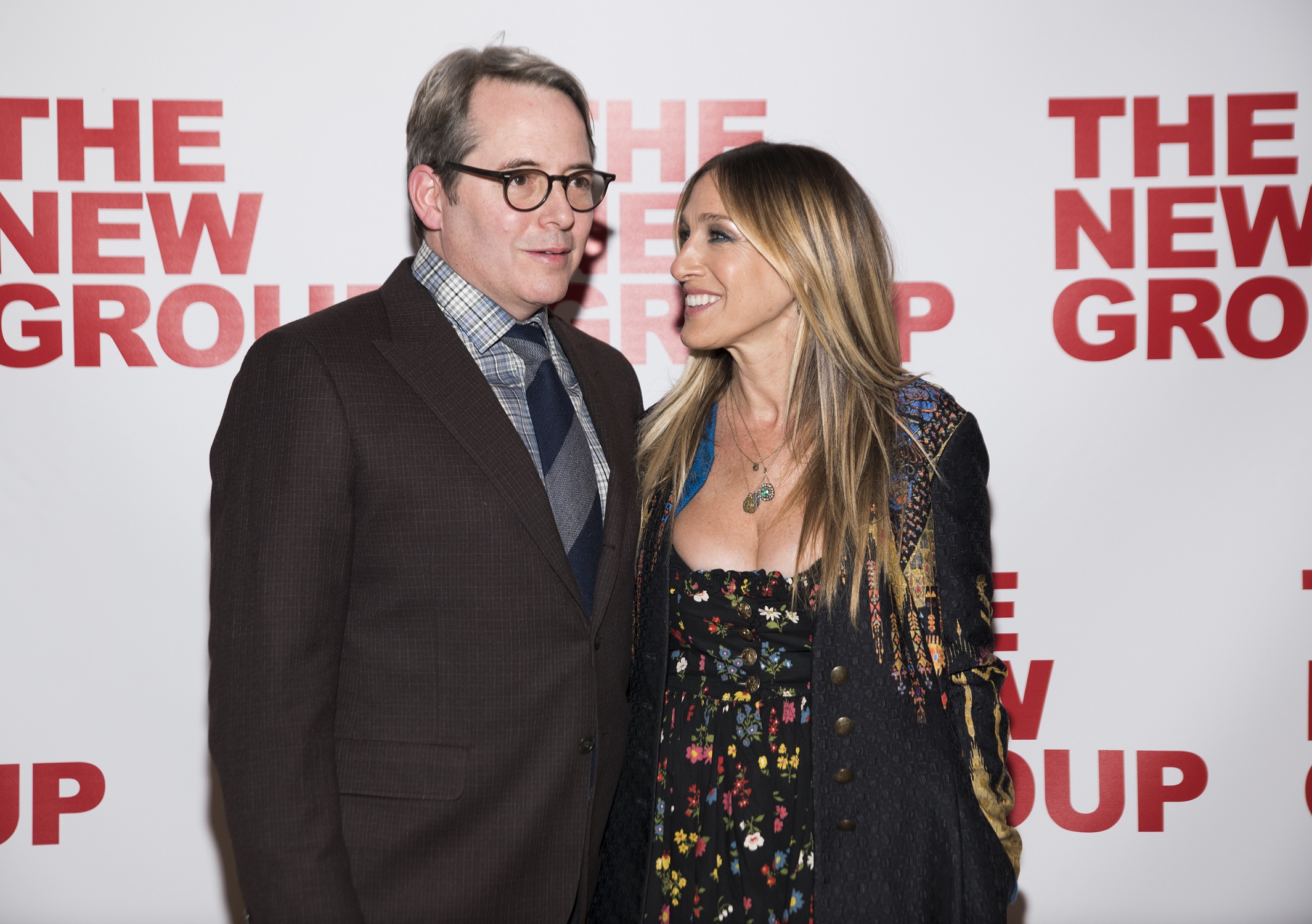 In 1997, after meeting at a theater company, Parker married Matthew Broderick. The pair resides in New York City and share three children. Of her successful, 23-year marriage, Parker claims that her secret is that she genuinely likes Broderick. In 2018, she sat down for an interview with People and said, "I still just really like him. I'm sure I annoy him and he annoys me, but I literally learn about him every day. I'm like, 'You're doing what? You're reading what?"