Sarah Jessica Parker's Crazy Dating History Before Matthew Broderick
In real life, Sarah Jessica Parker is very similar to her most famous character, Carrie Bradshaw from Sex and the City. They're both longtime residents of New York City, they both love sexy high-heeled shoes, and they've both had plenty of relationship drama. That last point may surprise you, considering Parker has been married to …
In real life, Sarah Jessica Parker is very similar to her most famous character, Carrie Bradshaw from Sex and the City. They're both longtime residents of New York City, they both love sexy high-heeled shoes, and they've both had plenty of relationship drama.
That last point may surprise you, considering Parker has been married to Matthew Broderick for 23 years. It's been a while since Parker was on the market, so it's understandable that many don't remember. But before her happy ending, Parker had more than her share of crazy dating stories.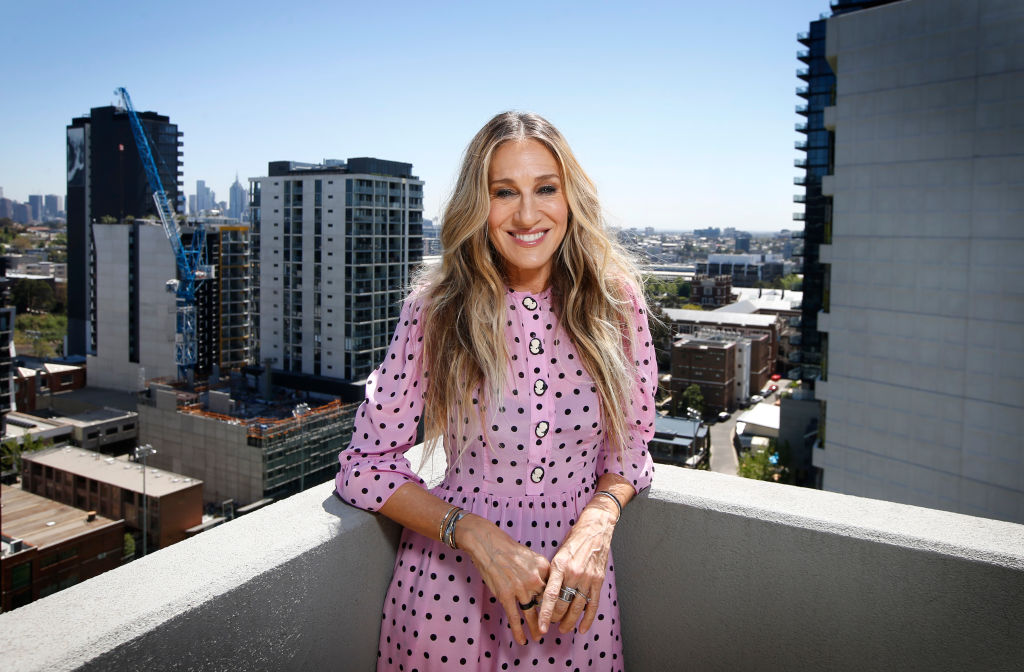 Sarah Jessica Parker dated Robert Downey Jr. 
In the eighties, Parker was one half of a major Hollywood "it" couple with Robert Downey Jr. The pair met when they were both 18, on the set of Firstborn, and just eight weeks after their first date, they moved in together. An article in People magazine from 1985 calls the couple "serious" about both their careers and their relationship. 
"Sarah has made me more practical," Downey told the outlet. He also shared that they prefer to stay home together instead of attending big Hollywood parties. "The reason you go out is to find somebody with whom you can live comfortably," he said. "I don't think I need to look any further." 
But that wasn't the whole truth. In fact, Downey did quite a lot of partying. And it took some time for Parker to catch on. She admitted to People years after the relationship ended that she didn't know how serious Downey's partying and addiction was for "a long time." 
"I was like, 'Why is his heart beating so fast?'" Parker recalls of their relationship. "Don't do so many pushups before bed!"
Eventually, Parker did realize the seriousness of his problem, and it caused major issues in their relationship. "There was a huge amount of time spent making sure he was OK," she said. 
Both Downey and Parker have spoken about how much they cared for each other during that time. She even wore a small ring on her left hand to symbolize the seriousness of their relationship. And although they never married, it definitely seemed they were heading in that direction. However, Downey's addiction problems became too much for the young couple. After almost eight years together, they had to walk away. 
Sarah Jessica Parker's dated John F. Kennedy Jr.
Following her split from Downey, Parker met political royalty, John F. Kennedy Jr. She dated him briefly in what she would later call, "the Kennedy Fiasco." 
Parker enjoyed Kennedy. According to his biographer, she even met him at the airport once, wearing nothing but a mink, high-heels, and a long coat. But all the attention that came with dating a member of America's most prominent family became too much for her. Everywhere they went the paparazzi would follow, and pictures of their romantic outings were constantly in the news. 
"I never had any idea what real fame was until I met John," she told The New York Times shortly after the relationship ended. "…It has become the defining factor in the person I am. It's pathetic. When I die, they are going to say, 'Oh, yeah, Sarah once dated John Kennedy."
Sarah Jessica Parker was ready for true love 
Parker may have dated Nicolas Cage during the filming of Honeymoon in Vegas. There were rumors about a real-life romance for the co-stars, but after the Kennedy fiasco, Parker kept her dating on the down-low. Regardless, the relationship didn't last long. By the time filming wrapped, she and Cage were no longer spending time together. 
In 1991, Parker met Broderick on Broadway and her fairytale began. They were married in 1997, and have been together ever since. It may have been a crazy ride for Parker to find her prince charming, but she's very outspoken about all the lessons that she learned from each relationship along the way. So we're pretty sure she wouldn't have done it any other way.