Sarah Jessica Parker's Iconic 'Sex and the City' Character Carrie Bradshaw Was Almost Played By Someone Else
For many women, Carrie Bradshaw changed the way they looked at everything. From her style to her love life, to her close-knit group of friends, Carrie was the "it girl," between 1998 and 2004. 
Sarah Jessica Parker played Carrie on the hit television show Sex and the City on HBO for six years, plus two follow-up movies, and brought life to every scene she was in. But as it turns out, Parker wasn't exactly the first choice for the iconic role. That honor went to another woman who has been in her fair show of massively successful hits.
'Sex and the City' turned Sarah Jessica Parker into a household name
Between 1982 and 1983, SJP appeared in 20 episodes of Square Pegs. In '84, she played Rusty in a little movie called Footloose. By the early 90s, Parker was starring alongside the likes of Johnny Depp, Mia Farrow, and Bette Midler. But it was what came next that would put the young actress on the map. Almost immediately, Sex and the City became a massive hit and women wanted to be among Carrie Bradshaw's friends.
When Sex and the City debuted in 1998, Sarah Jessica Parker had already been in show business for nearly 20 years. Parker landed her first named credit in 1980 when she appeared on the long-running children's show 3-2-1 Contact.
It's hard to imagine anyone but SJP as the protagonist of the HBO, but as it turns out, the actress wasn't initially sure she was interested in the role. Parker had concerns about her character's potty mouth and sexual conquest and consequently insisted on a few changes to the show.
Another actress could have had the part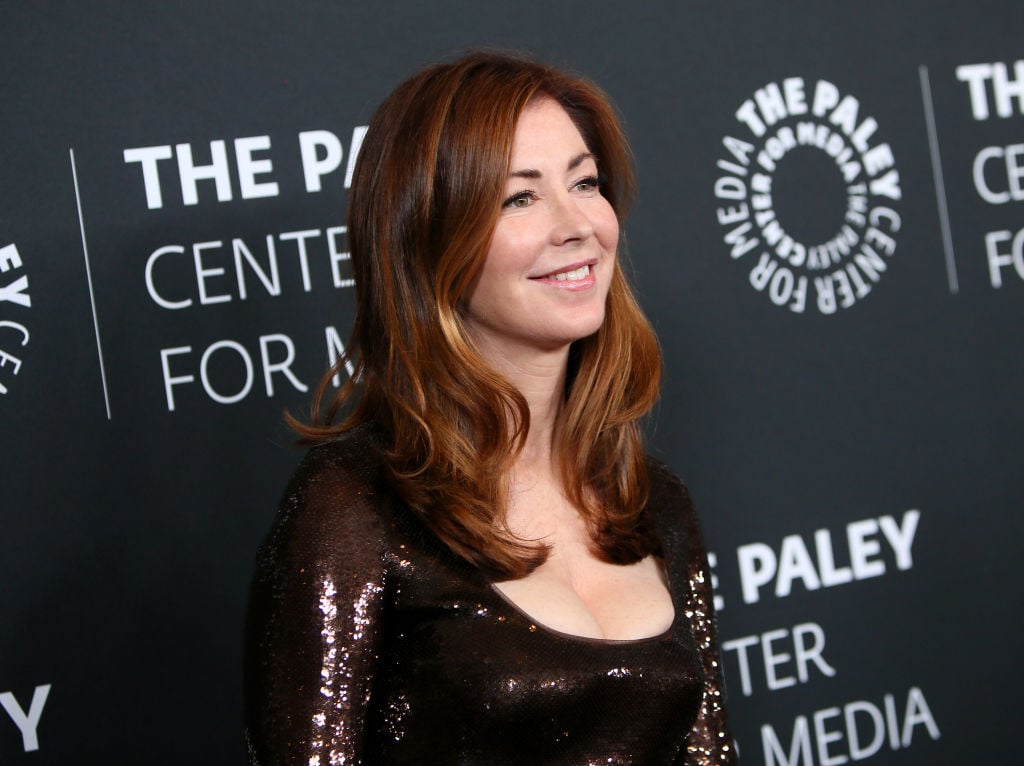 Looking back, it seems crazy that anyone would turn down a role on Sex and the City. The show is a TV classic. But during a 2015 interview on the Today show, Hand of God actress Dana Delaney revealed that the role could have been hers.
Today host Hoda Kotb asked the actress about being offered first dibs to play the iconic character. Delaney smirked and told the hosts that the show wasn't even a script when she was offered the role. She says at the time she was friends with show creator Darren Star, but turned down the job because she "had just done so many movies about sex" and said that she just couldn't do another one.
Things seemed to turn out okay for Delaney though. While Sex and the City was on the air, Delaney was busy voicing another iconic character, Lois Lane, on Superman: The Animated Series. And who could forget Delaney as Katherine Mayfair on Desperate Housewives? The actress has also starred on Body of Proof and most recently Hand of God and The Code.
Dana Delaney wasn't the only actress to miss out on the role
It seems like the casting director at Sex and the City had a lot of great options when it came to casting. Though Parker eventually took on the role, Girlfriend's Guide to Divorce star Lisa Edelstein recently revealed that she almost played the part as well.
In 2016, Edelstein told Access Hollywood Live! that she was so close to landing the part that she even had a contract. She said that ultimately, it came down to whether or not Parker decided to take on the role. Parker did and Edelstein said that she couldn't even watch the show while it was on the air because it was "too painful."
Ironically, Edelstein co-starred alongside Delany on Superman voicing Mercy Graves. She also went on to star in the hit medical drama House and her own show, Girlfriend's Guide to Divorce.