Sarah Michelle Gellar and Freddie Prinze Jr. Have a Totally Relatable 'Jeopardy!' Tradition
As one of the most popular game shows ever, Jeopardy! draws millions of viewers including celebrities. Just like non-famous fans, celebs like to curl up on the couch and test their own trivia knowledge when the TV show's airing. 
Sarah Michelle Gellar and Freddie Prinze Jr. are 1 of Hollywood's longest-lasting couples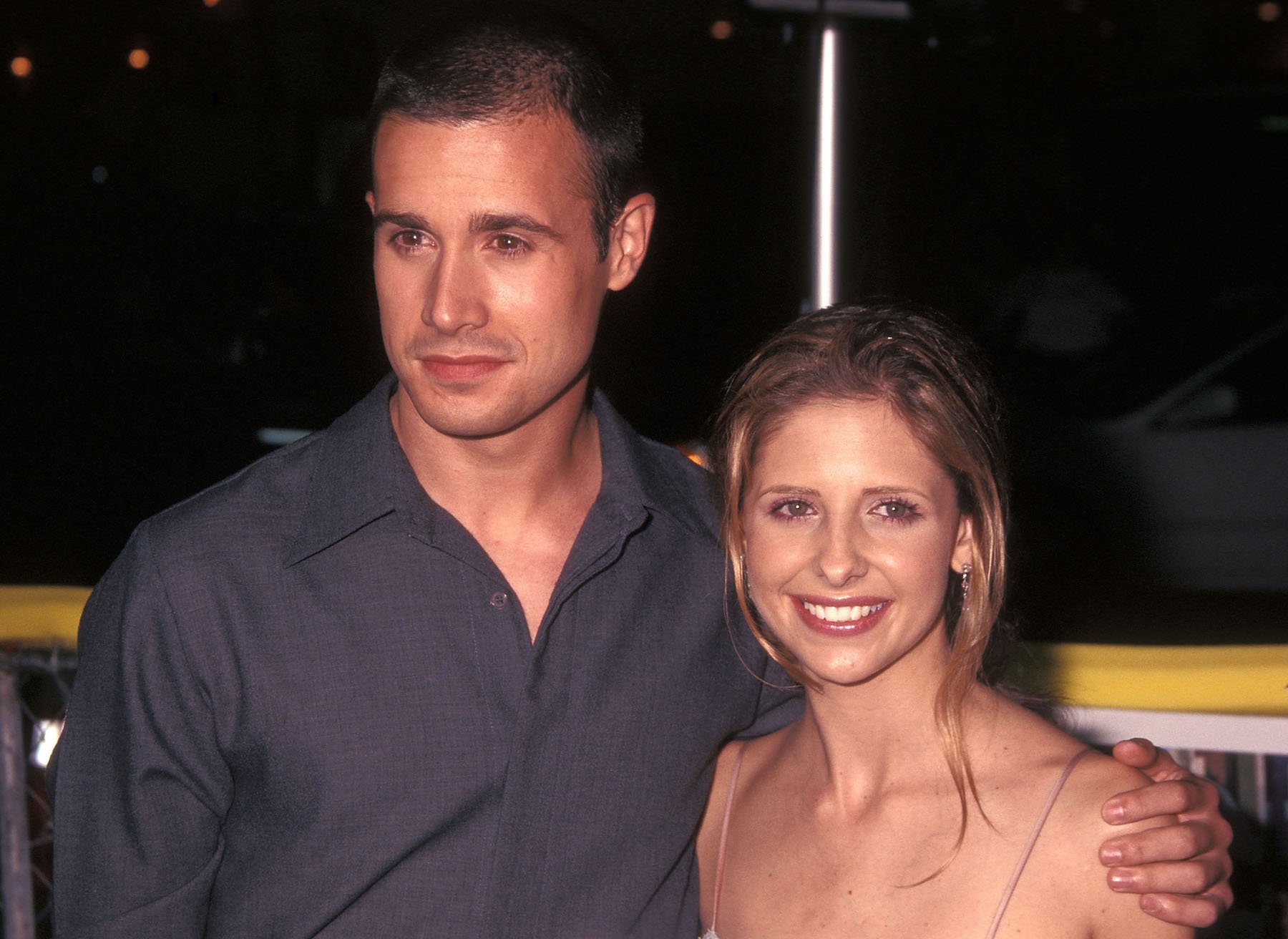 After meeting on the set of the cult classic horror movie, I Know What You Did Last Summer, Buffy the Vampire Slayer's Sarah Michelle Gellar and Freddie Prinze Jr. became friends.
Repeat co-stars, Gellar and Prinze have starred in multiple projects together, including Scooby-Doo and Robot Chicken. 
In 2000, Gellar and Prinze went from friends to something more. After an accidental first date, they realized they had feelings for each other. A romance blossomed and in 2002, they tied the knot in Mexico. 
Now, Gellar and Prinze are parents to two children, 10-year-old Charlotte and 7-year-old Rocky. Having been married for almost 20 years, the actors are among the celebrity couples still together. 
Freddie Prinze Jr. and Sarah Michelle Gellar get stumped by 'Jeopardy!' 
In a February 2020 interview with Parade, Prinze shared one of the little traditions he and Gellar share: watching Jeopardy! and testing themselves on trivia.
Although, they don't compete against each other to see who is the most knowledgable. As Prinze told the publication, he and Gellar "work as a team." 
"We'll sit down probably once or twice a week–confident, feeling strong," he said of he and Gellar watching the quiz show. "We work as a team, so any point I get, she gets, any point she gets, I get. And we're never gonna beat these people," Prinze added. 
Even though the couple may find it nearly impossible to get a Jeopardy! victory, they do, on occasions, get some of the clues right. 
Sarah Michelle Gellar and Freddie Prinze Jr. have moments of triumph watching 'Jeopardy!' 
Despite getting clues wrong while watching Jeopardy! from home, Gellar and Prinze love a good challenge. And sometimes, the writing staff behind Jeopardy! puts clues on the game board that are right in their wheelhouse. 
"The last one that we watched, we got the first six answers in a row," Prinze said. "We were like, 'Are you kidding me right now?! Time for someone to be on Celebrity Jeopardy!'" 
However, their streak ended soon after. 
"But we didn't get any right for the rest of the show," he said. "Missed final Jeopardy, missed everything, which is usually how it goes," Prinze added. 
Despite the disappointing outcome, Prinze says it's a "tiny tradition" of theirs to "fail miserably at Jeopardy! at least once a week." 
'Jeopardy!' is set to film new episodes
Jeopardy! ran out of original episodes due to the coronavirus. Meaning Gellar, Prinze, and other Jeopardy! fans have to watch reruns. 
While the game show is currently airing a repeat of the 2020 college showdown, new episodes will soon be taped. However, there's no word on when new Jeopardy! episodes will premiere.