Sarah Michelle Gellar's Boyfriend's Brother Played Her Boyfriend in 'Cruel Intentions'
When Cruel Intentions was released in March 1999, it was the talk of the town… all towns, actually. Watching the hit film was a rite of passage for '90s kids, and the dark humor and adult scenarios were part of the appeal for anyone who craved something different than the more lighthearted '90s romances like She's All That.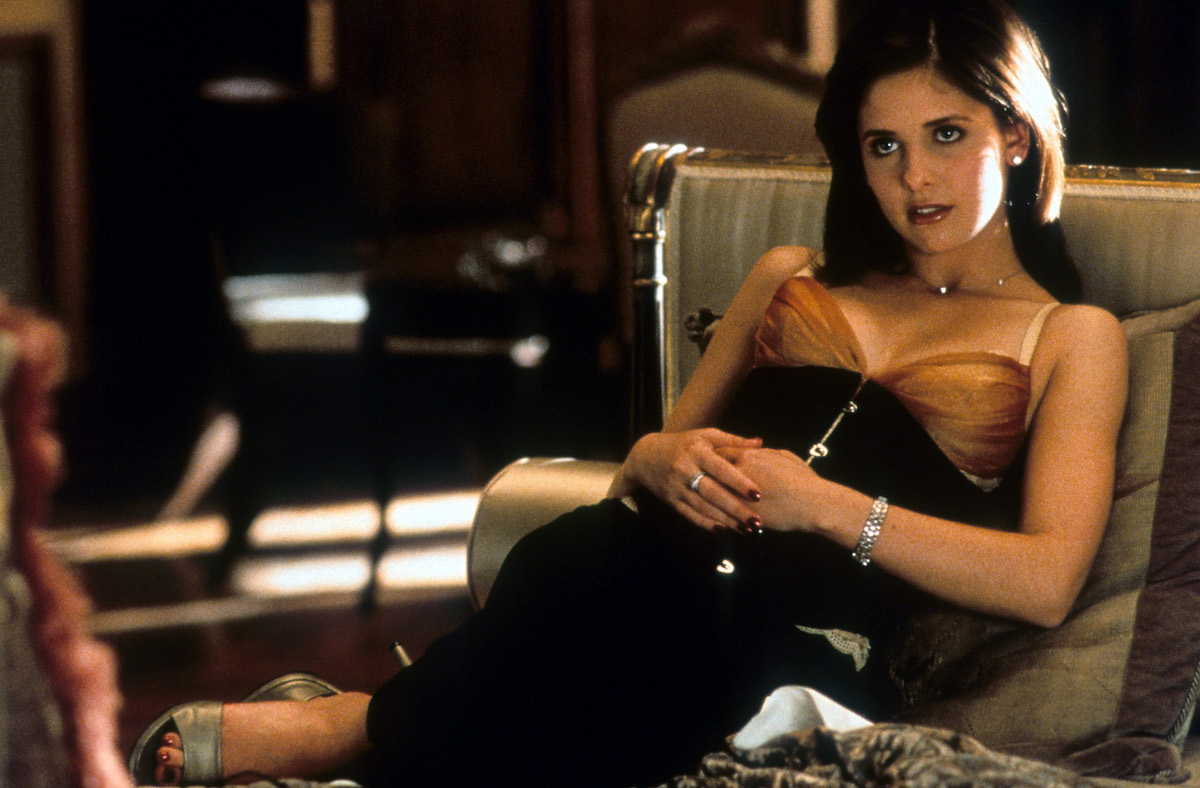 Sarah Michelle Gellar was already a household name when she starred in Cruel Intentions, but her performance in the movie gave fans an exciting new look at what she was capable of acting-wise (hint: her character in this film wasn't exactly Buffy-like).
Recently, E! News revealed that the actor who played Gellar's boyfriend was the brother of her real-life boyfriend at the time. 
Keeping it in the (O'Connell) family 
Gellar and fellow actor Jerry O'Connell go way back. The two attended the same high school in New York, where Gellar was a freshman and O'Connell was a senior. Gellar joked that he never gave her the time of day back then, but O'Connell said he was merely respecting their age differences.
Later, the duo became friends and starred in Scream 2 together in 1997. It's unclear how long the relationship lasted or when it began, but at some point, they started dating, according to People. They were still together when Gellar was filming Cruel Intentions.
In Cruel Intentions, Charlie O'Connell, Jerry's younger brother, played the role of Court Reynolds, Kathryn Merteuil's boyfriend. Gellar played Kathryn, so there were plenty of scenes between the two. However, it wasn't a match made in heaven … in fact, at the beginning of the film, Court dumps Kathryn for Cecil, and Kathryn vows to get revenge on them both. 
A match made in Hollywood 
It's unclear when Gellar and O'Connell ended their relationship, as the two have only admitted to "dating for a while." But Gellar has been happily married to Freddie Prinze Jr. since 2002, so we know it wasn't an exceptionally long union. O'Connell married Rebecca Romjin in 2007.
Both Gellar and O'Connell have two children with their respective spouses. However, it's clear that the two are still friends who are supportive of each other. "You look beautiful. I'm so happy for you," O'Connell said during their 2021 interview in People. This was after O'Connell admitted to blushing when he was asked about his past relationship with Gellar. 
They have both also gone on to have successful careers. Gellar is more choosy about her projects these days as she's busy caring for her two daughters, but she recently joined the cast of the Paramount + series Wolf Pack and made a cameo in Clerks III in 2002. O'Connell hosts The Real Love Boat on CBS with his wife, Rebecca Romijn. 
Other surprising secrets from Cruel Intentions
Not many people knew that Gellar was dating the brother of her character's ex-boyfriend in Cruel Intentions, mainly because she and O'Connell stayed out of the limelight during their relationship. But that wasn't the only secret revealed in E! News.
For one, Katie Holmes was almost cast as Annette instead of Reese Witherspoon. Witherspoon, who was already dating Ryan Phillippe at the time, actually had to be convinced to take on the role. Apparently, the legendary Christine Baranski also had to be convinced to play Cecile's uptight mother, Bunny Caldwell.
Writer and director Roger Kumble had to do a lot of begging to line up such an all-star cast, but we're glad he did — this is one film with some serious staying power.