Why Sarah Paulson Calls 'American Horror Story' the 'Biggest Gift'
Let's be honest. American Horror Story fans can't imagine the FX anthology series without Sarah Paulson. The actor appeared in eight of nine seasons, only skipping out on 1984. Now, she's coming back in season 10. But why does the Ratched star continue to return? Recently, Paulson shared why AHS is the "biggest gift" to her career.
Sarah Paulson will appear on nine seasons of 'American Horror Story' after season 10 
Paulson may have starred in eight seasons of American Horror Story, but she's played over 10 different characters, from Murder House's Billie Dean Howard to Apocalypse's Wilhemina Venable. And as mentioned, the actor will return for AHS Season 10. 
"I can confirm that I will be in next season," Paulson told The Wrap in January 2020. "I have no idea what it will be. But I'm not coming back as a guest part. I will be a central character."
Paulson will also be directing the AHS spinoff series. That said, the actor doesn't know whether she'll appear in the new show. But it seems she would still step up to the plate if asked.
"There's no American Horror Story spinoff, movie, play, projection from space that I would not want to be a part of if I could be," Paulson told The Hollywood Reporter in May. 
Sarah Paulson discusses her work on 'American Horror Story'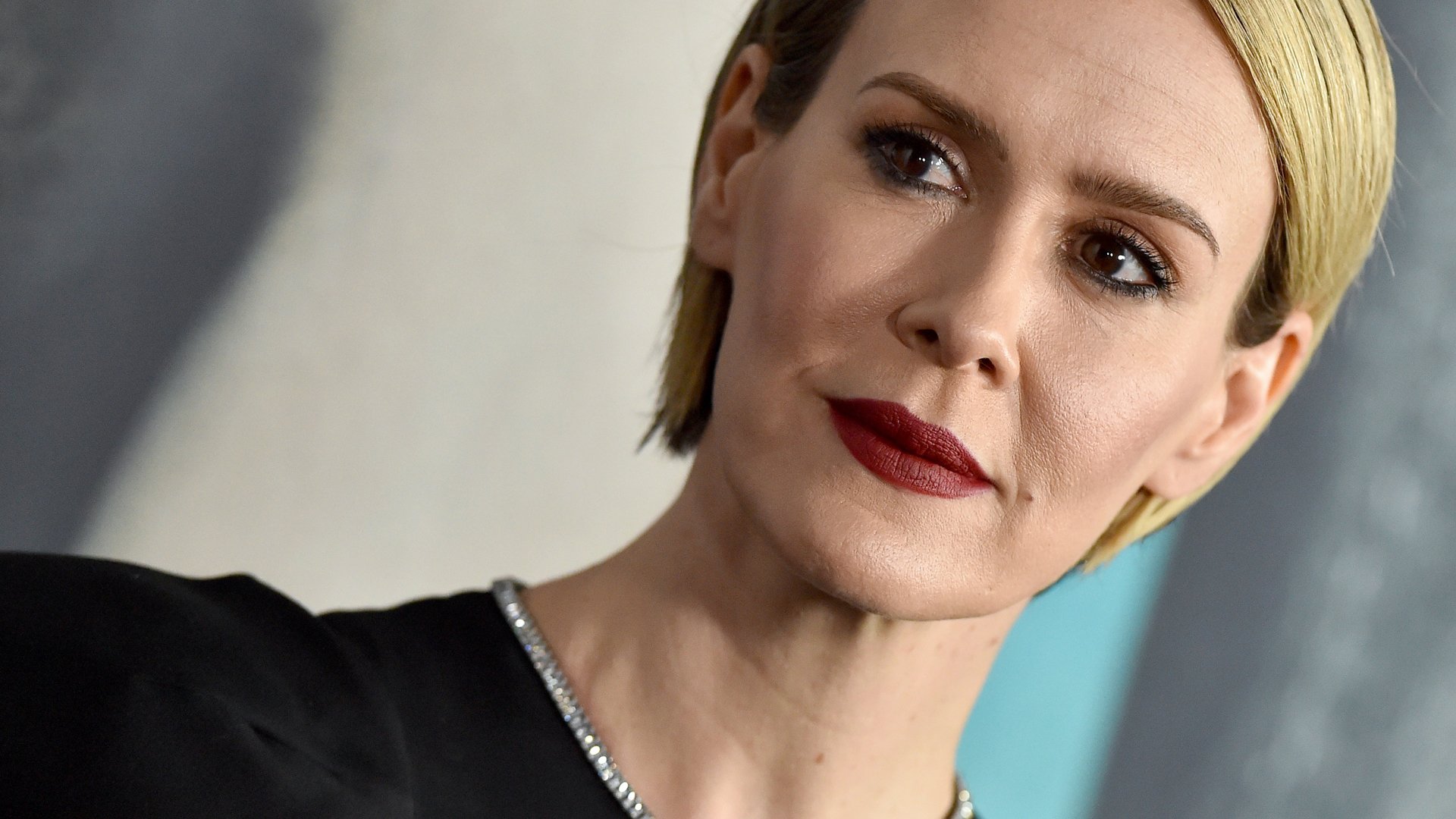 Since making her American Horror Story debut, Paulson has pursued other projects. However, she always returns to the FX series. Then when speaking with Harper's BAZAAR in September 2020, Paulson revealed AHS remains the "biggest gift" of her career, as it allows fans to see her in a number of different roles.
"The biggest gift I've ever been given in my working life has been what my being on American Horror Story has made permissible with my relationship with an audience," she said. "They don't expect any particular thing with me. That's afforded me a tremendous amount of freedom."
Now, Paulson's comments may not come as a surprise. Back in 2019, the 45-year-old spoke with GQ and delved deeper into why AHS allows her more creative freedom. She noted actors on long-running shows are often typecast. But that doesn't happen with the show co-created by Ryan Murphy. 
Paulson said:
If you're on a show for seven or eight years playing the same character that people love, and you tried to. as an actor, step outside of that and play something else in a movie or another television show, sometimes the audience gets very protective of it. And they resist it. 

Whereas on American Horror Story, I've played so many different parts. And it's part of what the audience likes about watching the show is seeing all the different actors playing different things every year. I think it allows for more elastic creativity and a willingness on their part to buy it when we play something different. They're already down with that. And that means, hopefully, I'll get to do work into my dotage in a way that may be harder if there was a certain assignment put on me. 
For now, it's clear Paulson will stay involved with the American Horror Story universe. She's already set to return for AHS Season 10 and plans to direct the upcoming spinoff. But whatever happens, we're excited to see where Paulson's career takes her next.
Check out Showbiz Cheat Sheet on Facebook!